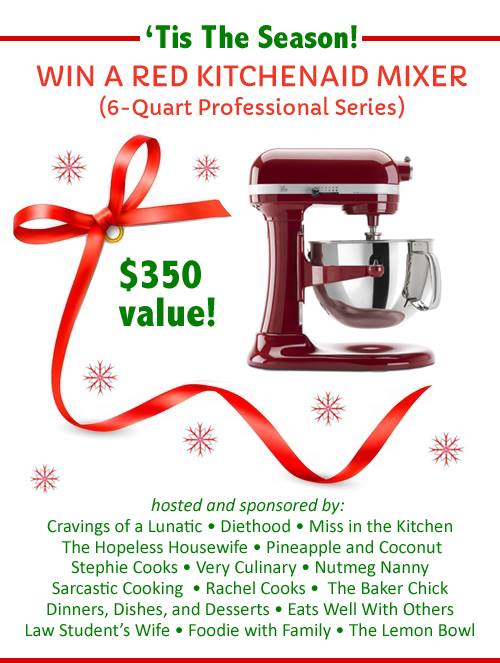 'Tis the season, right? A group of us food bloggers got together and decided to give away one beautiful, shiny, new stand mixer to one of our loyal and soon to be very lucky readers. I am actually kind of jealous because this mixer is nicer than the one taking up space in my kitchen.
But that is not how things work, so while I am busy partying it up, 1 year old style, you, my friends can just go into this little widget below, follow a few new Instagram or Pinterest accounts, and be entered to win this beauty.
Contest ends December 13th at midnight. Happy holidays and good luck!
Related posts: