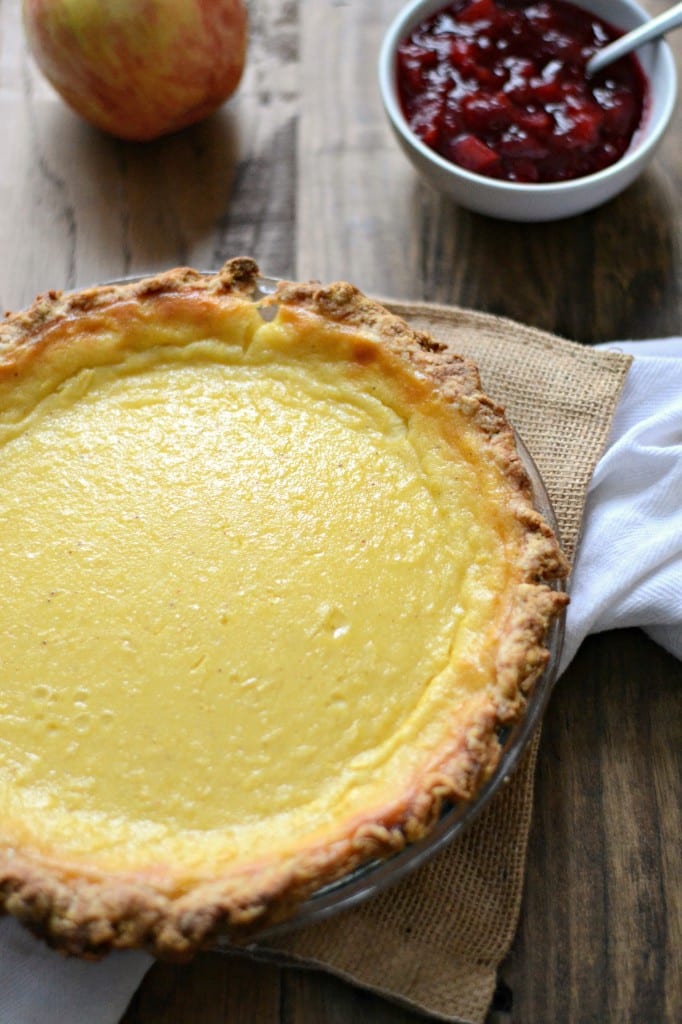 Isn't it funny how your goals and aspirations change through the years? Sometimes I like to compare my little kid hopes and dreams to my grown up Debbie Downer hopes and dreams. It is quite the examination of contradictions.
I don't know why I am oversharing this little tidbit into my little kid psyche, but here we go. When I was little I used to sing all the time. I used to write songs on little notepads and sing them to my mom. A capella. Now, on one hand, yes that is super cute. On the other hand, I now know I do not have a great singing voice. I never have, never will. And don't be all like, "Oh no Stef, I'm sure that's not true." Just to try and humor me. Trust me, I am fine with it. I still sing regardless, so don't worry.
While I was in my Simon and Garfunkel phase, I used to think that I could become a famous singer. That isn't too crazy of a kid dream, but the way I thought I was going to become famous is kind of ridiculous.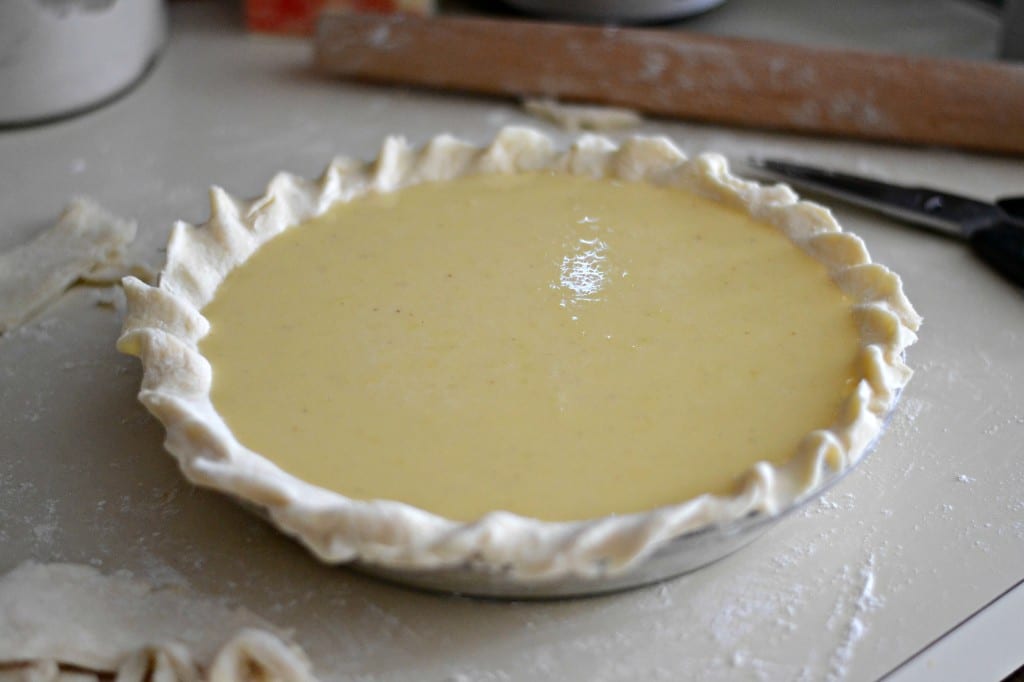 I would sing along to the oldies station on the radio while being driven around with my mom and dad. Since I was the oldest kid and the only girl, the front seat of the car was pretty much always mine (one of the few benefits of being the eldest). Anyway, I would sing into the side mirror with all of the best emotionally packed facial expressions my little kid face could muster in hopes some big record exec would see me and be all like, "That girl there! She is the next big thing!"
Yeah… Crazy, right?
Well, that little dream didn't happen for me, so many, many years later, here I am living my dream and running a little food blog.
Now, my dreams and goals seem to focus on the world of baking. During the first year of my blogging and cooking/baking adventure I tackled dealing with yeast and bread. Woo! And of course there are the standard cookbook or TV feature dreams as well. I mean, I think that kind of goes with the blogging territory.
This past year, I finally trusted Stephie and dove into pie crust. She was right, it isn't that hard. Just a little patience and not overworking the dough and you can do it too. I made this pie for Thanksgiving and when I say it was devoured, I mean it was absolutely devoured. There was maybe ¾ of a mangled piece of pie left that looked like it was picked apart to death by a fork. Hopefully, a fork.
Sorry, these day-to-day dreams and hopes aren't as spectacular as my little kid Cher aspirations, but hey…it gets me through the day.
Recipe from Homemade Decadence
Hard Apple Cider Custard Pie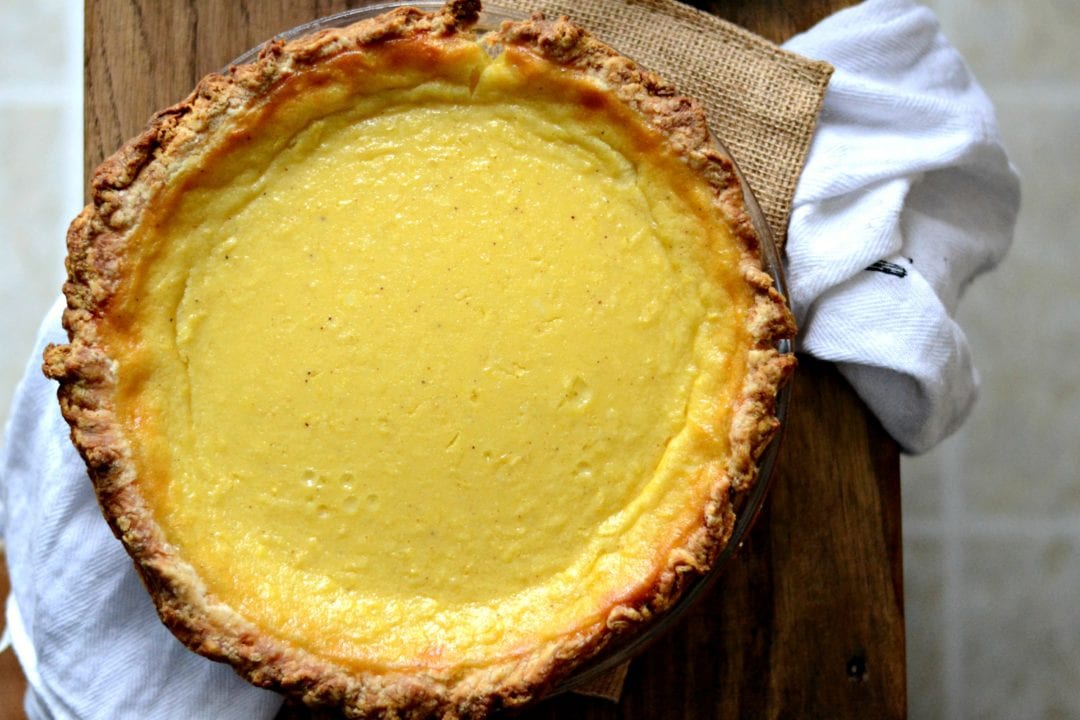 Buttery and flaky pie crust filled with creamy, hard apple cider spiked, custard.
Yields: 1 9 Inch Pie
Crust:
1 ¼ Cups All Purpose Flour
1 Tablespoon Granulated Sugar
½ Teaspoon Salt
½ Cup (1 stick) Cold Unsalted Butter, cubed
¼ Cup Plus 1 Tablespoon Cold Low Fat Buttermilk
Filling:
1 Cup Granulated Sugar
1 Tablespoon Grated Apple
¼ Cup All Purpose Flour
½ Teaspoon Salt
¼ Teaspoon Nutmeg
¼ Teaspoon Cinnamon
2 Cups Low Fat Buttermilk
4 Large Eggs
¼ Cup Hard Apple Cider
1 Teaspoon Pure Vanilla Extract
In a medium bowl, whisk together the flour, sugar, and salt. Add the cold cubes of butter and use a pastry cutter to work the butter until it is the size of peas. Add the buttermilk and stir to combine using a wooden spoon. Once a shaggy dough starts to form, dump the dough on to a lightly floured surface and knead into a flat disc. Cover with plastic wrap and refrigerate for an hour.
Preheat the oven to 350 degrees F.
Add the sugar and the grated apple to a large mixing bowl. Mix together using your fingers until the sugar is clumpy and fragrant. Add the flour, salt, nutmeg, and cinnamon. Whisk to combine.
Whisk together the buttermilk and the eggs in a small mixing bowl. Whisk in the cider and vanilla extract. Add the wet ingredients to the dry and whisk to combine.
Remove the crust from the refrigerator and remove the plastic wrap. Roll out on a lightly floured surface until the dough is about a 10 inch circle. Trim the edges to make it more of a perfect circle. Butter a 9 inch pie dish, place the dough inside the dish, press into the bottom and then crimp the edges between two of your fingers. Pour the filling into the crust and then bake for 55-60 minutes until no longer jiggly in the center.
Let the pie cool completely before serving. I find it best if chilled in the refrigerator overnight before serving.
Preparation time:

1 hour 25 minutes

Cook time:

55 minutes

Total time:

2 hours 20 minutes