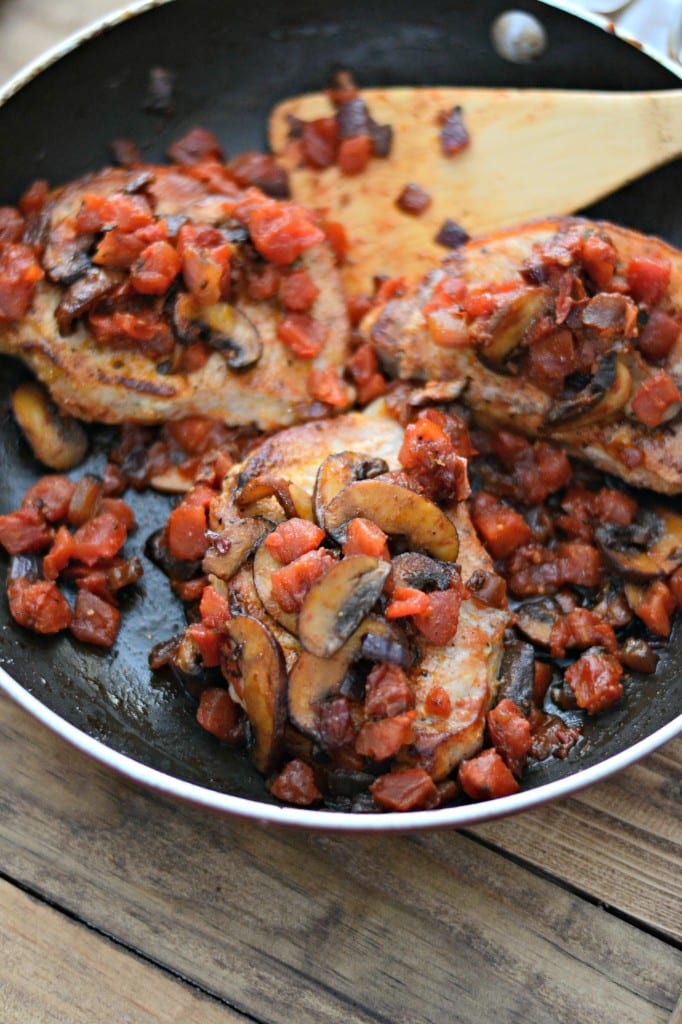 This week's edition of the series that I like to think is single-handedly bringing America back to the dinner table features a rendition of a dish my mom made for us all the time when we were growing up. In our house, they were called Polish pork chops. It says something when a dish successfully feeds a family of five and never gets complaints.
In fact, I tried to make my Mom's version on the blog way back when. Follow this link if you want to see crappy pictures. Also, my Mom just informed me recently that I messed up the blog version because I used crushed tomatoes instead of canned diced tomatoes. Oops! Despite the first version being a little soupy, it was still good. Not my Mom's version good, but good none the less.
Don't worry. Since that time I have perfected this dish. My Mom told me I can't call it Polish pork chops anymore because I "added too much extra crap" in to the recipe. That "extra crap" is what makes it my version though. One day, maybe/hopefully, Andy will be asking me to make this version when he is home visiting from college.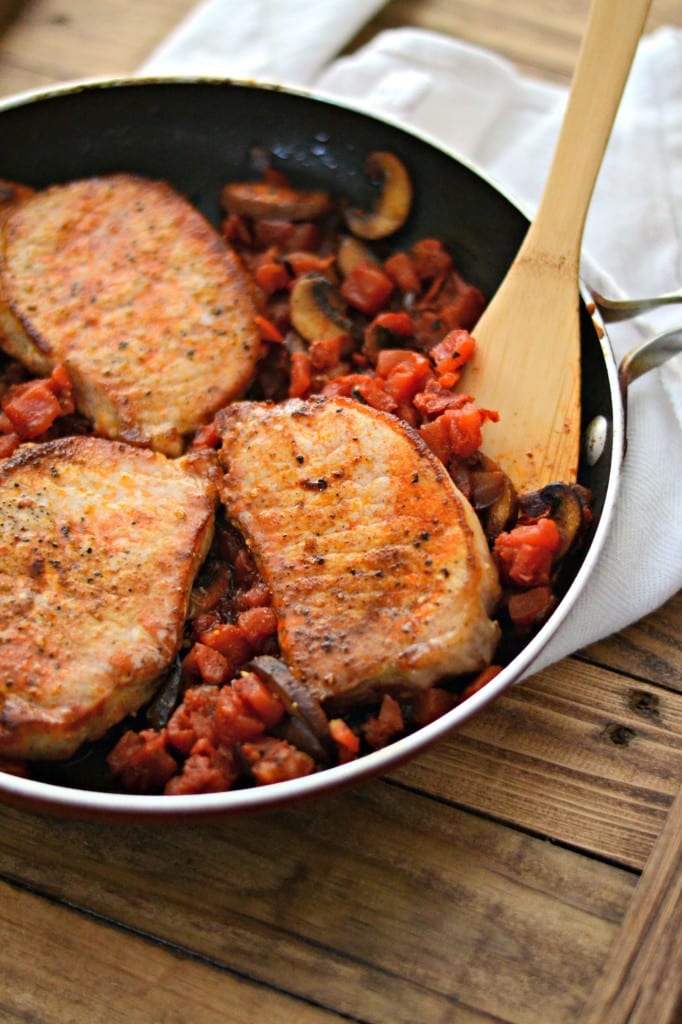 This dish comes together in seriously 28 minutes. I timed it and then retimed it. If you add in some chopping, can-opening, and draining you are pushing a little over thirty minutes for a balanced and nutritious meal!
If you want to cut more time off this recipe, buy prechopped/diced onion and mushrooms. It may be a little more expensive but if that extra time is worth a little more snuggle time with your LO or couch time with your Netflix streaming, then I say go for it!
The heart of this recipe is the following:
Center-cut, trimmed pork chops
Can diced tomatoes
Sliced Mushrooms
Diced Red Onion
Four ingredients! That is it, give or take some olive oil and some seasonings.
For those of you worried about a side dish, I have a secret for you! I normally pop some of that microwaveable rice in the microwave and serve that with this. The sauce the tomatoes and mushrooms make is perfect on top. You can also add another steamed or canned veggie if you want.
In my opinion, this is totally a family friendly meal. I mean, I ate it growing up and now I make it for my family. Sooooo can you!
Related posts: