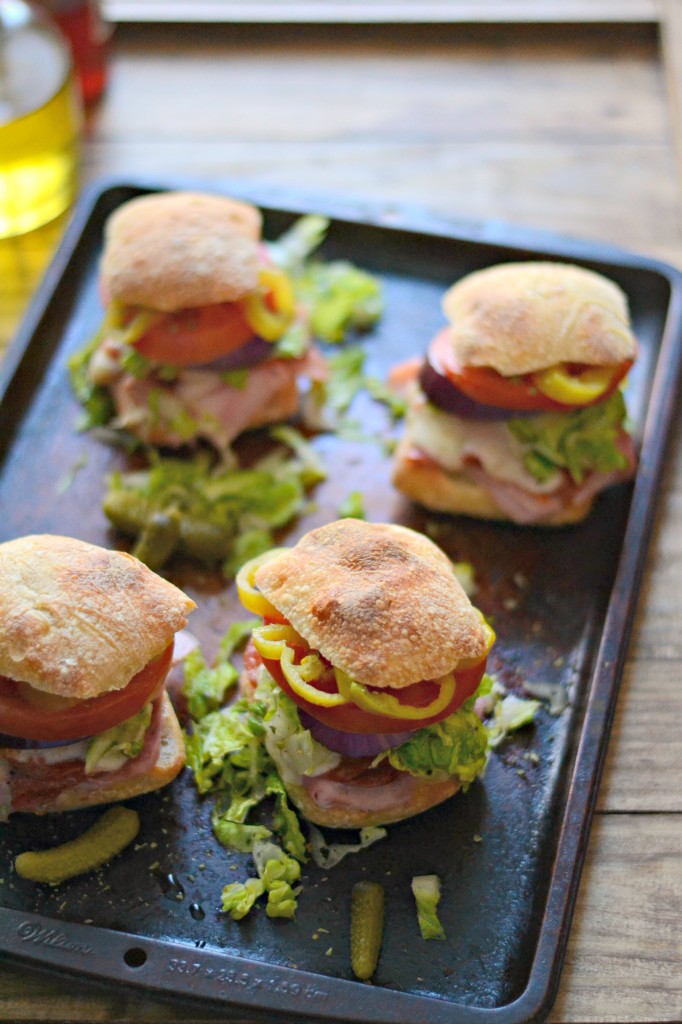 I am at a loss here. This weather is crushing my soul. In the short span of a day, it went from a balmy 70 degrees to a chilly 30 degrees. That means Andy, Weezer, and I were pretty much outside for an entire day and then back to shut ins the next. Do you know who doesn't understand that you cannot play outside for an entire day when it is kind of chilly like that? I get it. Even Weezer gets it. But, Andy, uh uh. Can't tell him nuthin!
I have him bundled up and everything but when I see his cheeks getting rosy and his little hands getting cold, it is time to go in. I feel so bad though. He stands at the front window and waves and barks (yes barks) at passersby. It is either time to give Andy a human sibling or time for this weather to officially change to spring.
When it is this weird in between weather, I have a hard time coming up with dinner. Too warm for soups, but I don't want to have the oven or stove on for too long because it really heats up the house. It is a conflicted season.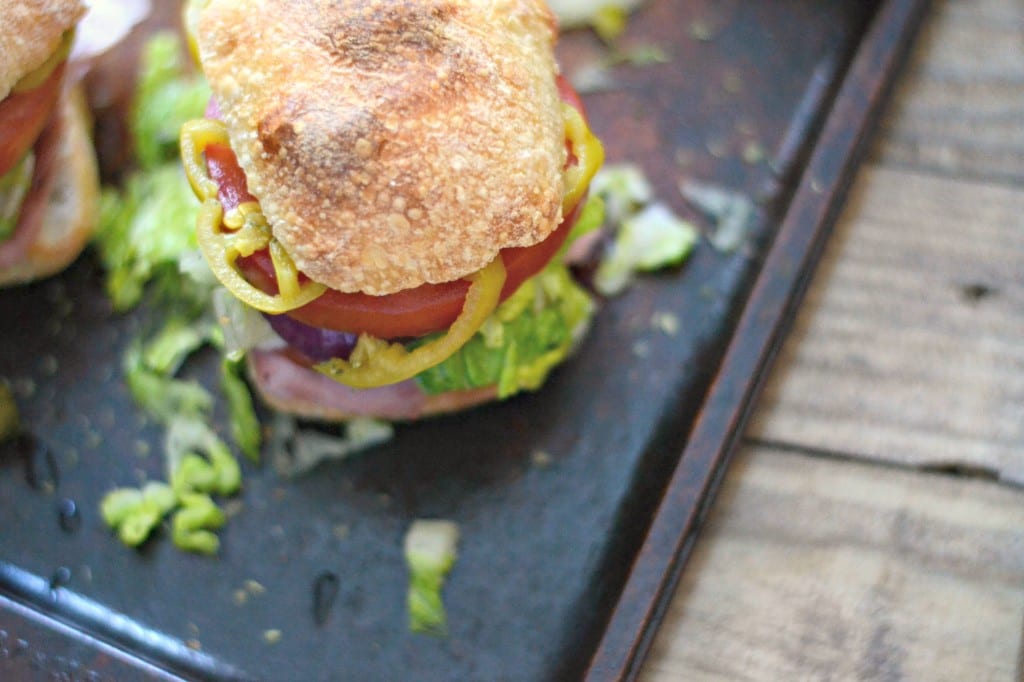 During this time of year, my go-to has become sandwiches. Mike's mom is known for making these great giant Italian subs. I love them, but that is way too much sandwich for two people. I scaled down Mike's moms version into little mini subs.
As per usual, I assemble my mini subs during nap time. I wrap them in foil and put them back in the fridge. When it is time for dinner, I pop them in the oven for just long enough to melt the cheese.
Here are the items that make up the heart of the sub:
Ham
Salami
Pepperoni
Provolone
Shredded Lettuce
Italian Dressing
Mini Ciabatta Loaves or Favorite Slider Bun
A good way to make this kid friendly is sub out the meats for turkey and put it in a little pita pocket. I don't know about your kid, but my kid gets suuuuuper frustrated trying to keep sandwich ingredients in between two pieces of bread. Pita pockets to the rescue!
When it comes to toppings, the choice is yours. If I can give you one piece of advice, do not skip on the shredded lettuce and Italian dressing combo. It adds all the flavor.
Related posts: