Talk about coming in under the wire here! Only a few more hours left to your Monday. Most of you have probably already eaten dinner. How dare I share this too late and make you think, "Dayyuuuummm I wish I had me some of dat!"
Too much?
My apologies.
To tell the truth, I couldn't decide if this should be a "What's for dinner?" post or a Meatless Monday post. Decisions, decisions. As you can see, Monday won out because, well, I haven't done a Meatless Monday in a while. I have been feeling a little overwhelmed with the whole work/life balance these days causing me to neglect this sacred space.
How stay at home/ work at home moms do it all I have no idea?
Have you ever just felt so overwhelmed by all the things on your to do list that instead of doing anything, you do the total opposite and take a nap? Talk about problem aversion.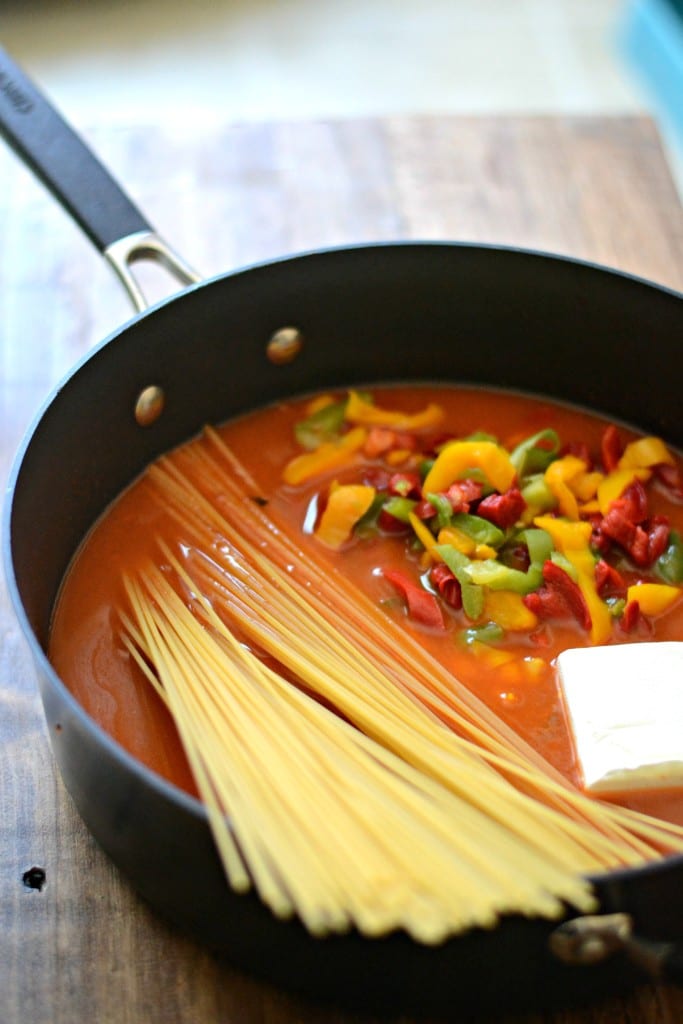 In my last post I joked about how Andy wants to be outside all day and what a problem that causes for me keeping up with my daily routine and blog related stuff. But seriously, all I want to do is cook dinner during nap time and get a few loads of laundry done. Is that too much to ask for?
Also, fellow blogging friends, I swear I will get around to commenting and sharing your beautiful posts that are backlogged in my feed.
Help a sistah out. Tell me, how do you juggle things when you are feeling like you don't know where to start or have the motivation to do what you got to do?
Thank you in advance!
In the meantime, here is a one pot wonder with only 5 ingredients! Plus, it is done in thirty minutes. If you don't want this to be a meatless meal, just add some chopped rotisseries chicken in at the end for extra protein.
Related posts: