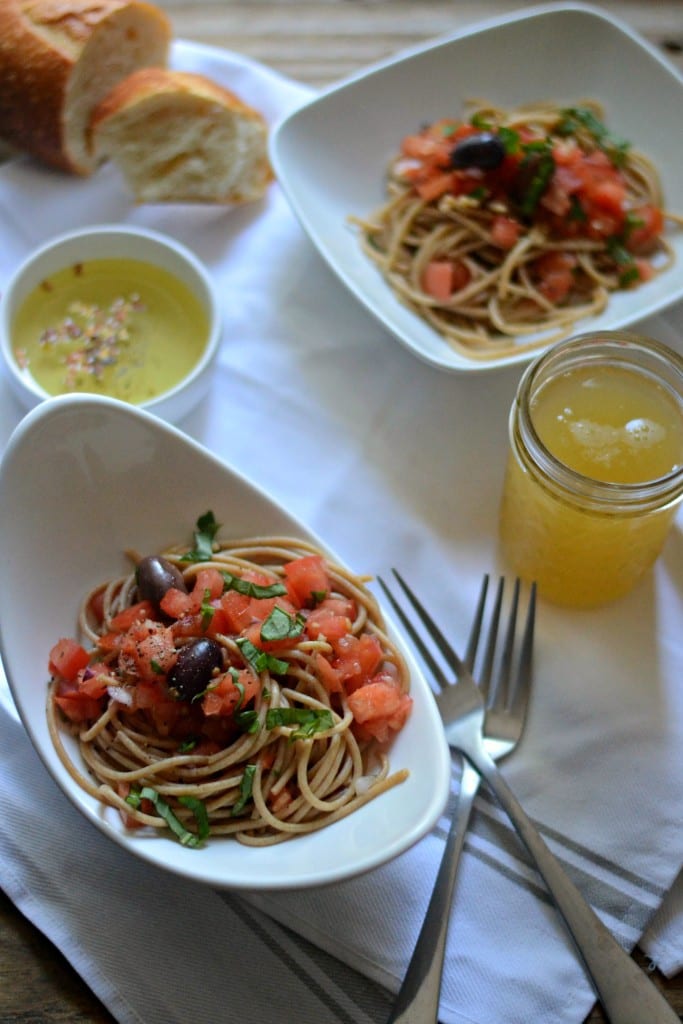 How do you manage leftovers? I bet you are the kind of person that will eat the leftovers the next day for lunch. No, wait, you're more of a repurpose the leftover pizza into a breakfast food by topping it with an egg kinda person. Right? Ooo, oo, oo! I bet you take a leftover sandwich and use the meat in a salad or a fancy frittata or omelet or something special like that!
Yeah, umm, me? Not so much.
I am lucky if I remember that I have leftovers in the fridge at all. We went on a week-long vacation to the Wisconsin Dells with Mike's whole family and I thought I did a good job combing through the food that would go bad before we got back. That was until I saw the leftover szechuan green beans in the back of my fridge had basically sprouted an entire subspecies of grossness while we were away. Oops!
I blame my bad leftover etiquette on my food ADD. I have a very hard time eating the same thing two days in a row. Why would I, really? In the food game there are so many options!
Are you like me? Do you stare at the fridge listlessly, every single meal, just ignoring the old take out containers? Well, my friend, there is hope for you. Join me in Moldy Leftovers Club Anonymous.
Kidding!
But seriously, once a vacation is over it takes a few days of take out to get back into the swing of everyday life and cooking. And I totally get that, but then what to do with those pesky leftovers?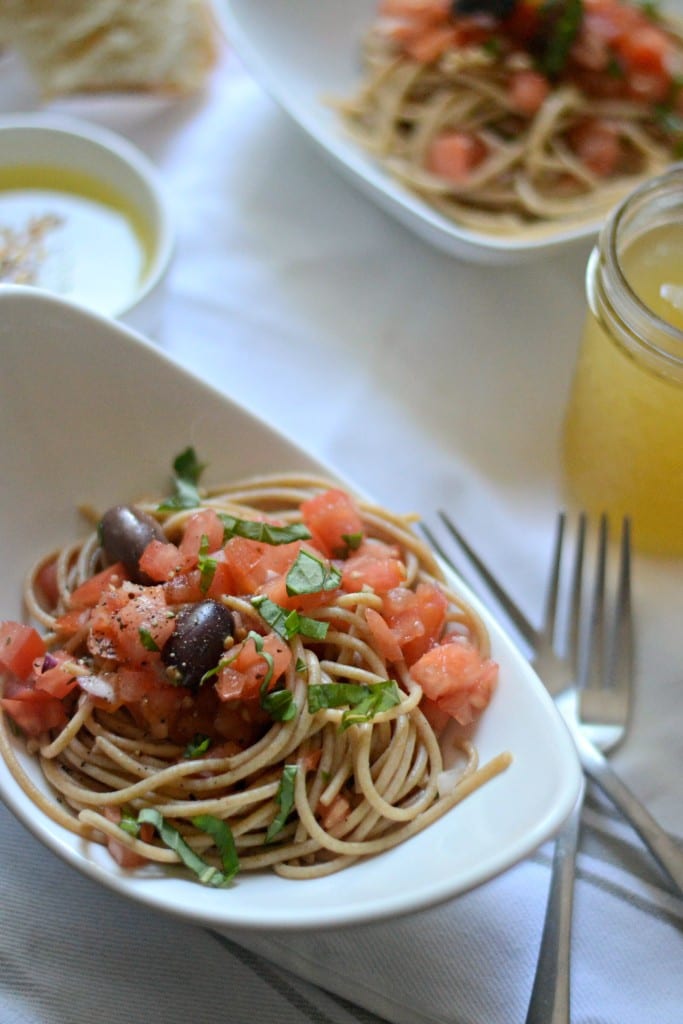 Mike and I have a favorite Italian joint that happens to deliver and do pick up as well. If you order the bruschetta in the restaurant, they give you a small dollop of tomato goodness on top of a small slice of crusty bread. All good. Buuuuuutttttt, if you order the bruschetta for take out, they give you a ton of the tomatoes in a nice Styrofoam container.
You know I am the one eating all these leftover tomatoes because Mike will have one piece of bruschetta just to appease me. So, I got crafty and repurposed those bruschetta ingredients into a super quick and fresh summer pasta dish.
Don't worry, if you don't have the same luck as us with your Italian take out places, I included a quick and easy bruschetta recipe for you below.
Hopefully this cuts back on the mold species growing in your fridge. Oh, wait, I forgot, you are nothing like me.
Show off!
Related posts: