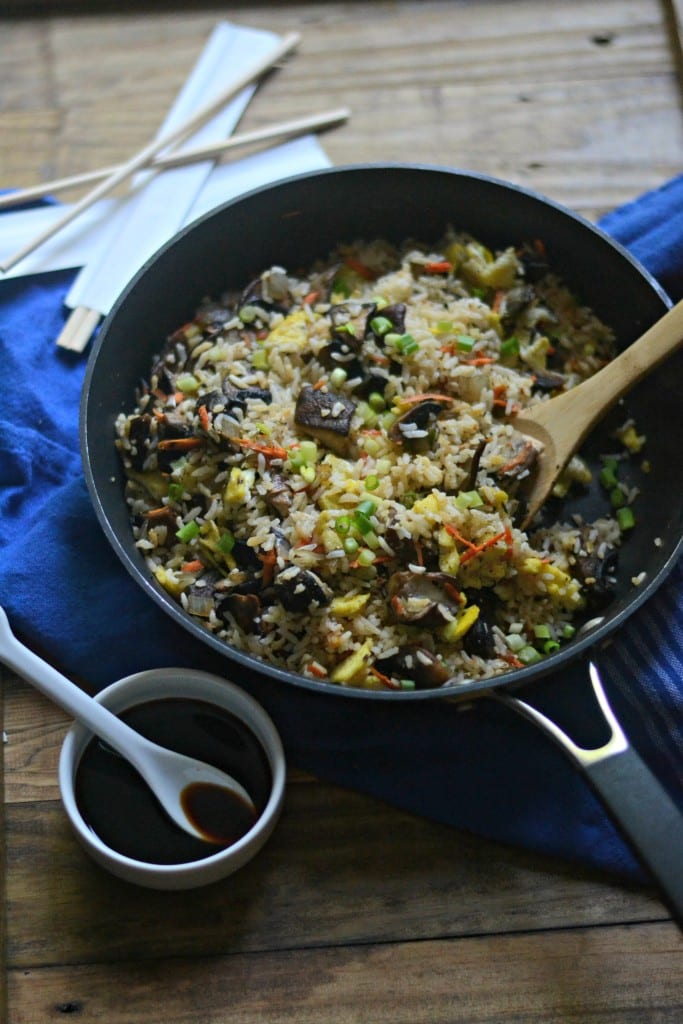 Are you a fan of take-out? Are you such a big fan of take-out that you think you might be the only person on your block that has take-out deliveries at least two days a week? Speak up people! I am beginning to feel like my neighbors are judging me for the convoy of food delivery cars that come to our door each week.
Why do they have to have that big, light up sign on the roof of their car? Don't they know I am sitting in the front window peeking through the blinds ready to meet them at the door before they ring the doorbell and alert the kid and dog that food is here?
Ok people. I know I am not the only one that creeps on delivery cars.
I can honestly tell you that one type of take-out we never order is Chinese food. I grew up on Friday night Chinese food orders. Chicken and Broccoli with that corn starchy chicken sauce was my jam! In fact, shout out to my little brother, who is 28 today, for allowing me to mooch off his fave take-out dish for all those years. Egg rolls, fried wontons, and anything lo mein. Yaaaaassssss!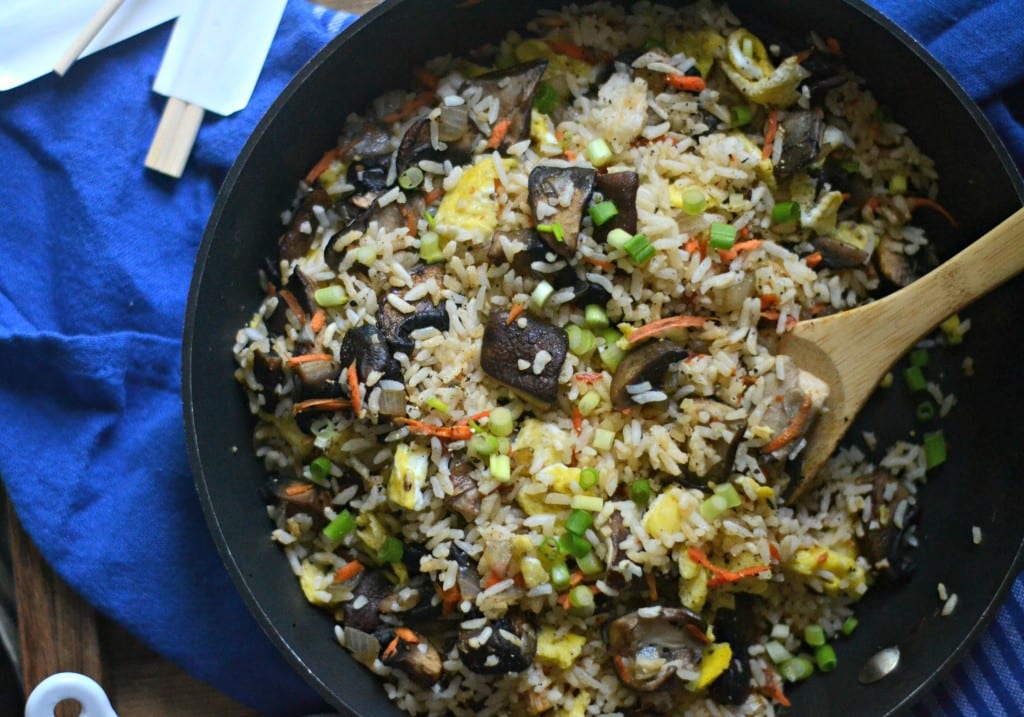 So why, if I love this take-out so much, do I never order it? Well, remember long ago, in what seems like another lifetime of mine, I was a restaurant inspector. I must have had really bad luck, but there were a few local Chinese places that just did it for me. Raw chicken sitting out in a bucket at room temp under a leaky pipe. A rice cooker which was cooking cockroaches instead of rice. Those are just a few of the nasty things I saw.
So, as to not totally turn you off from ordering Chinese take-out, I will stop while you may still have a little bit of an appetite. Recreating some of my favorite take-out dishes through this site has been something really fun for me. This way I know what I am eating and have total control over what goes into my food. Well, aside from the stray dust particle or dog hair. Sorry if I am all about grossing you out today.
A classic take out dish that I am all about is fried rice. I amped up the veggie intake with a whole lotta mushrooms. I like to make this dish when I have a lot of leftover rice. It can be a main dish solo or a side dish to some tofu or chicken/steak. It is good and spicy too!!!
Related posts: