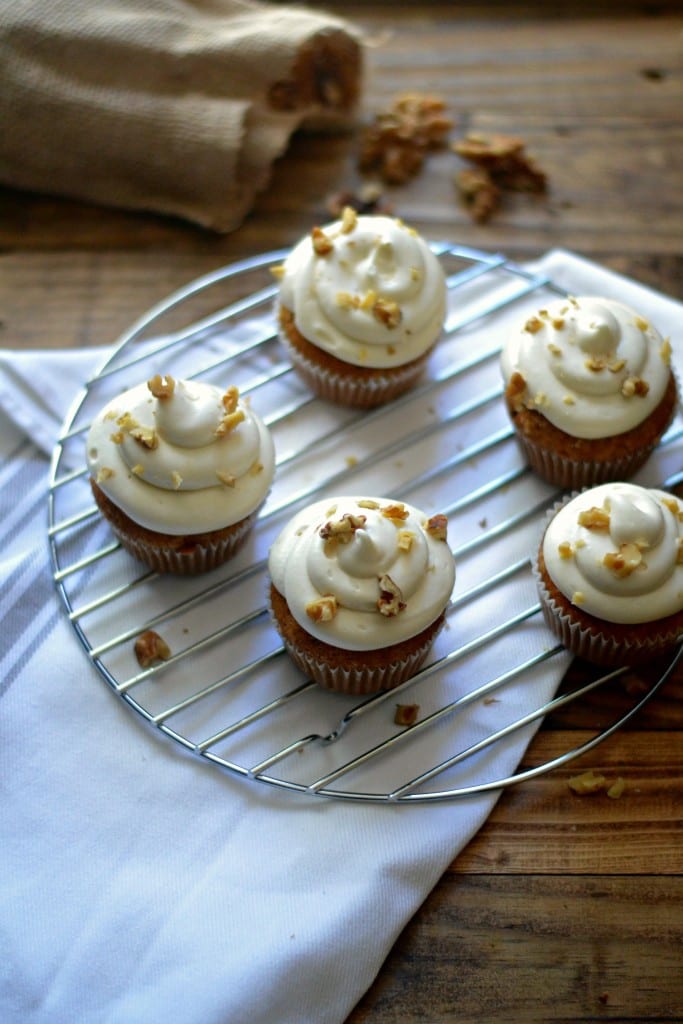 First thing's first, lemme just say that this might be my only pumpkin recipe of this fall season. For some of you, that is great news. For you fall enthusiasts, I apologize that I am not more into the pumpkin spice craze. So, go get your pumpkin spice fill elsewhere! Just kidding, come back! I need you. I can't guarantee that it will be the last. I do have another can of pumpkin puree in my pantry just in case. Everybody loves a good bandwagon, right?
I guess it is sort of semi-safe to say it is fall. This means I get to hold Mike to one seasonal activity. Before we had Andy, he told me that once we had kids he would love to hit up an apple orchard or a pumpkin patch during fall. Well, we have one said child and another on the way. You would think this verbal contract would be easy to remember.
Alas, I am getting the run around when I try to pin down dates for apple and pumpkin related activities. I think he might be trying to get out of this. But, doesn't he know that I need him there to snap all the pictures of me and Andy or to chase Andy while I eat all the apples? Duh! I will work on this mission and report back.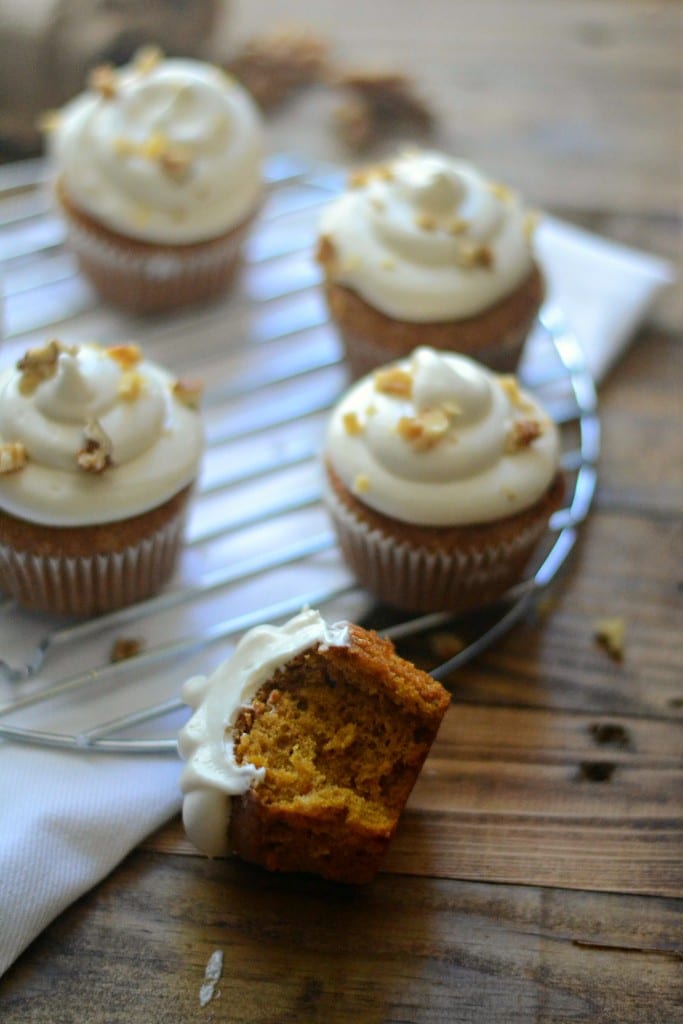 On to new business.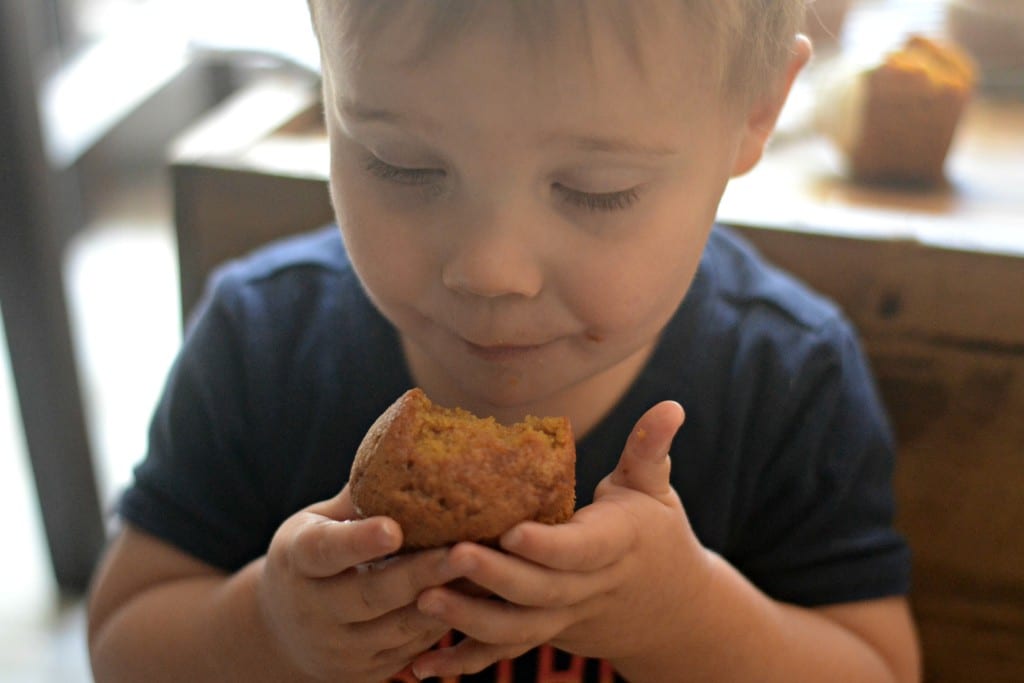 Mike is so not into fall. Old news, but, fine…but my own child disliking cream cheese frosting?!?!? This picture and the fact that he swiped two unfrosted cupcakes off the countertop but cried when I gave him one with frosting are pretty much the bane of my existence. I knew something was up when he didn't like ice cream, and now this! That's it. My son is a communist. Who doesn't like cream cheese frosting? It pretty much is the only reason why people love carrot cake and red velvet cake so much.
It also is one of the only reasons I got Mike to eat something pumpkin. Ugh, these men in this family! They have no idea what they are missing. Not you and me though! We are all in on these bad boys!
Related posts: