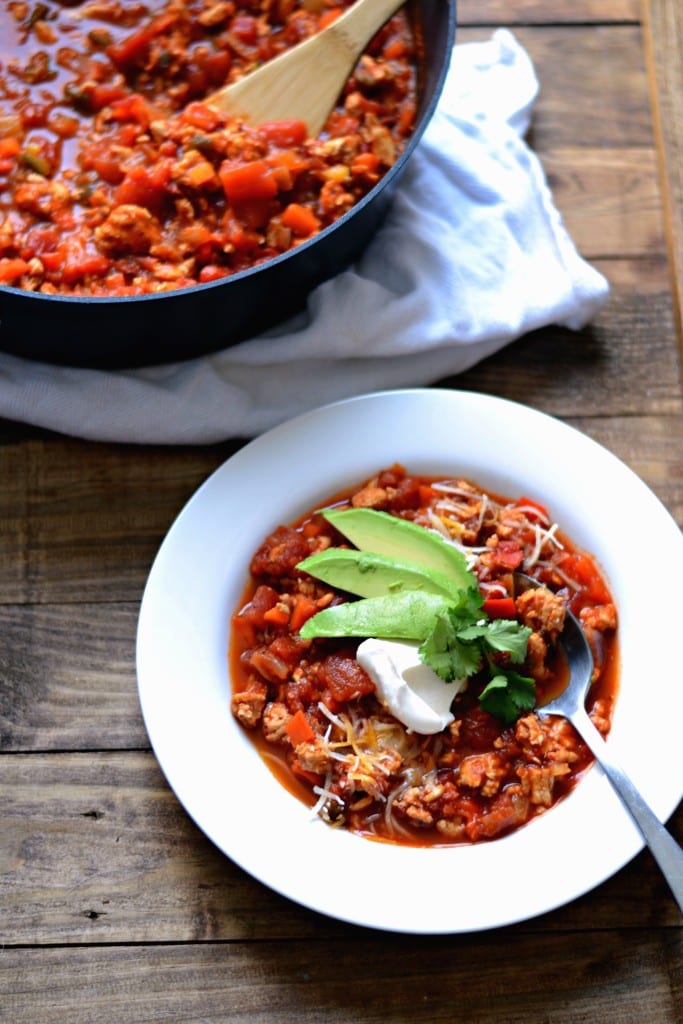 Mike loves spicy food. I am pretty sure it is general knowledge to all you folk how he loves buffalo sauce and all kinds of sauced up chicken wings. I feel like I mention that fact quite regularly. Mike likes to think he can handle most spicy things but, as he ages, his tolerance for heat is getting less and less (even though he won't admit this to himself).
It all started to go downhill when we were on our  honeymoon in Mexico and I was chomping away on a ceviche with little bright orange peppers in it. Yeah, it was spicy. I kind of expected that. I hadn't given it a second thought. I told Mike that I was pretty sure they were habanero peppers. He trying to be all macho, took one little bitty piece of diced pepper, placed it on his tongue, then chomped into it. His whole face lit up like a stop light and he started to profusely sweat. He tried to play it off when the waitress came over but could not hide the tears streaming down his face. She started to make fun of Mike, patronizing him and saying "Llorando? El Bebe llorando?!" (The baby is crying). Then to make up for it, she offered us a jillion tequila shots, but that is a story for a different time.
Despite the tears, he still thinks he can handle the heat. Keep in mind, I was unfazed. Just sayin.
Next up, there was a snaffu with a can of chipotle peppers. This amount of heat would kill anybody. When I first started cooking for him, I decided I was going to make enchiladas. I went to the store and bought some chicken, tortillas, beans, cheese, and a can of chipotle peppers in adobo sauce. I cooked the chicken, shredded it. I put the beans and chicken in each tortilla, rolled it up, and placed it in the baking dish. I then took the whole can of chipotle peppers and dumped it into the food processor. Puree, boom. There is my enchilada sauce. Dumb, sooooo dumb.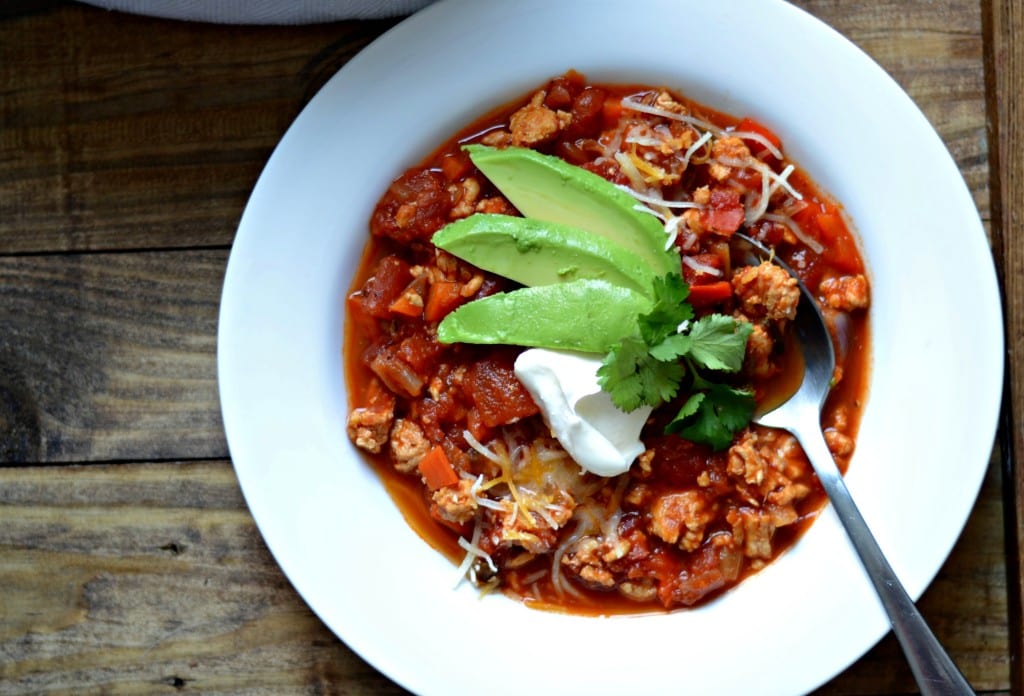 I dumped that all over the tops of the tortillas and then covered with cheese. Mike and I started to eat the enchiladas. I swear to God, I lost feeling in my tongue, it was that spicy. Poor Mike, being the good guy that he is, tried to play it off like they were ok. I couldn't finish one whole enchilada. It was awful. Talk about an awful date night. We both were sweating, tongues numb, and stomachs in knots. But still he plays it off like it wasn't that bad.
Then there was this chili. I roasted and added in four jalapeños. Plus I was lazy and didn't really try and get all the seeds out of the peppers.I don't know what I was trying to prove. The recipe calls for three. Keep it at three and make sure you get all the seeds out of the peppers if you don't like a lot of heat, because four peppers was a bit much for us. Rookie mistake. I guess Mike is not the only one who can't handle heat anymore.
Anyway, without my little pepper overdose, this chili is full of totally healthy and vibrant flavors. Give it a go and let this post be a warning to all you hot pepper newbies not to unwittingly eat habanero peppers or stupidly use a can of chipotle in adobo as enchilada sauce. You're welcome.
Related posts: