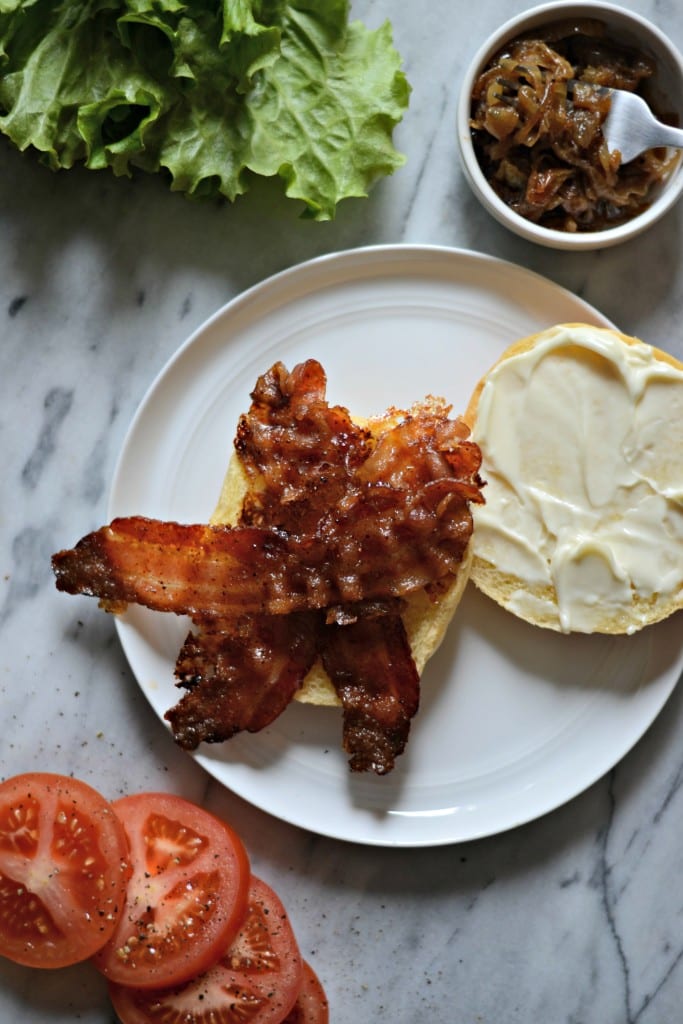 Are you guys still recovering from Super Bowl? Nah, just me? I definitely made way too much food for just us two adults and one kiddo. Then may or may not have got a little crazy and ordered $40 worth of bacon cheeseburger pizzas after Andy went to bed. Don't worry mom, only a moderate amount of alcohol was involved. It was a Sunday after all!
Hopefully by confessing all of this to you, I will feel a little shame and not want to eat all this food again next Super Bowl. Or maybe at least plan on inviting 7-10 other adults to share in the gluttony. Yeah, so if you were following me on social media you could see that we started with ranch dip and veggies. Then we moved on to tots and horseradish beer cheese dip. Then of course, what would Super Bowl be with out buffalo wings?!?!
That was all just in the first half!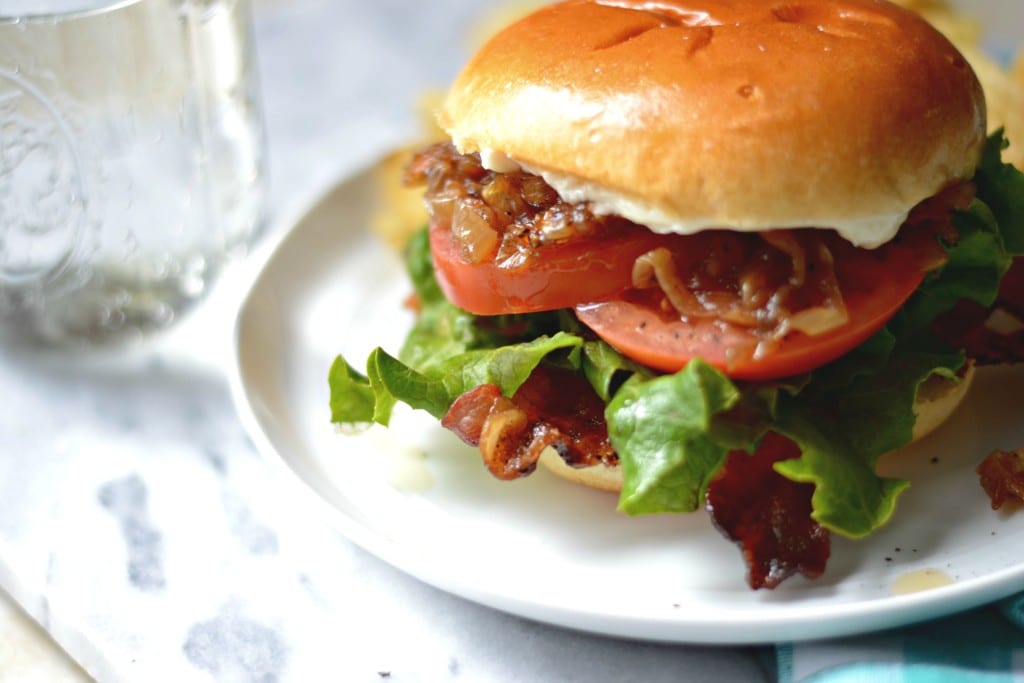 During halftime, I constructed a small cookie sheet of carnitas nachos. Then Andy went to bed and I thought, "Hey you know what this day is missing? PIZZA!" In the back of my mind there was a little voice telling me 1. I already ate pizza this weekend and 2. It is almost 10 on a Sunday, food time has passed.
But I did it anyway.
After all that ridic biz on Sunday, I have decided to keep this week semi-simple. I am defrosting freezer stashes of soup and making a little fancy BLT to go along with it. The key to keeping this semi-fancy sandwich simple is to caramelize the onion beforehand. If you do that this sandwich takes no time at all.
I will warn you though. If you eat just one sandwich  and no side/soup, you will feel the need for maaaaybe another whole sandwich or maybe the need to follow in my footsteps and order a 10pm cheeseburger pizza. Not that there is anything wrong with that.
I mean who am I to judge?
Related posts: