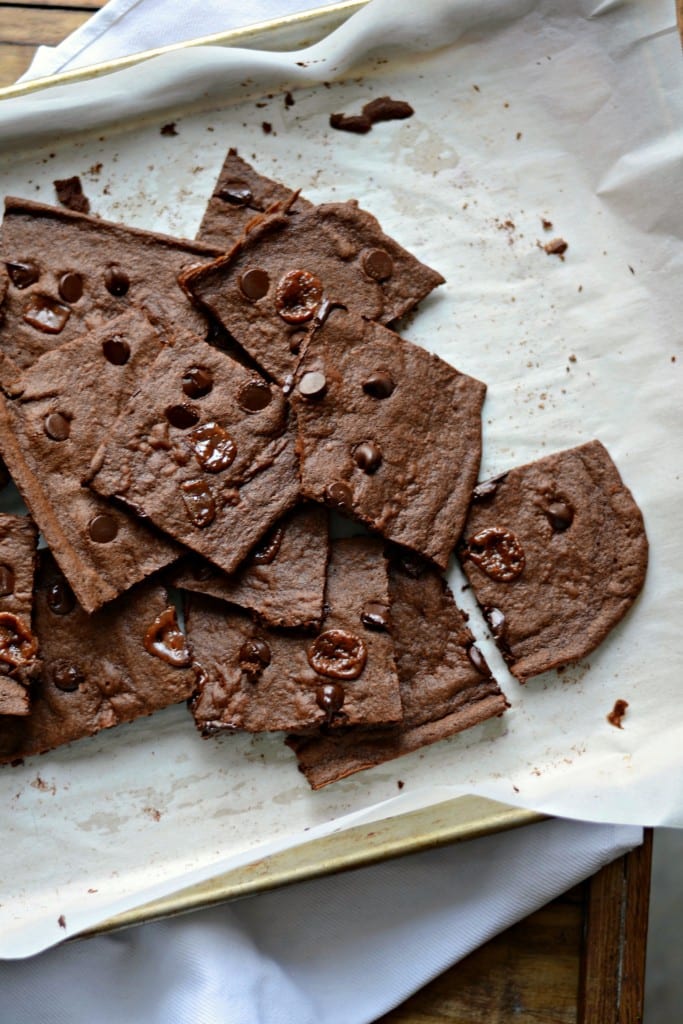 Of course I have to give you guys something chocolate just in time for Valentine's Day! I mean, my fellow food bloggers have been all about sweet treats this week and I have to keep up with the Joneses so to speak. God, does that phrase make me sound old! Am I late to the party? Are you already sick of chocolatey desserts?
I am gunna go with no. Because if you read this blog then that means you are like me. And being like me, you are maybe now first getting around to being all into Valentine's Day. So, we can both be late to the party and catch up on the blogoshperes inundation if desserts and heart shaped things together. Whaddya say?
Good.
Let's talk Valentine's Day. What are you doing? Boycotting? Are you one of those people that says they celebrate love all year long and don't need a Hallmark holiday as an excuse to spend a ton of money on a loved one? Well if you are the latter, aren't you special?!?!?
I like to think I am not into Valentine mumbo jumbo buuuuttttt I know if Mike didn't at least get a card or a small acknowledgment of the day, I would be a little miffed. Not mad, just slightly annoyed.
When we were younger and dating it used to be more of a big deal to do a big date and exchange presents. I once in my crappy college apartment cooked scallops for Mike. Oh where does a college kid get scallops from you may ask? Um, Walmart frozen section. The adult me shudders at the thought of that. Sorry. Nothing wrong with Walmart. I am being a bit of a snob.
Nowadays we have the whole, "your money is my money" thing going on so unless you wanna rack up some credit card charges (which us house hunters do not) there is really no secret keeping.
"Hey Stef! What the heck are these Amazon charges? And what is RBTL and why did you spend so much money there?"
Hmmm…
If I lie and say it is stuff for me I will get a lecture about saving money and if I say it is for him then I will get the third degree. Oh and then when the packages come in the mail, you would think Mike is a 4 year old child the way he nags to try and get to open his gifts early. I seriously don't think I have ever given him a present on the actual holiday or birthday date since we have lived together.
Not this year man! I am holding strong. This Amazon box has been in our bedroom for a week now and I think he just kind of forgot about it. Well, until now, I guess.
So, what are we doing this year? I think dinner. Early, because we are old. And we can't do a night away from Jack yet because he is still waking to feed at like 3/4am. Yep, just a nice dinner out. I am thinking it will be a loooong dinner like maybe past their bed time at least!
Is it sad that all i would want to do is go to a hotel and maybe sleep through the night uninterrupted? My mom made me feel bad saying that "us kids were her heart and she always included us in her and my dad's plans." WTF Mom!!! Holy guilt trip. I feel awful about wanting to spend time away from my kids now. Well…
Maybe not that awful because we are still going! Ha! Oh and my mom might be babysitting so she can keep "my heart" entertained and loved while we are out. I did make my little Valentines something sweet though. And thanks to the even sweeter people at Nielsen-Massey this treat is laced with the most delicious Tahitian Vanilla that compliments all the chocolate and caramel so, so well.
Do you use Nielsen-Massey Vanilla? I feel like that is a dumb question because every person I know has their vanilla as their pantry baking staple. But, if you are new to the NM name, check out their Instagram and website for a list of all their amazing flavors of extracts and recipes for some sweet treats. Oh, and be sure to head to Facebook to see the little video I complied to go along with this post.
Happy Valentine's Day friends, however you may spend it, I hope it is sweet!
Special thanks to Nielsen-Massey for sponsoring this post and supplying me with a little fundage and vanilla to keep this blog going. As always, all opinions are 100% my own. I will never share products with you that I myself do not use and or love.
Related posts: