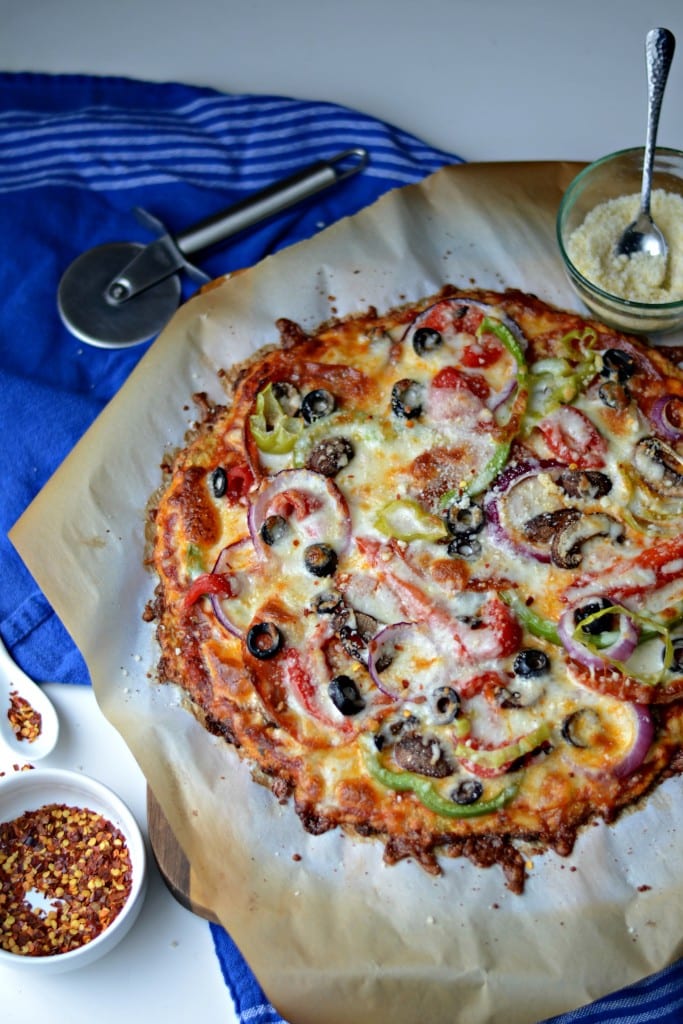 Yesterday we kicked things off right with a basic thin crust and a Margherita pizza. Today, we are going all crazy up in here (up in here!) with this super cheesy cauliflower crust. I originally dabbled in the art of cauliflower crust for a kid friendly post a long, long time ago. Ha, how little I knew about what my future kid would really eat. He used to be a good eater. I don't know where I went wrong. I think that maybe once you introduce kids to mac and cheese, something in them genetically changes and they only want mac and cheese or tater tots or McDonald's cheeseburgers.
Hmm…or maybe if cauliflower didn't smell so God awful when cooked, kids could be more easily fooled into eating things that are good for them. Whoa, holy tangent. Sorry.
Alright, where were we? Cauliflower crust.
Now like I said earlier, I did the whole cauliflower crust trend when it first came out. I wasn't impressed. I thought it was soggy and more like a casserole than a pizza crust. Well, fast forward to 5 years later and the wonderfully talented Jessica from How Sweet It Is happens to post a supreme pizza on a cauliflower crust recipe right when I am planning for #pizzamonth. Talk about kismet.
So, I made it. Then I made it again. It is soooo good.
Lemme walk you through the basics of a good cauliflower crust. First, you have to pulse the cauliflower florets until they are like snow.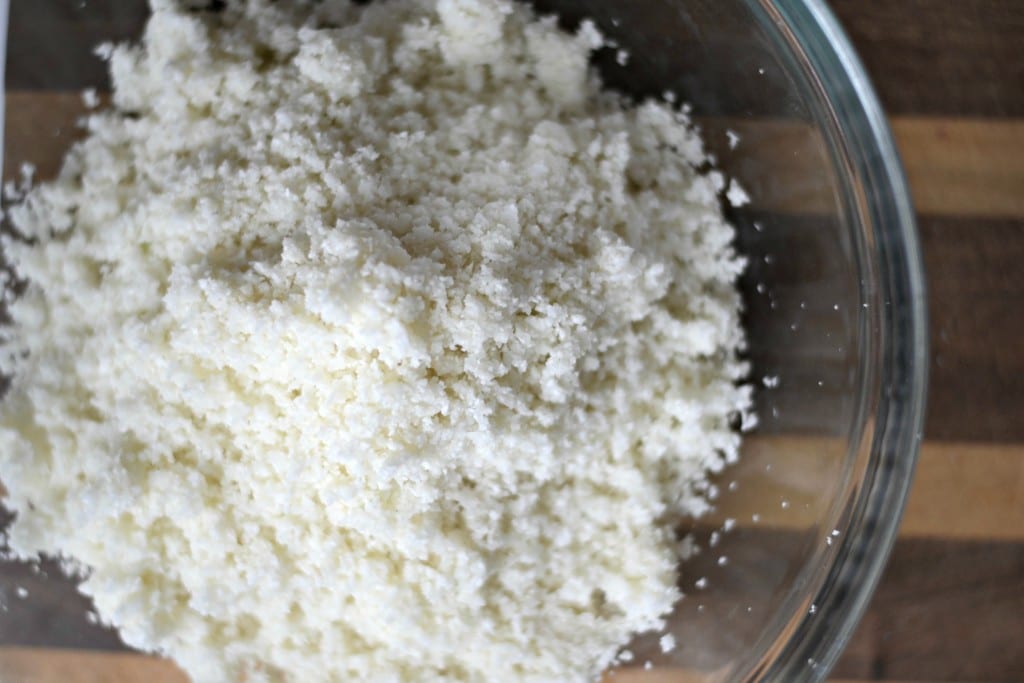 Microwave the cauliflower snow. The next important thing is to let them cool on paper towels. This allows some of the moisture from microwaving to go away.
This next step is THE MOST IMPORTANT!!! I cannot stress this enough. If you have tried cauliflower crust in the past and it hasn't been crisp it is because you didn't get all the liquid out of the cauliflower before mixing it with the other ingredients. Now when I say to put the cauliflower in a towel and wring it, I mean wring it. Then wring it out some more. This is the most time consuming step. I literally stood over my sink wringing out cauliflower for 10 minutes. I even switched kitchen towels. It helps to wring out a little at a time.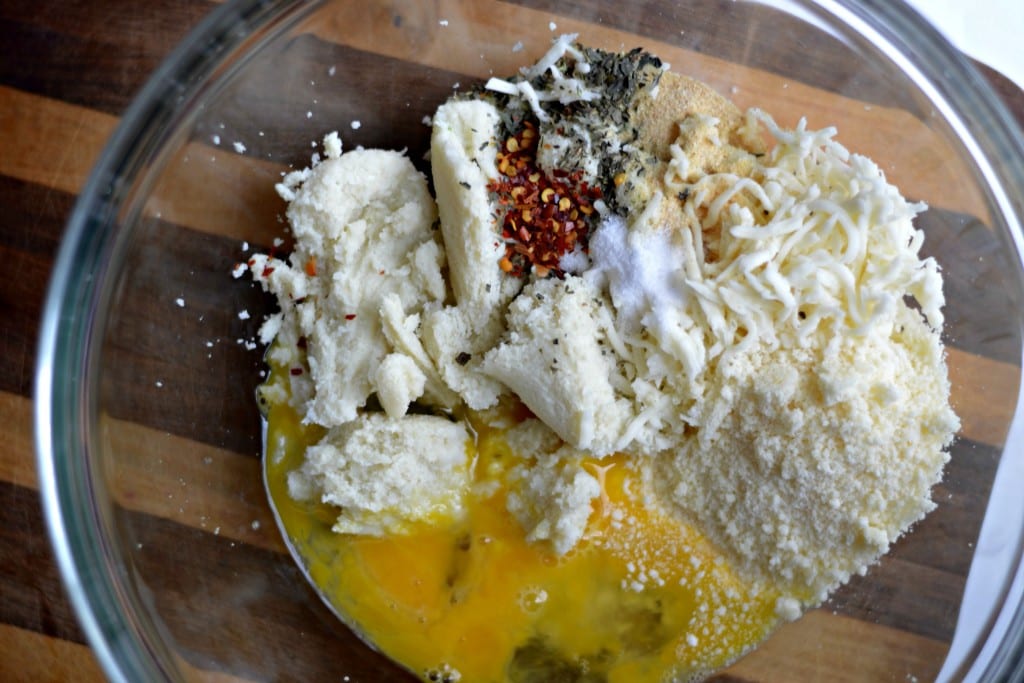 After that step, it is all easy peasy. Use your hands to mush all the ingredients together and then form into a ball. Press the dough out into a 12 inch circle on some parchment. I even pat the top of the crust with some paper towels at this point just to be sure to remove any excess moisture.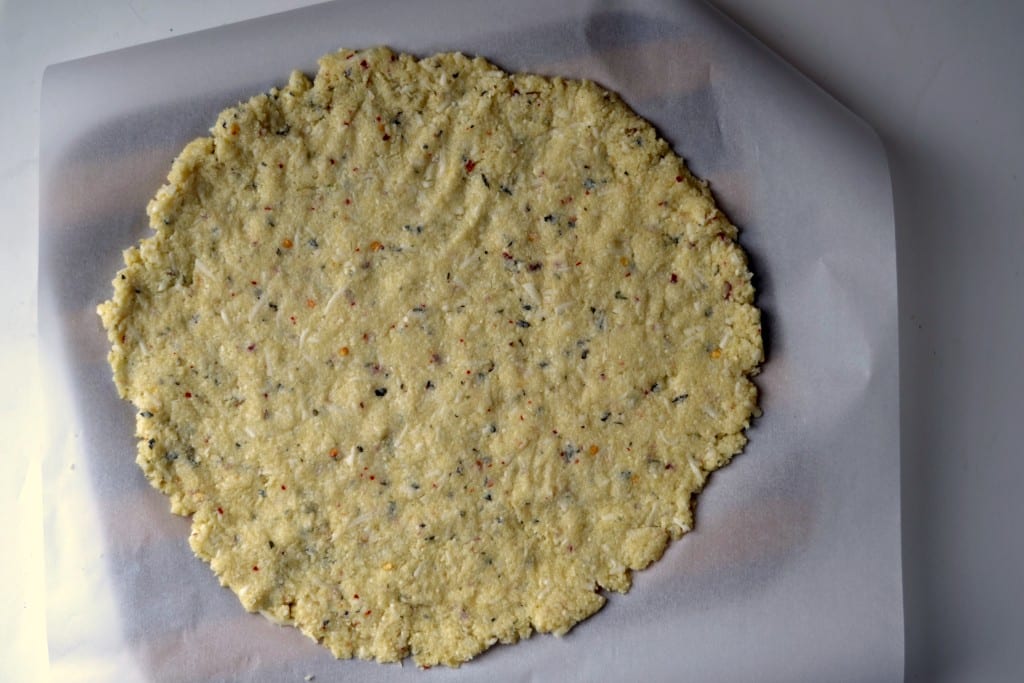 Then, bake, top, and bake again. Done!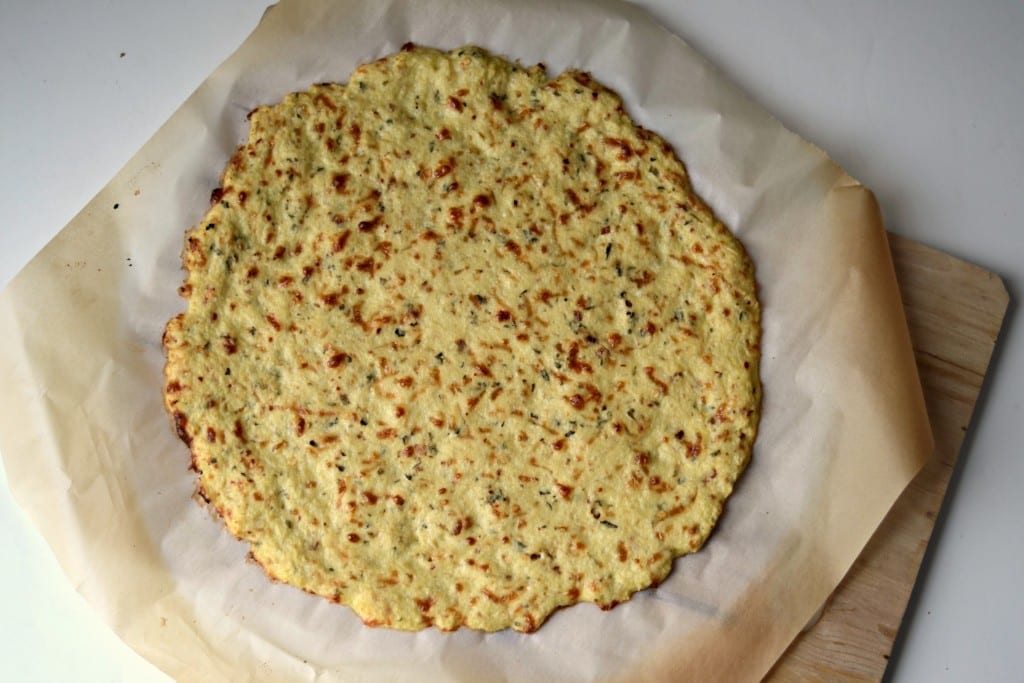 Ok, so yeah it isn't normal pizza crust which means you can't treat it like normal pizza crust. If you cut your pizza into small squares and don't add many toppings, then maybe you will be able to eat this with your hands. But, where is the fun in that? Go big or go home.
That is why I had to make the supreme pizza to go with this crust. (PS Right before I started typing this, I polished off 3 slices aka half this pizza in one sitting).
Hopefully my talk through this crust making and the tips I offered help you to make the perfect, non-mushy crust!
Related posts: