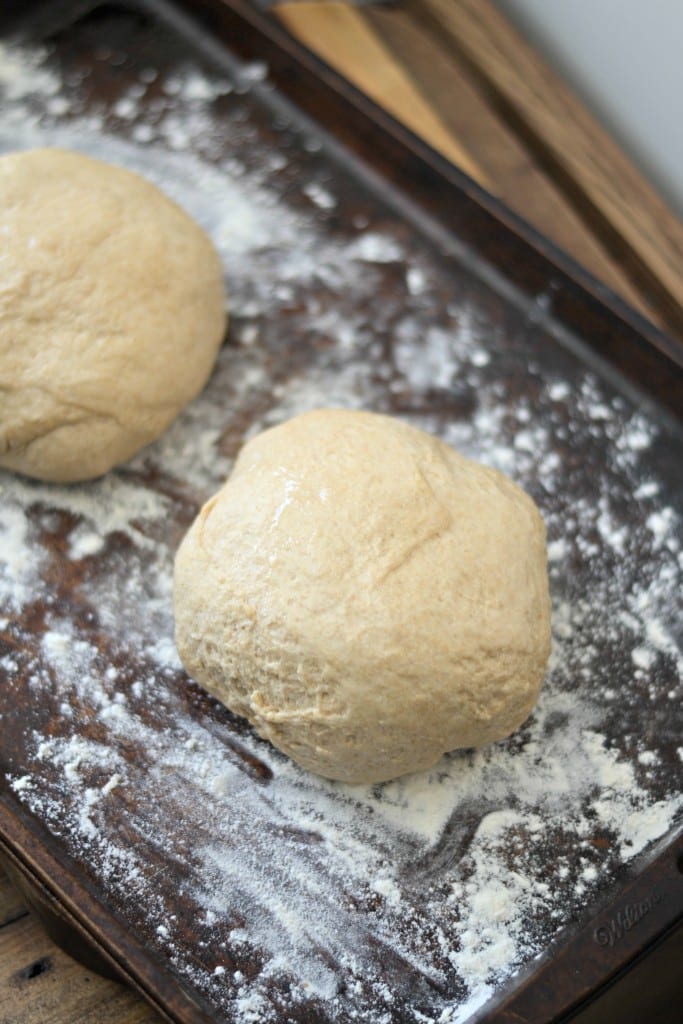 Is it just me or is this week dragging? I feel like I have been accomplishing a lot. And by a lot, I mean in the world of pizzas. I seriously have three different pizzas plus a spare dough in my fridge right now. My husband would say that sounds like one of those good problems. I am worried though. I hope I don't get sick of one of my favorite foods!!
See. This is how you know I love you guys. I am willing to risk hating my favorite food for a while or not wanting to see another pizza ever again just to bring you the BEST pizza creations I can think of in my very large head.
Today we are doing the whole "no-knead" thing because sometimes you just want to dump some stuff in a bowl and end up with a good, fresh, homemade dough. Not that there is anything wrong with one of those pre-made cardboard doughs or let's say my husband's favorite the 10 for $10 deal on Jack's pizzas at the grocery store. But really, why buy that when you can make this?
Just my humble opinion.
Ok, so this crust is just a dump, mix, and wait situation. There really isn't much to explain. Even if you accidentally mix your yeast with the wet ingredients or mix the yeast with the dry and then add water, IT STILL WORKS. No matter which way, you do not have to knead dough!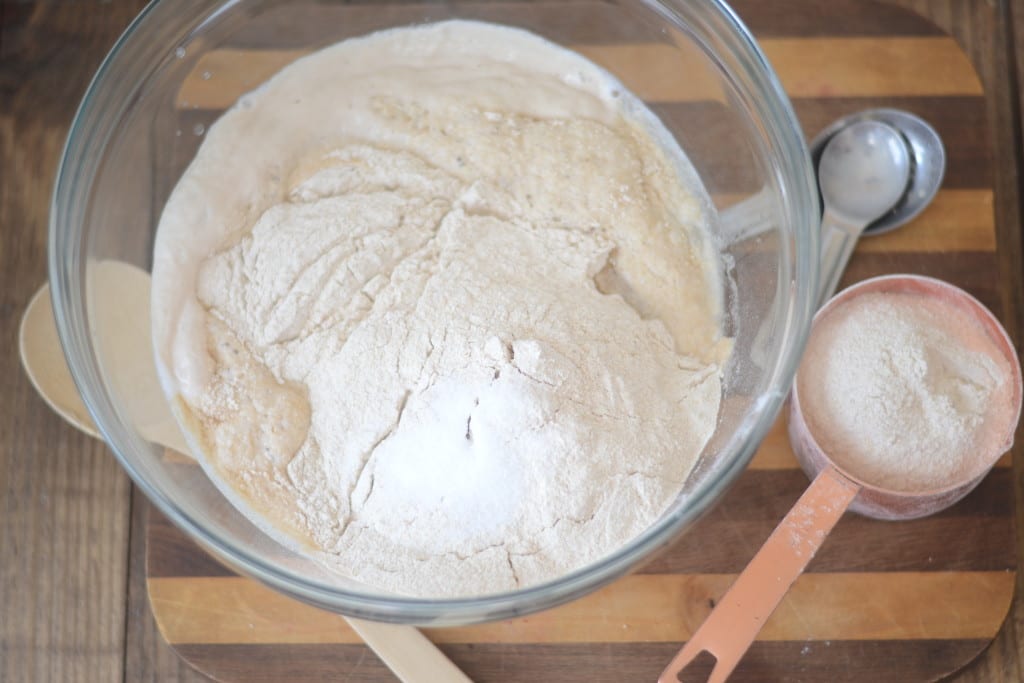 I love the use of the white whole wheat flour in this recipe because it isn't heavy and dense like some whole wheat flours can be. This crust turns out perfectly crisp with lots of little air pockets that make it seem very light.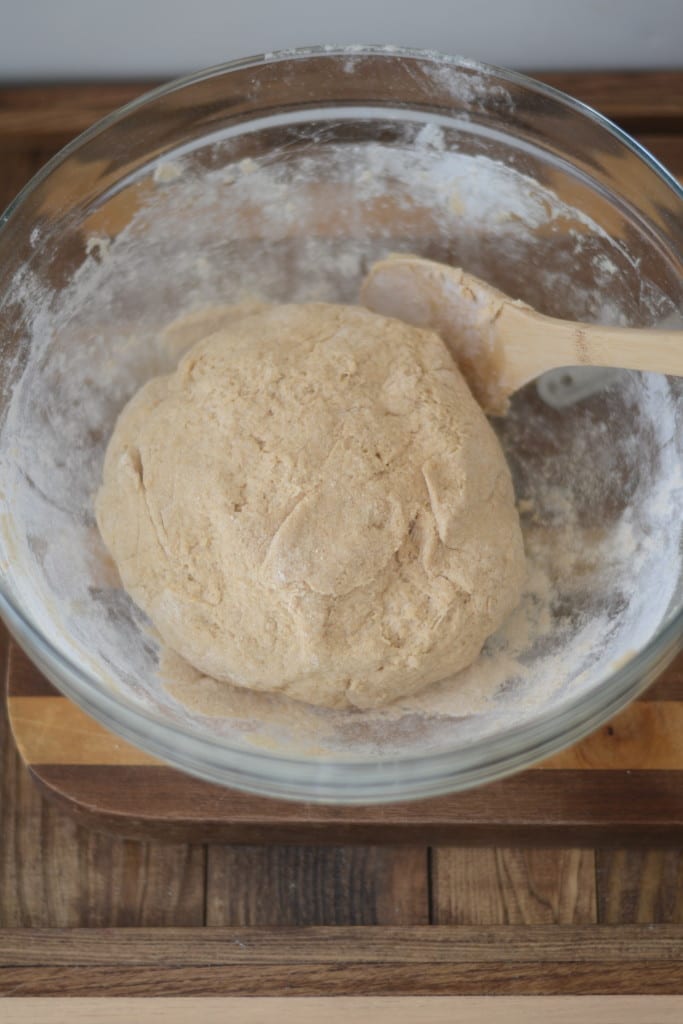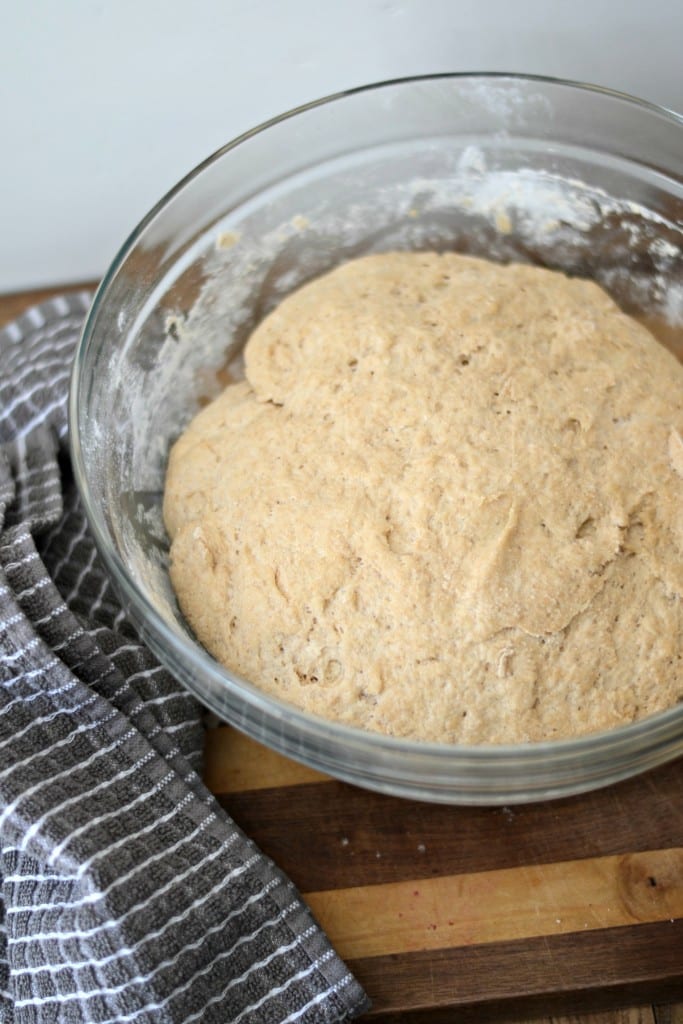 So, after you dump and mix, you let it rest for an hour and a half. Standard for dough making.
After that, cut it in half and form into two dough balls (see the pic at the top for a reference). Another rise for 30 minutes and then boom! Baking time. This lovely cheesy pizza will be shared next week. I am thinking of calling it the adult cheese pizza. Stay tuned and get to pizza making! I mean, come on already. I have now given you three different types of crusts (#1 & #2) to choose from after all!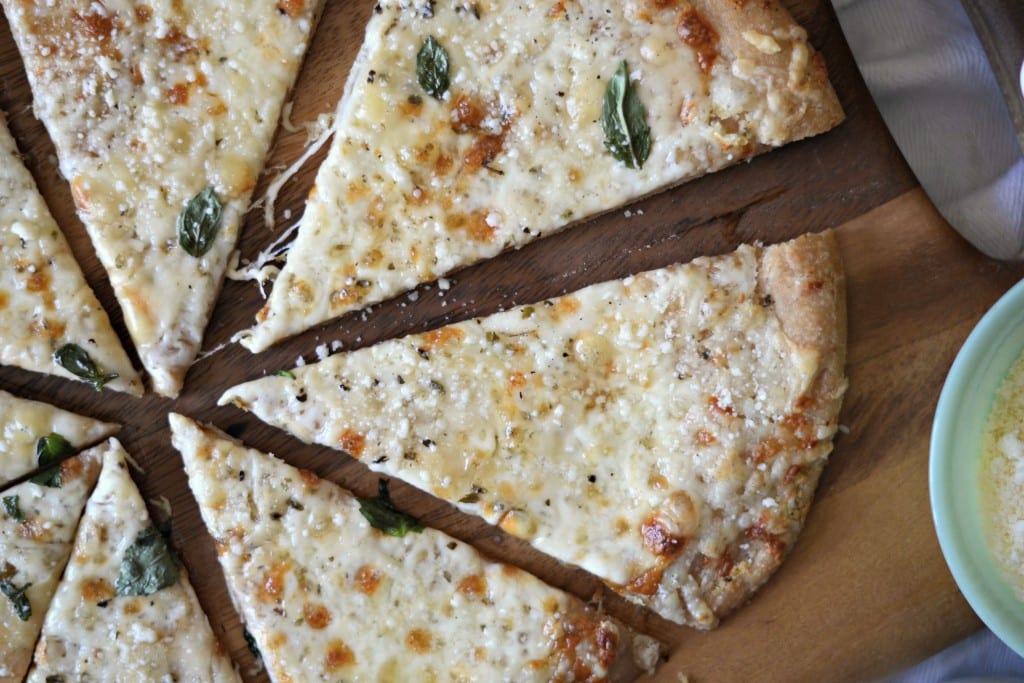 You can do this! If I have accomplished one thing this week, at least I hope I have made you crave pizza!
Recipe adapted from here.
Related posts: