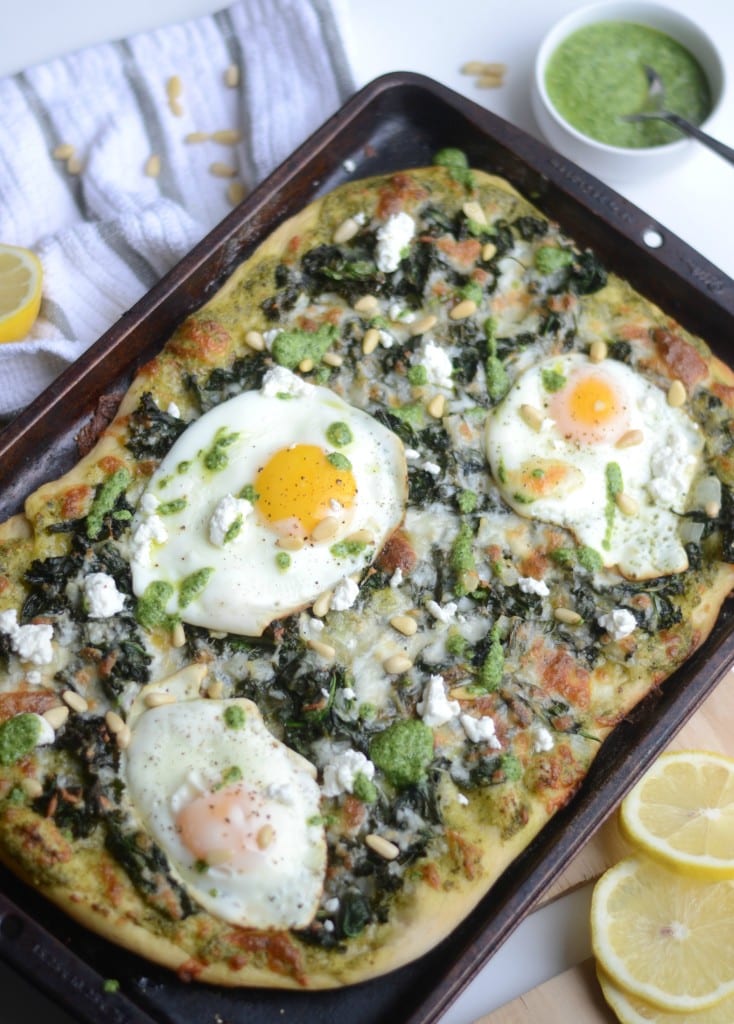 Because it's green, it is healthy! Duh! And a healthy pizza recipe for you, because I care. A month of indulgent pizzas can take a toll on a waistline, so super greens to the rescue!
Now, can we talk about greens? Those fresh, leafy guys never want to stay crisp and beautiful for me. I buy them on Friday and by the time Monday comes around they are wilted, brown, or even worse, slimy! What do you guys do to keep your greens green?
Maybe I need to eat them sooner instead of living off Chipotle and pizza and take-out (oh my!) all weekend long.
Maybe treat the greens with more respect than as a mere afterthought or a way to make up for loading my veins with grease.
Hmm…
Anybody else have this problem?
Or are the greens just out to make me waste my money and then feel even guiltier about my diet when I have to dump a bag of slimy spinach into the trash can?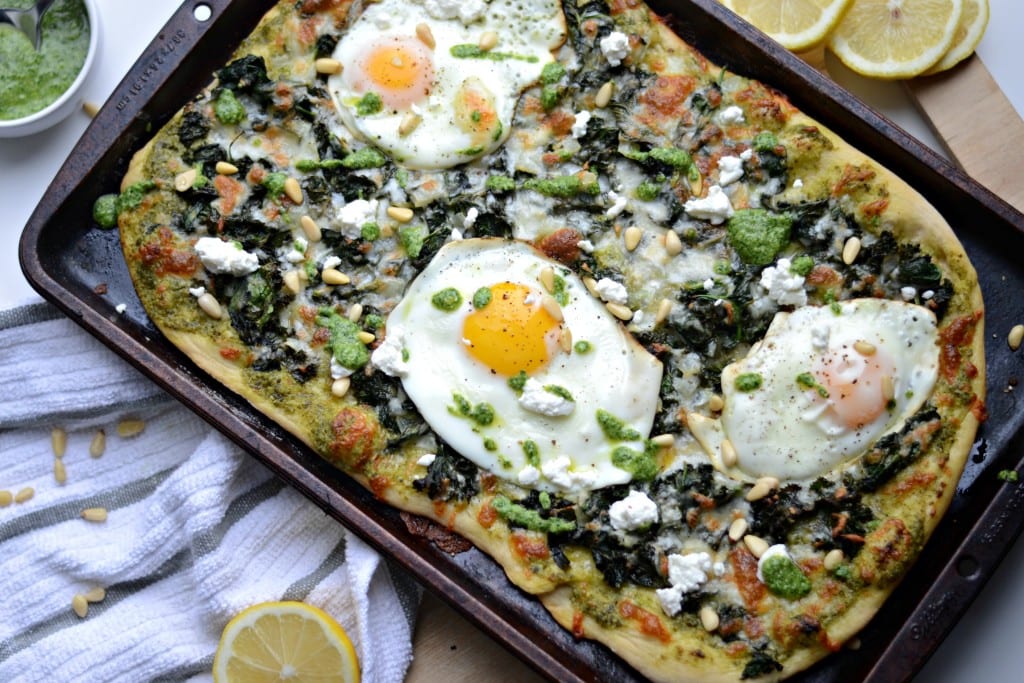 Last week I had to throw out a whole unopened container of fresh basil. I was so mad. This week, I decided not to let that happen again. Right away, I took the basil out and made a pesto to try and preserve some of the green goodness. Haha! Stef – 1, Greens – 0!
Next two culprits to tackle were the spinach and kale. Stinky, slimy, wilty kale is not a scent you want wafting out of your refrigerator. Talk about a punch in the face.
I cooked up the greens ahead of time with a little garlic, onion, lemon juice, and olive oil. This way I can add them to a pasta dish or grilled cheese or, hmmm, let's say a pizza later in the week. total time saver and green saver! Score update: Stef – 2, Greens – Nada!
PS I am not even sure if this scoring method makes sense. Anyway.
While coming up with my next pizza creation, I knew I had to incorporate healthy greens and brunch, since the brunchiest of brunchy holidays is this weekend (for those of you that celebrate). Plus, I totally missed the whole green food holiday of St. Patrick's Day. Oops! Sooooo, I give you green pizza now.
Gimme your green saving tips and please make this totally healthy breakfast/brunch pizza this weekend for those you love. Pizza love is real love, my friends!
Related posts: