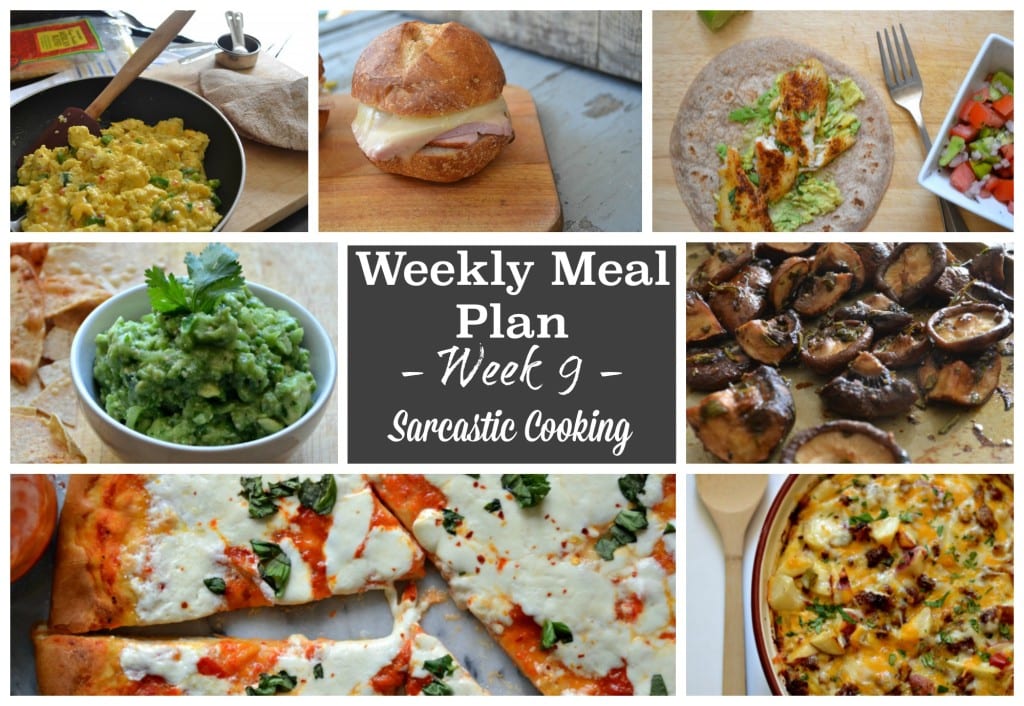 Alright, alright! We are back in action. Sorry for the one week hiatus from meal planning. I really was just exhausted from house hunting (Do I sound like a broken record yet?) and from doing all of the things while Mike was off on Spring break. Phew. So back to reality now.
Back to cooking every single day to save money because we went a little overboard while Mike was off. Oops. Speaking of ways to save money, anybody cut the cable cord? We are thinking of doing it. Any advice? Comment below.
Into the week of meals we go!
Monday – Best Dang Short Rib Bolognese (recipe coming soon) and some capellini. In the meantime try this meat sauce. 
Tuesday – Blackened Tilapia Tacos plus salsa verde guac
Wednesday – Ricotta and Spinach Stuffed Chicken and Roasted Mushrooms
Thursday – Freezer Breakfast Pitas (always good to have these on hand for a breakfast on the run or a weeknight dinner when you don't want to cook).
Friday – Pizzzzaaaaa!!! Yep, after a week/two week hiatus, I am back on pizza. I made a prosciutto pizza.
Weekend Eats – Breakfast Casserole and Baked Ham and Swiss Sliders
Related posts: