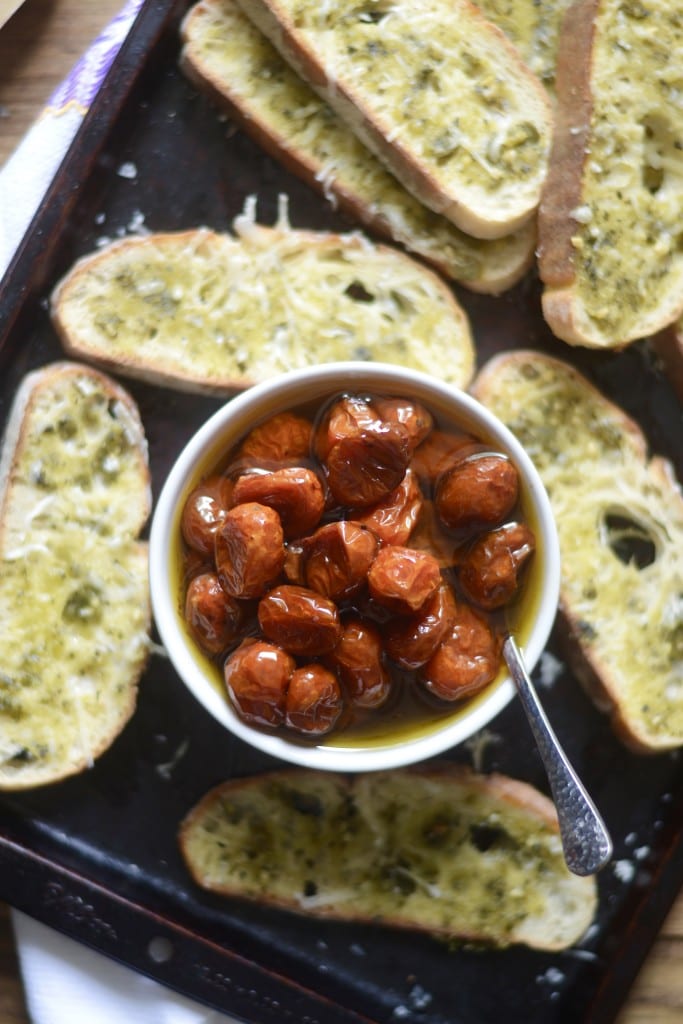 Ugh! Why am I writing this post first now at 11 o'clock at night?!?!? Hm, maybe it has something to do with the teeny tiny 5 month old terrorist that woke me and Mike up at 3am last night and is ever so slowly turning me into a person that fears sleep. Because it's like he knows we are sleeping and he wants to wake us up. Little beautiful jerk.
Anyway, I feel bad even calling today's recipe a recipe because it is seriously so easy. Roast tomatoes and garlic. Broil sliced bread with store-bought pesto and cheese. I am all about this pesto made by DeLallo. So amazing. Put the two together and presto! Ha, I mean PESTO! Appetizer perfection.
Ok, recipe talk is outta the way so now we can get to the crux of today's sarcastic cooking rant. Let me list for you things I will not miss about this place. (Oh! In case I never made it clear we are closing on a new house in a week.) I cannot believe it. I am not freaking out yet because we decided not to move until Mike is out of school so, in my mind, I still have plenty of time to pack up 5 years of my life.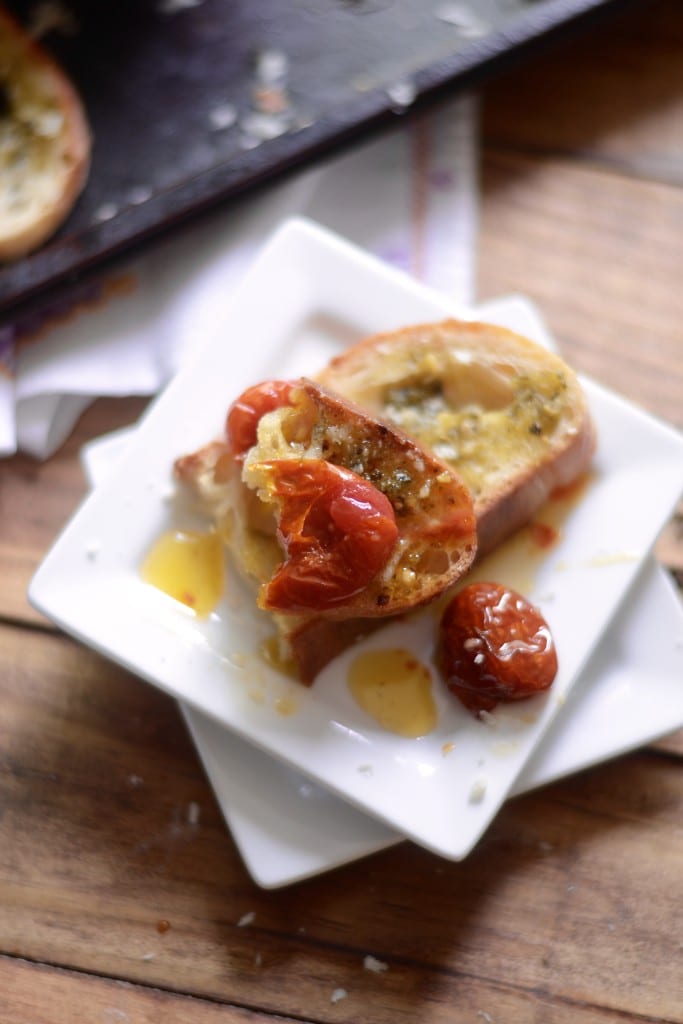 The list:
I will not miss sharing walls with noisy neighbors. I am nosy so I do like hearing some gossip through our walls but having to almost call the cops on neighbors for possible domestic abuse is something I will not miss.
No yard! I cannot wait to have a big grassy yard… So mike can avoid mowing that lawn too.
Bagel. Stephie knows what I am talking about here. All the walls in our living spaces are bagel. I have qualms with bagels. I just want to move into my grey and cool color comfort zone.
1 Bathroom. Yep. For the last 5 years Mike and i have split 1 bathroom. Through all the illnesses and morning sicknesses and (sorry for the TMI) the "Hey, you're in the shower but I gotta go don't look or listen" moments.
City drivers. We still technically live in Chicago so I think people use that as an excuse to drive like butt heads. Not saying suburbia will be better, but a girl can dream.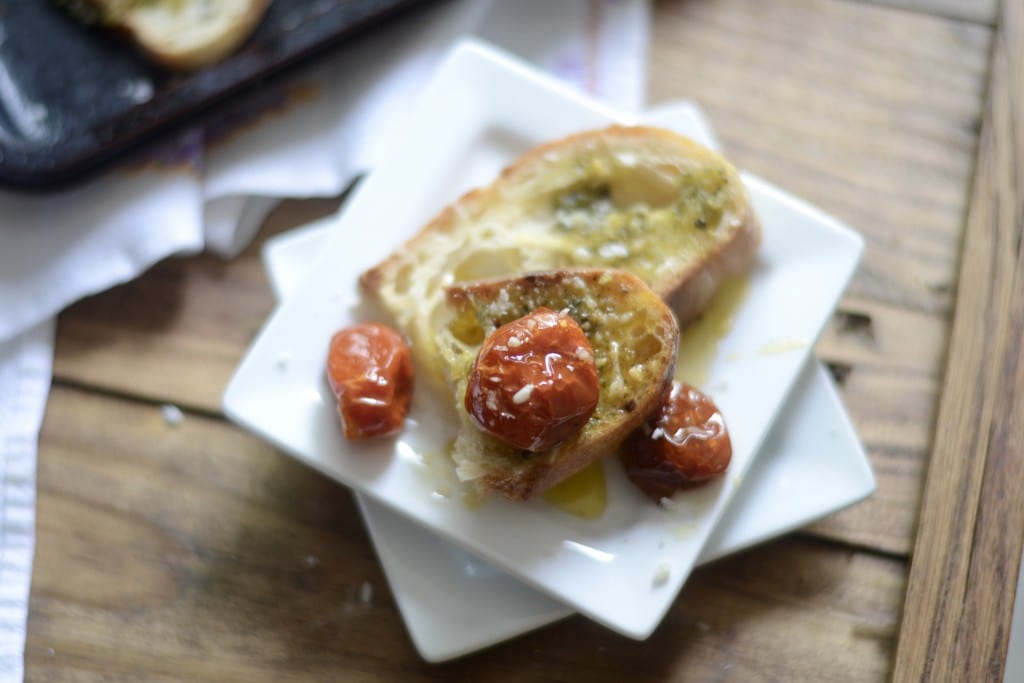 All this being said, I do love our house and will miss the neighborhood and cherish all the memories we made here. But, I am beyond thrilled to move on and kiss all our hard earned money goodbye on mortgage payments. Yay, adulthood!
Now, back to the tomatoes.
Related posts: