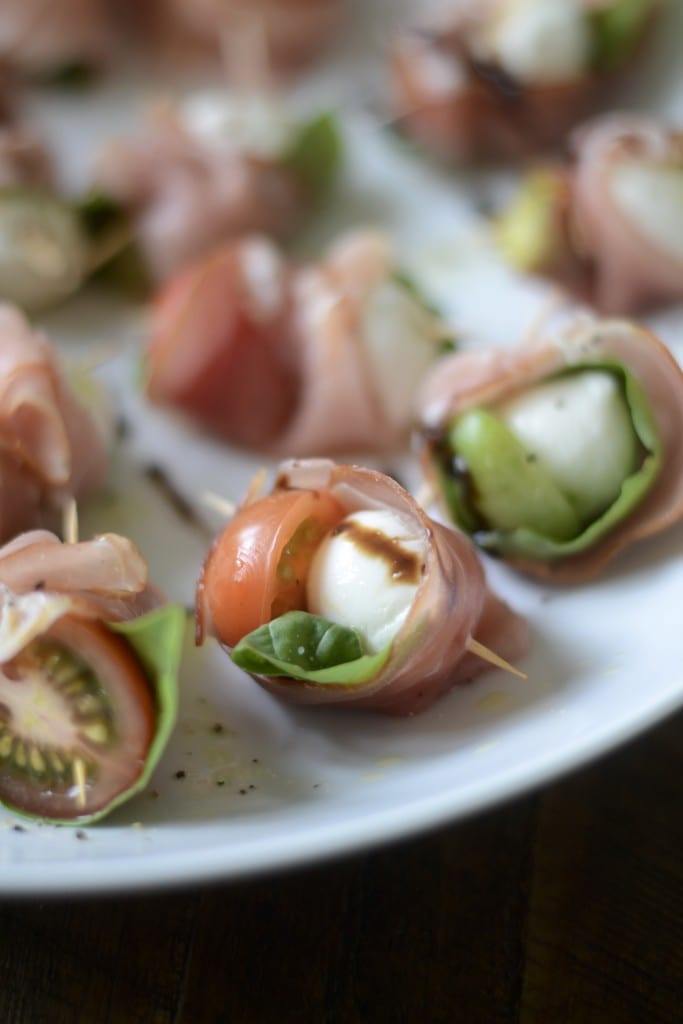 I hope everybody is enjoying this long weekend. And by everybody, I mean all you 'Mericans. I wasn't even planning on posting a recipe today. However, I kind of invited my family over for an impromptu BBQ later today. And while running around, scrounging through my pantry and freezer for items to make for dinner, I thought of this super easy, last minute appetizer idea.
I won't take up any more of your time with my blabbering on about fireworks, rage cleaning, and slamming things in closets in order to prepare for a family visit.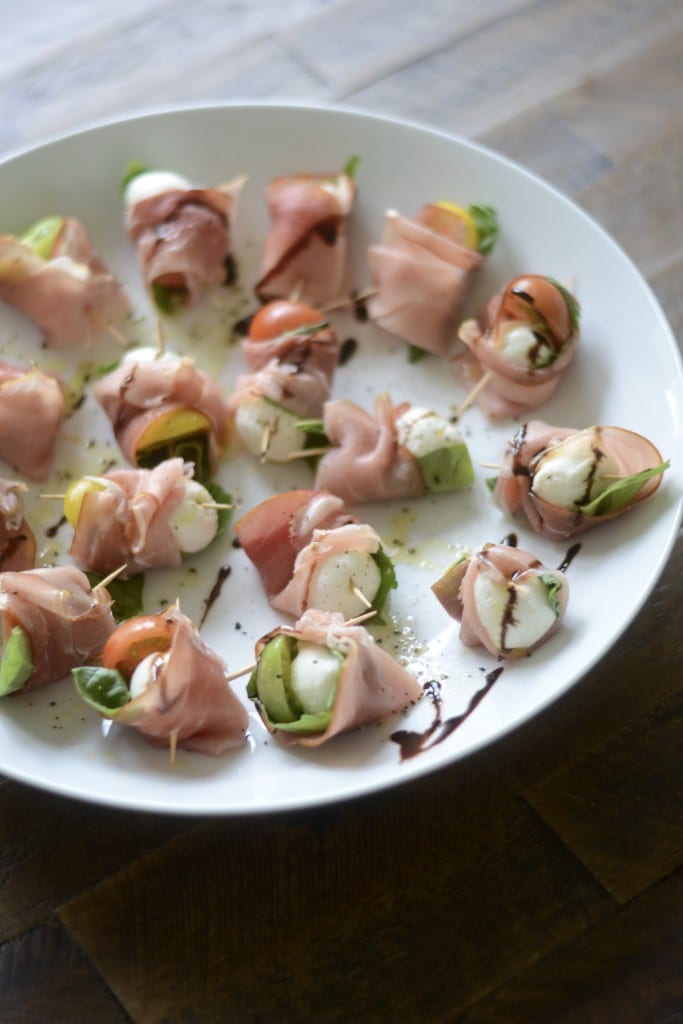 Instead, I will just leave you with some pictures and a recipe for something you probably don't need instructions on how to construct. Hopefully your last minute apping and 4th of July-ing goes well and you get to kick back with a beer next to the heat of the grill. I also hope for you that you got some other poor sucker (like me) to invite you over so you don't have to do any cooking or cleaning today.
'Merica!
Last Minute, Easy Mini Heirloom Tomato and Prosciutto Caprese Skewers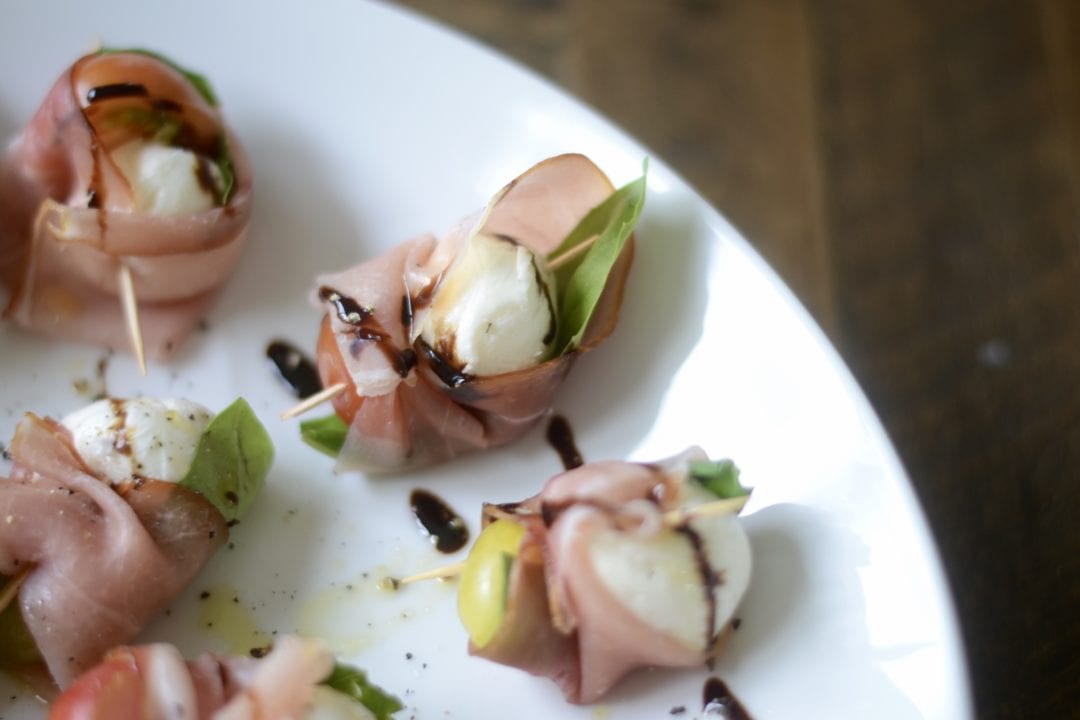 A super fancy looking and totally last minute appetizer that requires little work. Classic Caprese ingredients all rolled into a blanket of salty prosciutto and topped with olive oil and balsamic syrup.
Yields: 20 Skewers
6 Ounces Sliced Prosciutto, about 10 slices
1 Pint Mini Heirloom Tomatoes
Big Bunch of Fresh Basil
8 Ounces Ciliegine Fresh mozzarella Cheese (small, cherry sized balls of mozzarella)
Salt and Pepper
Olive Oil
Balsamic Syrup Drizzle
Take the slices of prosciutto and stack them on top of one another. Cut the slices in half, width-wise.
Cut a handful of tomatoes in half.
Take one half slice of prosciutto, fold it in half length-wise. Place a fresh basil leaf in the center of the folded prosciutto. Top with one ball of mozzarella and one half of tomato. Fold each half of the prosciutto into the center. Now, stick the toothpick through the tomato, then the prosciutto, and then through the fresh mozzarella. Continue that assembly line until all the prosciutto is used.
Arrange the skewers on a large platter. Drizzle with good olive oil and a small amount of balsamic syrup (I like the Trader Joe's brand). Sprinkle with a tiny pinch of salt and a lot of freshly cracked black pepper.
Preparation time:

15 minutes

Cook time:

NA

Total time:

15 Minutes