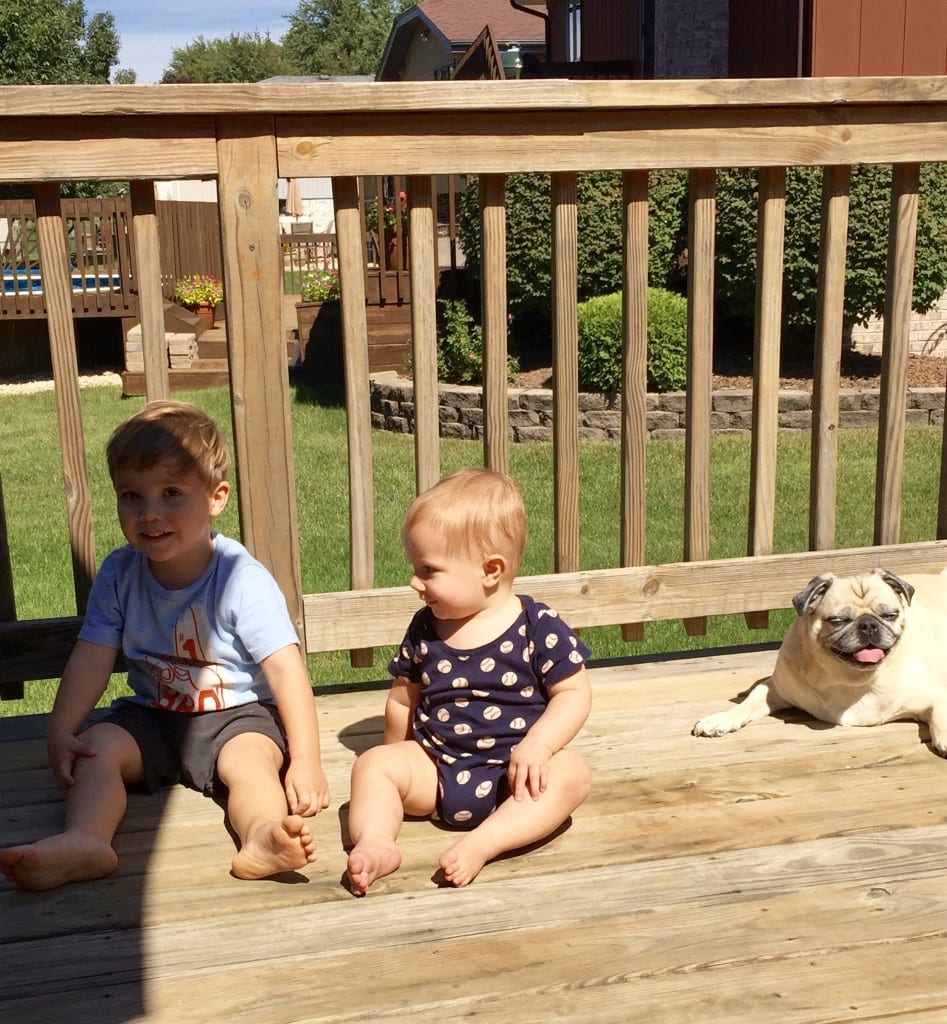 OKTOBERFEST! – This weekend there are a few Oktoberfest festivals (redundant much?) nearby. I think we are going to this one in Lemont at Pollyanna. This is all dependent upon my little sickos and their runny noses aaaand (let's be honest) my pure desperation to get out of this germy house.
Jellycat – Jack is soooo unlike Andy. He loves anything stuffed and fluffy. Andy couldn't care less about stuffed animals. I tried. He wanted no part in a little lovie. I am obsessed with Jellycat bunnies. He has one and rubs the little ears on his cheek as he falls asleep. It is so cute. I just got him a stuffed pony. Oh, and they have them at Home Goods now. Yay for saving money.
Freezer Meals – Two of my sisters-in-law are having babies in the next few weeks so I am researching meals to make and bring to them. I think I am going to do a freezer bag version of my minestrone soup recipe. I really like this list of meals from Kitchn.
Beer – Going back to number one. In case you are bored and want to make fun of my crooked glasses, check out my new series on Snapchat and Instagram called Batch Sesh. I drink a beer and tell you about it. So far I have highlighted Hop Happy from Milwaukee Brewing Co. and Lexical Gap from Pollyanna Brewing Company. Then I got a cold and as you know alcohol does not do wonders for stuffy noses. But, hopefully this weekend I will have a new episode for you.
Food – Foods from bloggers that I want to make and eat: Cheesy Buffalo Chicken French Bread, Copycat Panera Broccoli Cheese Soup, Birthday Oreos, and Tacos Al Pastor. Gimme all the foods! Also, in case you missed it, this week I made these apple butter oatmeal squares and have been eating them for breakfast ever single dang day.
Outlander – I was in search of a new show and then boom! Free trial of Starz on our SlingTV. I had been curious about outlander for a while so I was happy to give it a shot. I am proud (embarrassed) to say I finished 16, one hour episodes in less than a week. Also notable that I did not let the littles watch it. It is like a more love story version of Game of Thrones set in 1700 Scotland. I finished season one and now am sad my free trial is up. Womp, womp!
Football Recipe Roundup – Should I do one? Do you already have your game day go to recipes, or are you looking for some new ones? Lemme know.

Chance the Rapper

– If you like rap/hip-hop/gospel you will love chance. He is 23, from Chicago, and just an all around awesome dude. Mike and I are going to see his concert next weekend and I cannot wait. I do feel like I will feel pretty old but, eh, oh well.
Related posts: