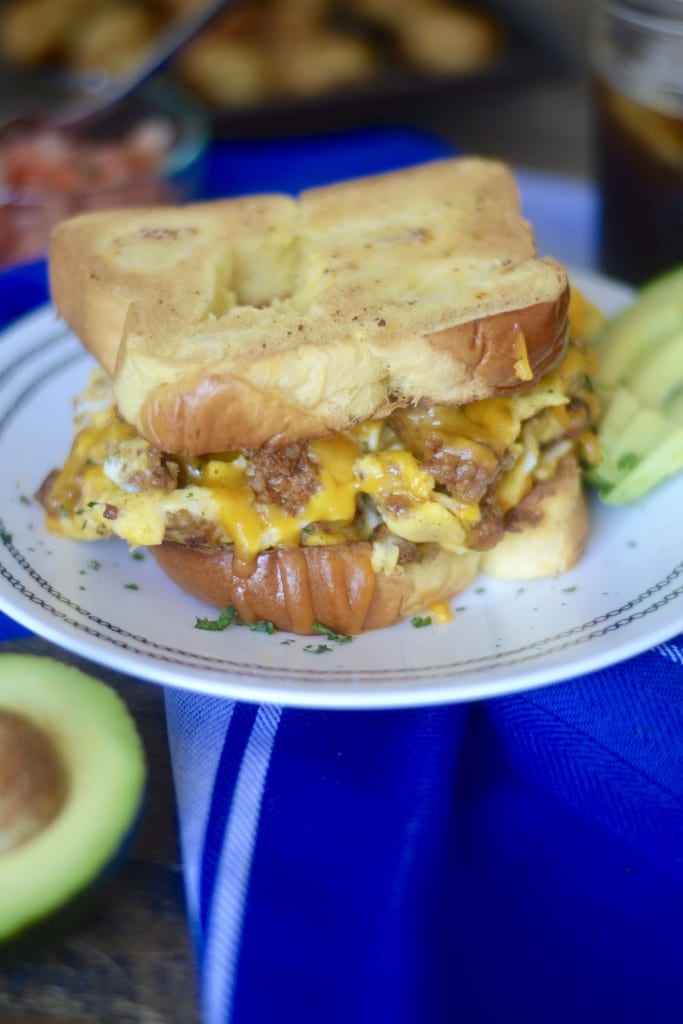 I am like Leslie Knope when it comes to breakfast. Certain days, especially if there was drinking the night before, I can be a total Ron Swanson. "Give me all the eggs and bacon." Why would anybody eat anything besides breakfast food? So many choices.
Mike used to work for a church band. Naturally that day of work would fall on a Sunday. When he coached football and baseball and was still doing church band, last year he was seriously working every single day of the week. I know they say distance makes the heart grow fonder, but come on already! As much as Mike loved the community and playing music with the band, he does have to admit it is nice to be home on Sundays.
Until I start giving him his daily itinerary of what we have to do and what more specifically he was to get done. Cough, the lawn, cough!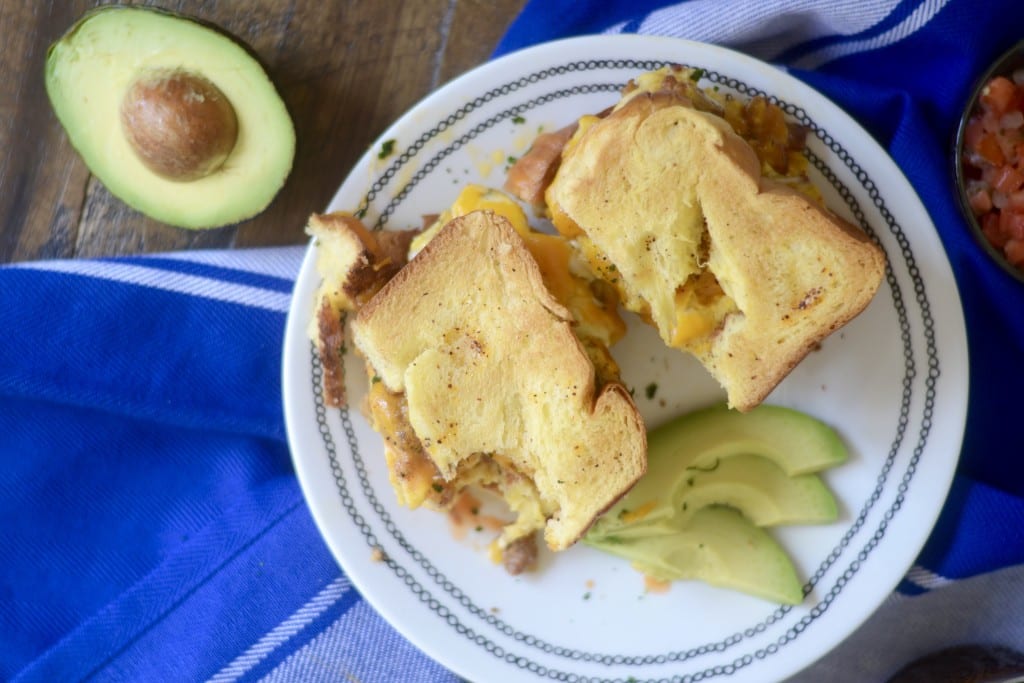 Don't feel bad for him. Don't you fellow men commiserate with him. Ok? He lives a charmed life. Even though I am sure he would tell you otherwise. With him home, this allows me to cook a big breakfast every Sunday. It can be just classic scrambled eggs with homefries or biscuits and gravy. I sometimes even do cinnamon rolls from scratch. But, get ready for this one people, Mike often complains that he just doesn't like "sweets" for breakfast.
GASP!
Hubba-whaaaa?!?!?
Normal people would kill for homemade cinnamon rolls. Anyway, because of that comment, I normally stick to savory egg and meat dishes.
These!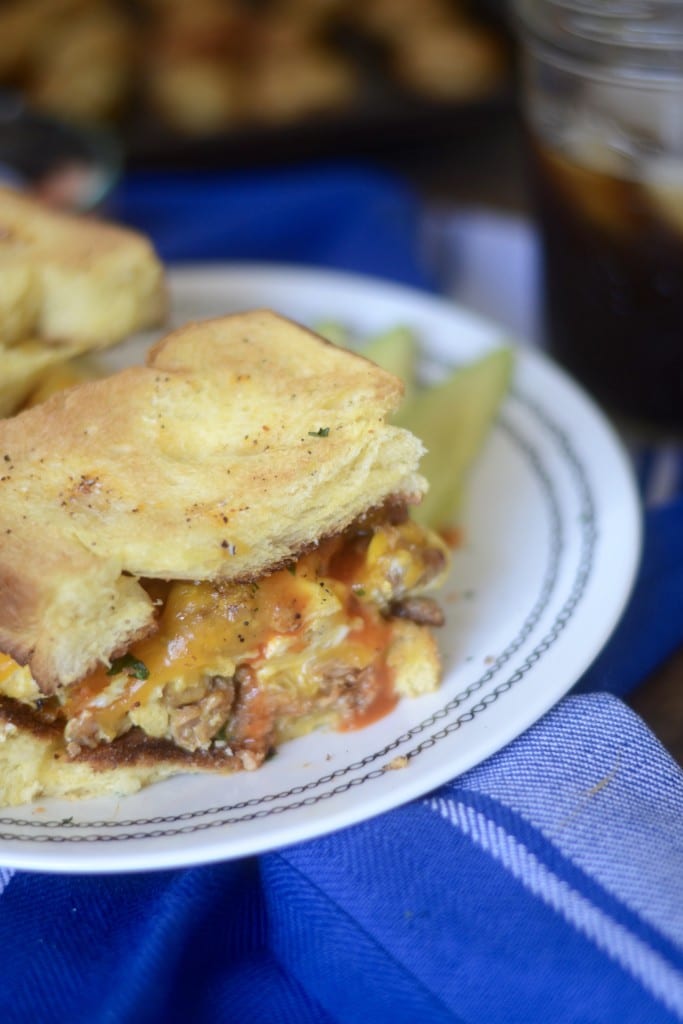 These sandwiches made appearances in our house for breakfast and then again for dinner! Because, like I said, who cares that it is called breakfast. Have it whenever! It is that good. Plus, I am not kidding you when I say this recipe is the easiest thing in the world! It is more about the ingredients. Buy good ground chorizo and a good loaf of French brioche, the rest if just scrambling eggs and melting cheese.
I am fairly confident that even Mike could make these. I mean, he has no excuse now. He is off on Sundays after all.
Related posts: