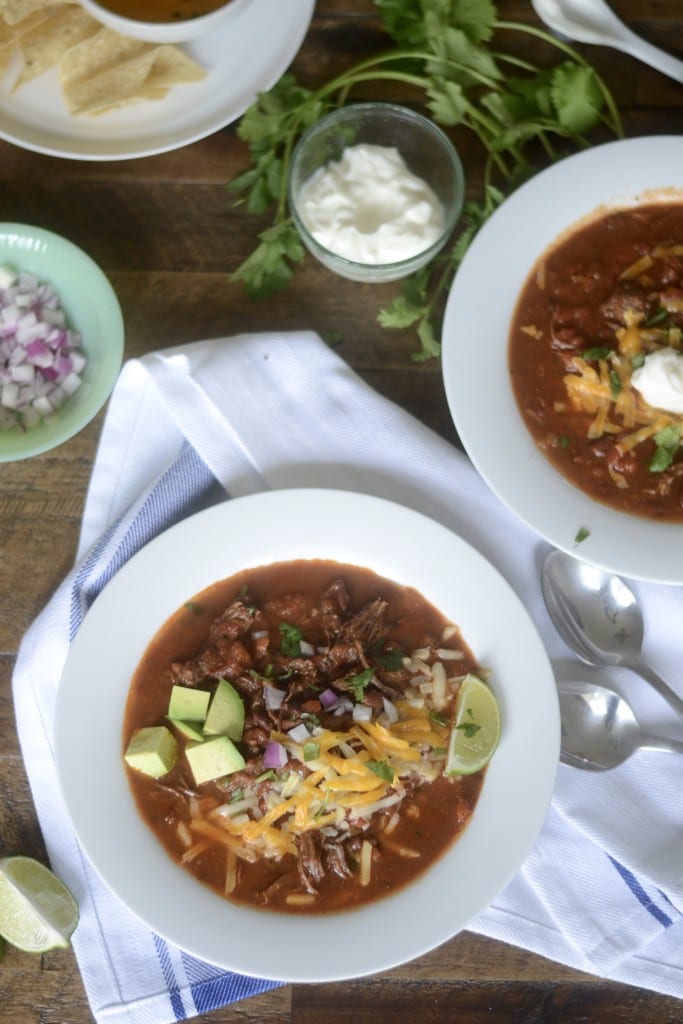 Happy Taco Tuesday! Meh. Yeah, I love tacos, like, a lot, but I am kind of sick of them. GASP! I just need a little switch up from our usual carnitas tacos. You are shaking your heads right now and totally thinking I am crazy. That's ok. It isn't a surprise. I am crazy.
This isn't like your normal chili though. (Said every food blogger ever plugging his/her new chili recipe).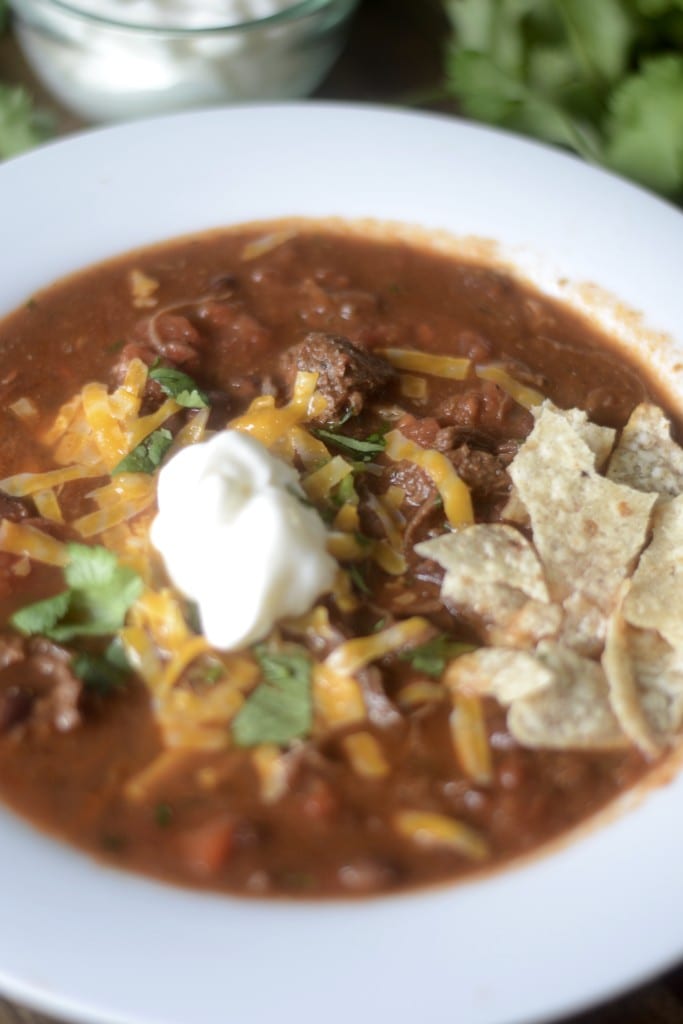 This chili seriously tastes like that beautiful, smoky, citrus, garlic laden piece of meat. I like to call this the meat-lover's chili. It is just like a big pot of shredded steak. You cannot go wrong with that. So, yes, this can replace your taco Tuesday menu. Throw some guac, cheese, and tortilla chips on top and you won't miss a thing. Trust me.
Recipe talk out of the way.
Can we talk about how the world just like stops spinning when a football game is on? Mike tells me he is no longer supporting the Chicago Bears. I was kind of skeptical because I have heard this before except about a different team, the Chicago Cubs. See, I am a Chicago White Sox fan and we just suck all the time so I have nothing to worry about. But, earlier in the day on Sunday Mike was all, "The Bears suck blah blah blah."
Then, bum, bum, bum, buuuummmm, duhn, duhn, duhn, duhn…. (that's the NFL Sunday theme song btw). I peep into the family room and the game is on, Mike is sprawled out on the couch, feet propped up on a pillow lecturing me about how he just wants a moment in the day to watch the game. Uhhhhh, hubba-whaaaa?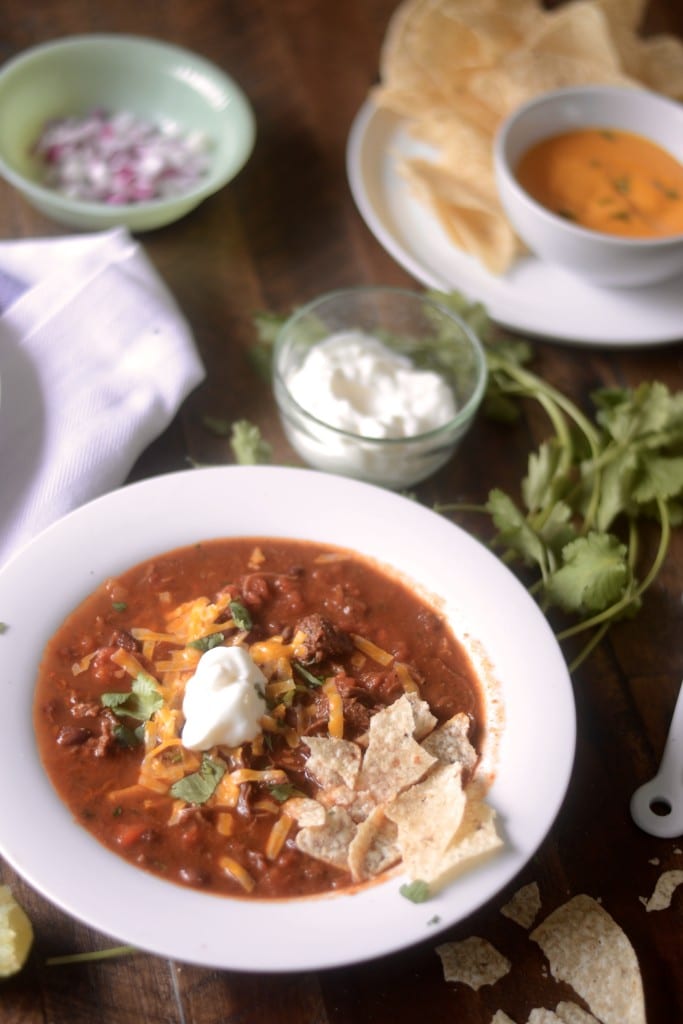 Aren't you the same man that not but three hours ago told me "the Bears suck."
Cue the next lecture which includes, work hours, yard work, and all the stuff I just did around the house.
Ummm yeah. Football season is not that awesome. Awesome food (eh hem, like this chili) but not that awesome for the significant others that just want their husbands to hang some dang shelves on the wall of the home they have lived in for over three months now.
End of rant.
Related posts: