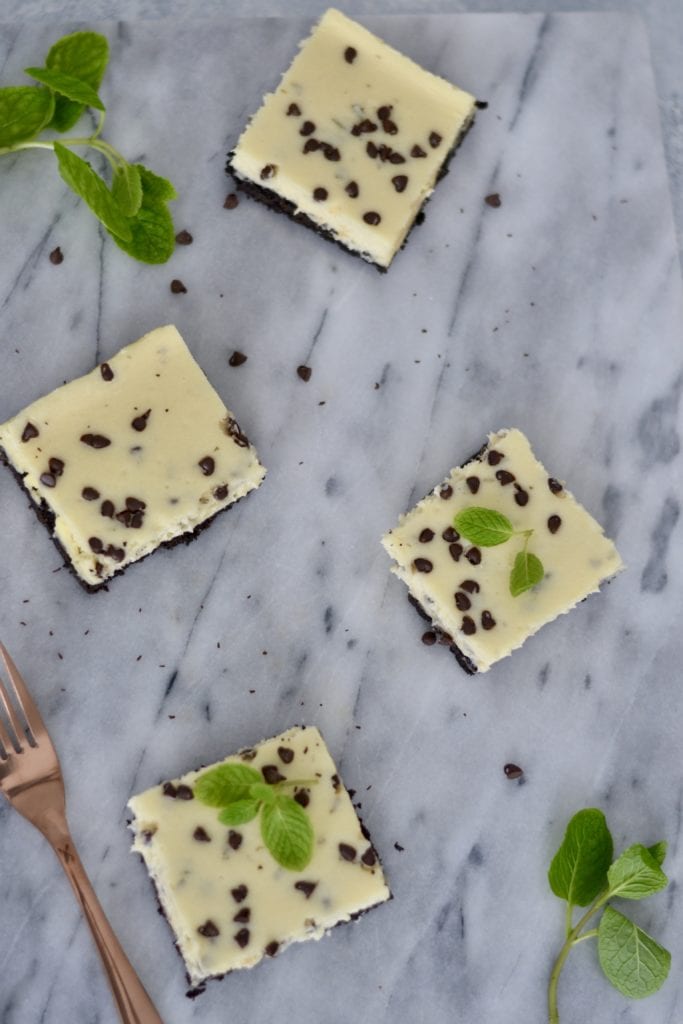 It's that time of year… Where we eat our weight in cookies and sugar. It's ok. It is just one time a year, right? My son is basically living the Buddy the Elf diet, sugar based. Cupcakes for breakfast. A cookie with lunch. M&M's for a post nap pick me up. Two cookies after dinner. A fruit snack right before bedtime. Yeah, I should probably be brushing his teeth more than twice a day.
It is kind of like Halloween. Andy goes trick-or-treating. He eats candy for snacks for two days after. He then forgets about the candy and I try to toss it but Mike stops me. For the next month, I will be finding candy wrappers in Mike's pockets while doing laundry.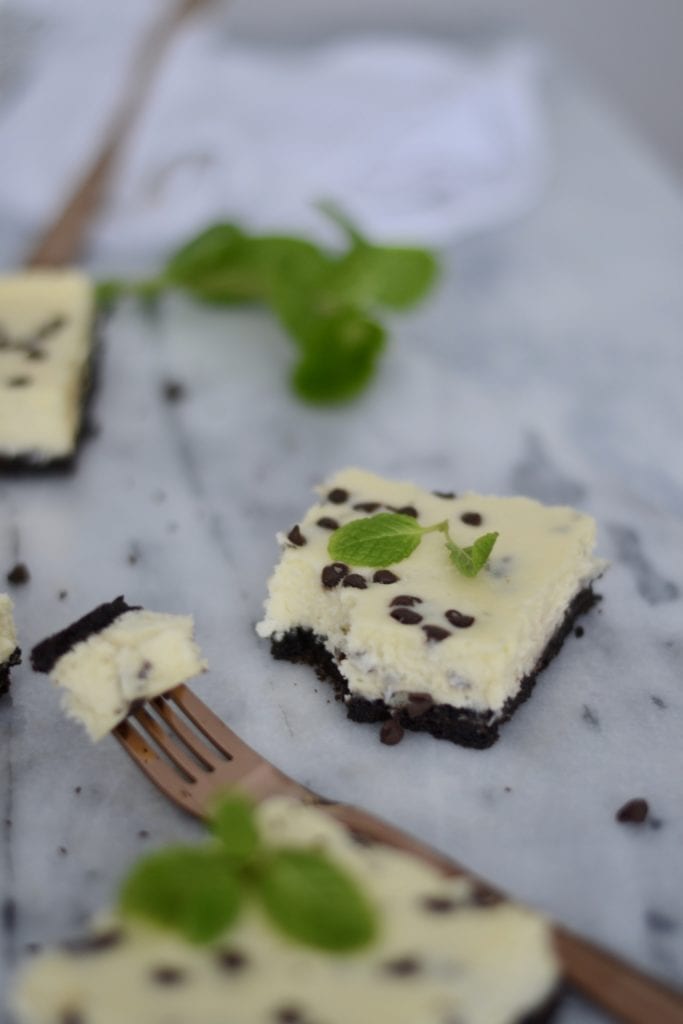 The problem with Christmas baking is that all my baked goods are lined up on the dining room table. It is a logical place to cool cookies and set up multiple wire racks because it is a loooong table. I would start moving them to the garage but after a mouse scare and below zero temps…ugh, I will take the random theft of a cookie by a sticky handed child.
I made these amazing cheesecake bars for my wonderful neighbors and Mike's co-workers. The good thing about cheesecake bars is they are stored in the fridge. Ha! Can't get your hands on these, Andy!
The bad thing is that when bars go missing out of the stash I saved and didn't give as a gift, I have nobody to blame but myself. Womp, womp.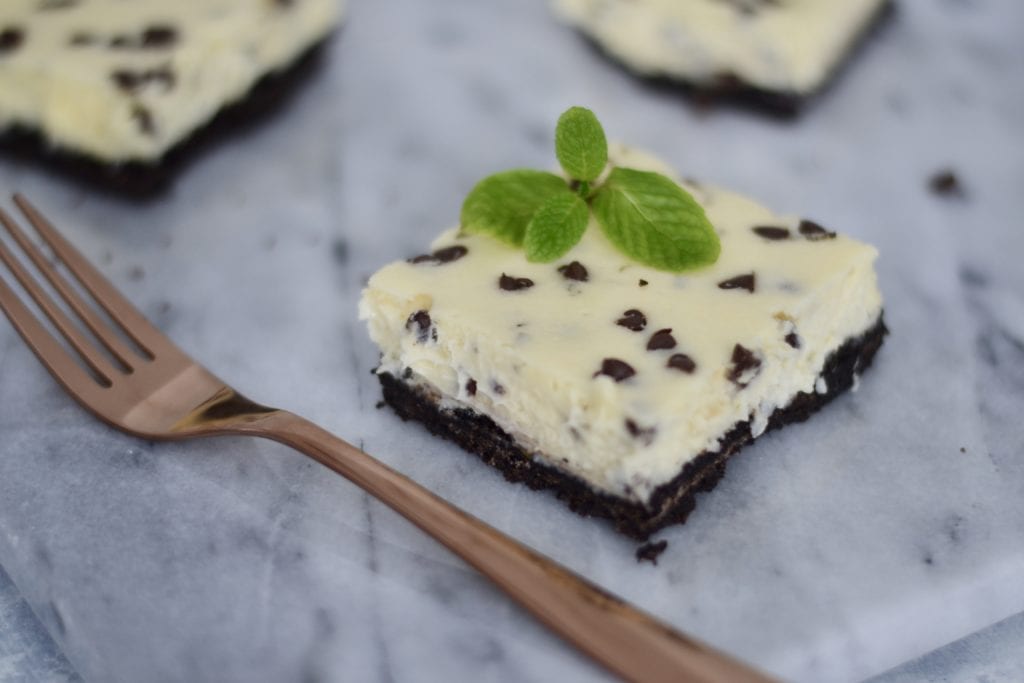 This is about as pepperminty as I get guys. I like the sweet, subtly flavor from the fresh mint as opposed to the clear-your-sinuses punch of candy canes. I think this pair goes together really swimmingly! In fact, this isn't the first time I have done the whole fresh mint and chocolate thing. These cookies are always a huge hit this time of year.
If you are still looking for cookies to make and exchange with neighbors, first off, make these, theeeeennnn secondly, come back tomorrow for a big round up of COOKIES!
Related posts: