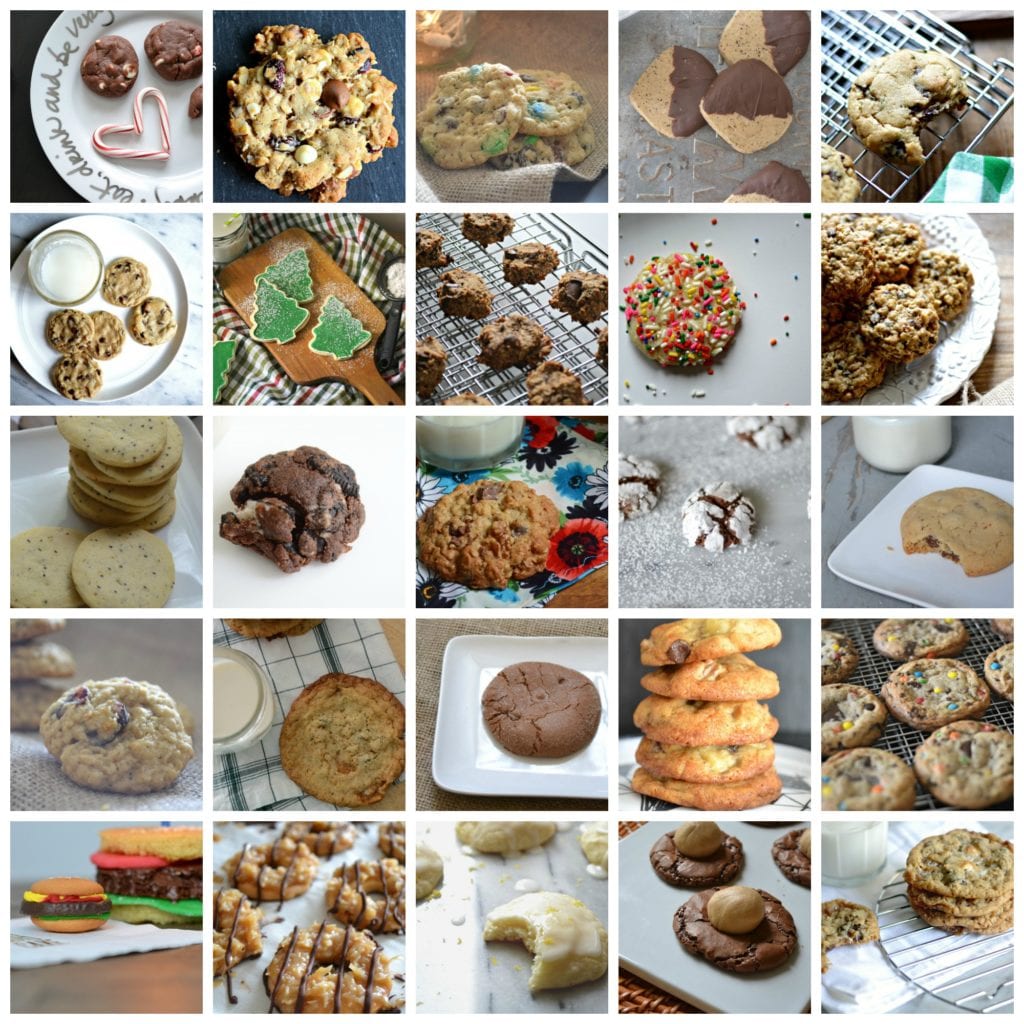 Like I said yesterday, my dining room table is lined with wire racks and cookies. I just keep baking. It is like a hormonal shift in women once the holiday season arises. The smell of pumpkin spice is overtaken by peppermint mocha and we all just turn into frenzied wrapping paper and baking fiends! You just have to bake something or it isn't really the holidays.
To fill your baking seasonal fix, I give you the following round up.
I also apologize if this sends you into a stressful tailspin because you feel like there isn't enough time to bake all these awesome things.
Sorry.
Chocolate Coffee Crinkle Cookies
Brown Butter Chocolate Chip M&M Cookies
The Best Cut Out Sugar Cookies
Chocolate Chip Rice Krispy Treat Cookies
Cocoa Nib Walnut Oatmeal Cookies
Fresh Mint Dark Chocolate Cookies
Copycat Whole Foods Jumble Nut Cookies 
5 Ingredient Vegan and Gluten Free Cookies
chocolate Peanut Butter Nutella Oreo Cookies
Salted Dark Chocolate and Honey Biscotti
Cornflake Chocolate Chip Marshmallow Cookies
Walnut Chocolate Chunk Oatmeal Cookies
Chocolate Dipped Espresso Sugar Cookies
Orange and Dark Chocolate Biscotti
Copycat Girl Scout Samoa Cookies
Cranberry Apple Oatmeal Cookies
Gluten Free Nutella Chip Cookies
Brown Butter Chocolate Chip Cookies
Chocolate Peanut Butter Ball Cookies
White Chocolate Peppermint Chocolate Cookies
Dark Chocolate Cayenne Cookies
Related posts: