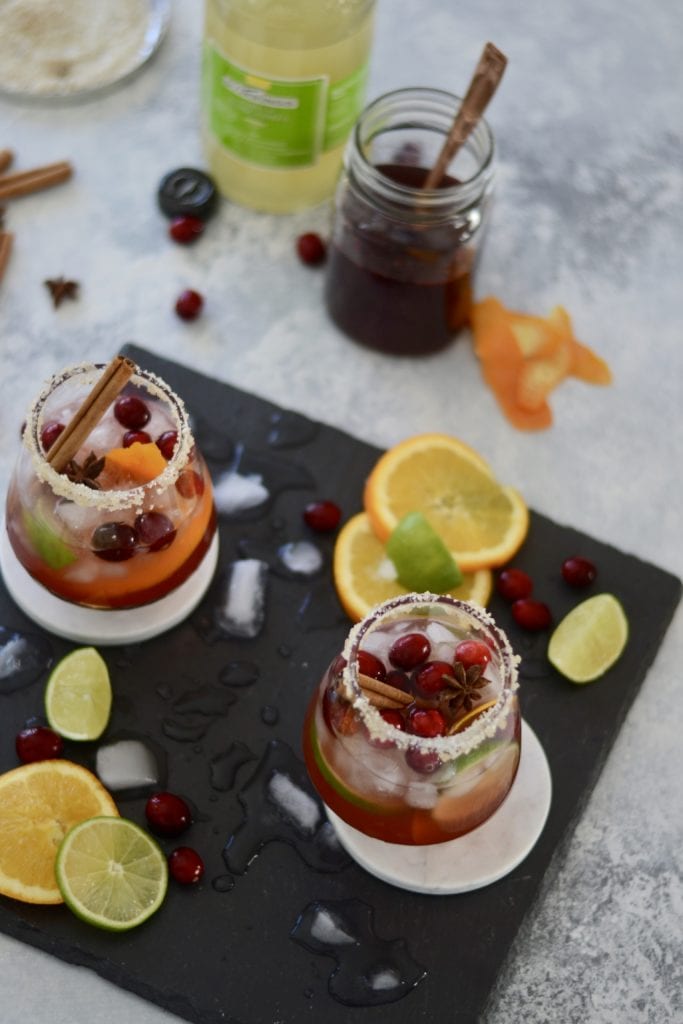 Just when you thought all your caloric intake for the year had reached its max, here comes New Year's Eve to put the final nail in your 2016. I guess those resolutions are going to be pretty long this year. Oh well.
If you asked me, "Would you rather spend calories on cookies or an alcoholic beverage?" I would jump off a cliff rather than answer.
Just kidding.
I have just enough willpower to skip dessert if wine or beer is involved. While I was pregnant with Jack, all I wanted was a margarita. Making it through the whole summer without a margarita was not fun. Manageable, but not fun. Then once he was born, December, margarita season is over. Or is it?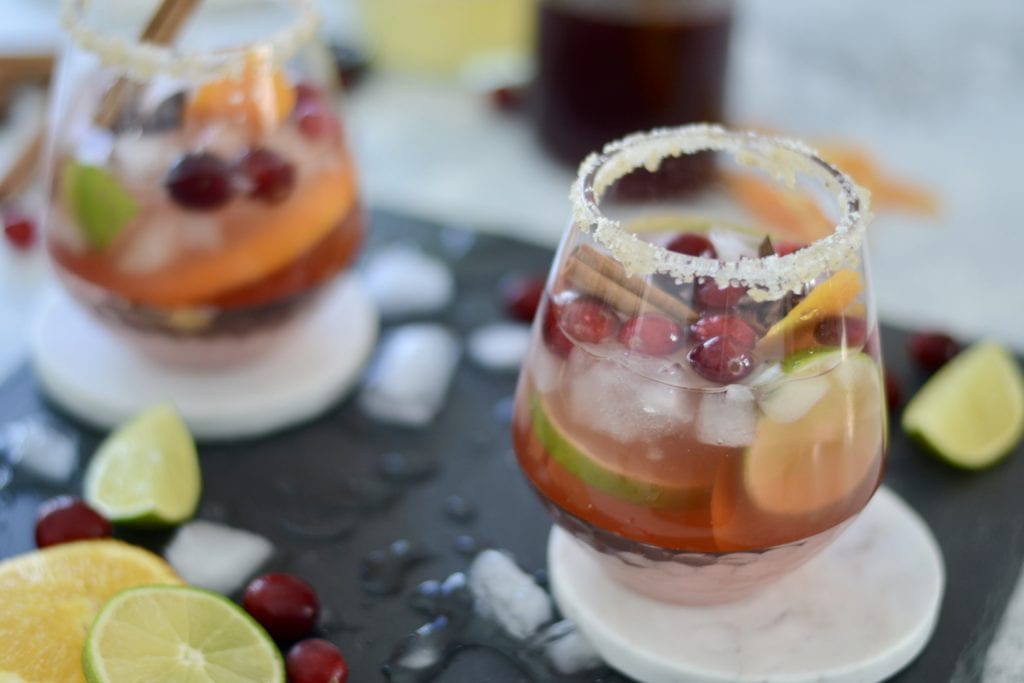 And another question: is cranberry season over too?
Maybe something I should have thought about before planning my New Year's Eve cocktail post.
Alas, another New Year's Eve on the couch with cheese and some classy drinks. Here I come. I will be delving into the freshest soft cheeses and drinking these margaritas all night long because I can. Past pregnant me is getting her fix now thanks to present me. That was confusing.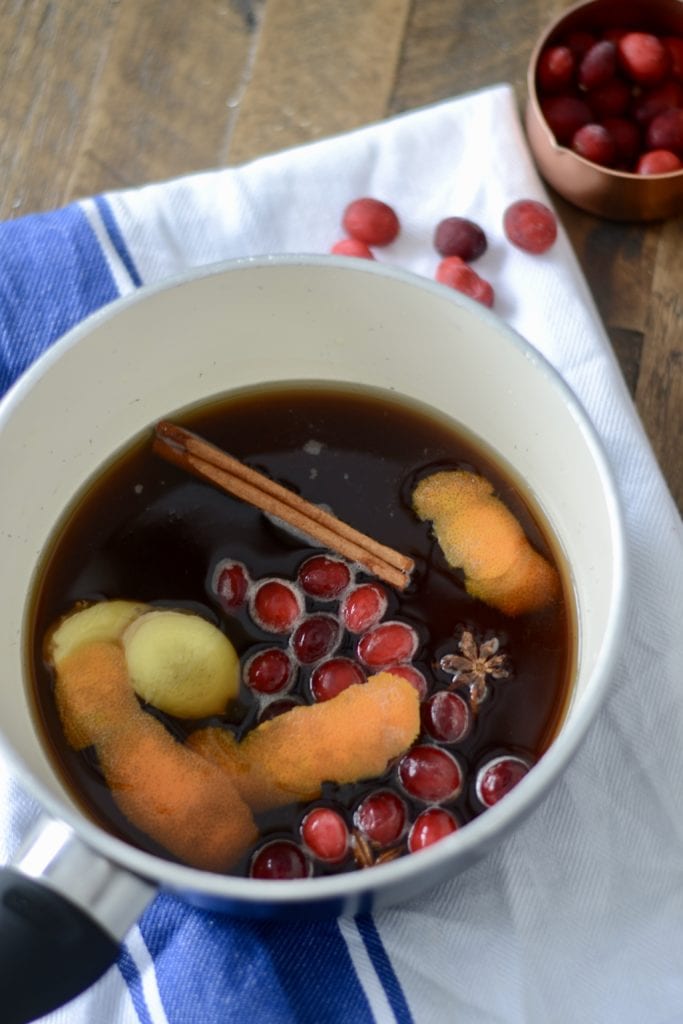 Ok, a few things about the recipe.
First off, make the simple syrup ahead of time. It needs time to cool. The brown sugar really adds to the warm, spiciness of this margarita. You can add it to margaritas or champagne or even some sparkling water. It ends up being the prettiest deep red color. If you don't have margarita mix, what's wrong with you? Kidding! You can skip it and just add in some lime juice instead.
Just because you will be sitting on the couch in your sweats, doesn't mean you can't drink a fancy drink.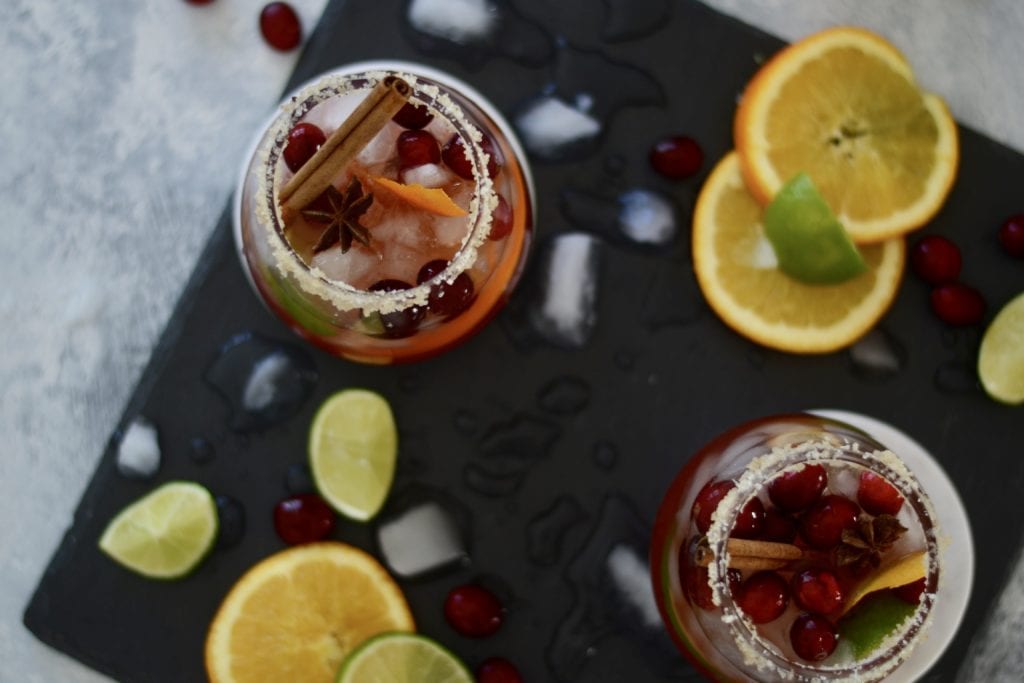 Today, drinks. Tomorrow, snacks.
The next day…. Oh baby!  Let's just say we will all need to go on diets after one bite of that recipe.
Good thing January is right around the corner!
Related posts: