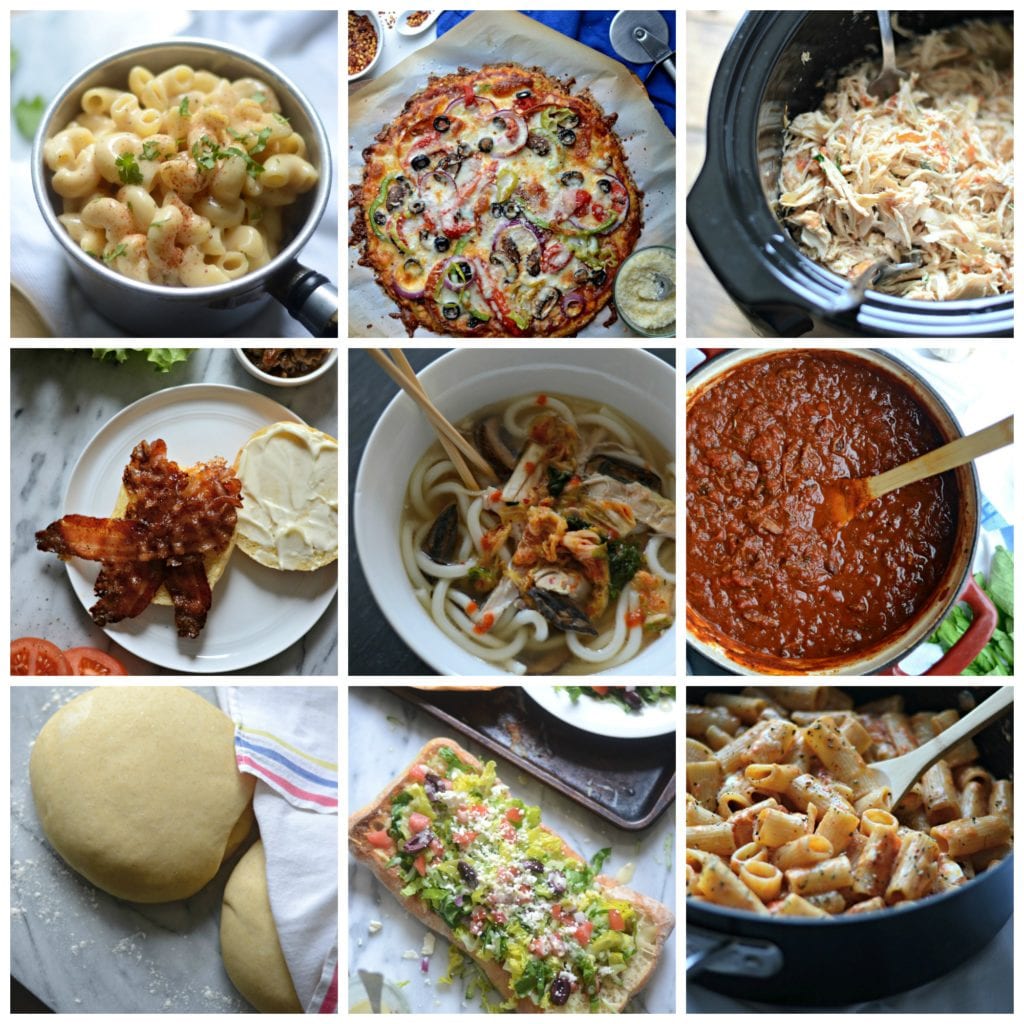 Ah, yes. What a better way to nurse your hangover than by drowning out the world with another blog on the internet. Turn down the brightness on your phone at least.
When looking back on the top ten posts from this past year, I was very surprised by number one. I will let you get there on your own. I was also super psyched that most of the recipes are carb related. And for that, I could not be happier. Turns out we are all more alike than I thought!
Like I said yesterday, don't come here for smoothies and salads. Check out these blogs if you want something like that. They handle the health food, I handle the pizza and bread and pastaaaa!
Here we go!
10. Candied Bacon & Caramelized Onion BLT
9. Korean Chicken Noodle Soup (First time I tried kimchi. I looooved it!)
8. Greek Salad Cheesy Garlic Bread
Doing a month of pizza for my birthday was the best dang idea EVER!
5. Stovetop Chipotle Mac and Cheese
4. 4 Ingredient Pico de Gallo Slow Cooker Chicken for Tacos
Interesting that a 4 ingredient recipe worked out for number 4. Kismet!
3. One Pot Garlic Tomato Butter Rigatoni with Burrata
2. Best Dang Short Rib Bolognese
DRUMROLL PLEASE!?!?!?!
1. Super Cheesy Cauliflower Pizza Crust
What? Right?
Who knew. You guys love carbs and pizza but every now and then need a healthy alternative. I am ok with that.
Thank you all for clicking, reading, double-tap-hearting, and following me on all different forms of social media. Here is to a happy and healthy new year for each and every one of us!
Related posts: