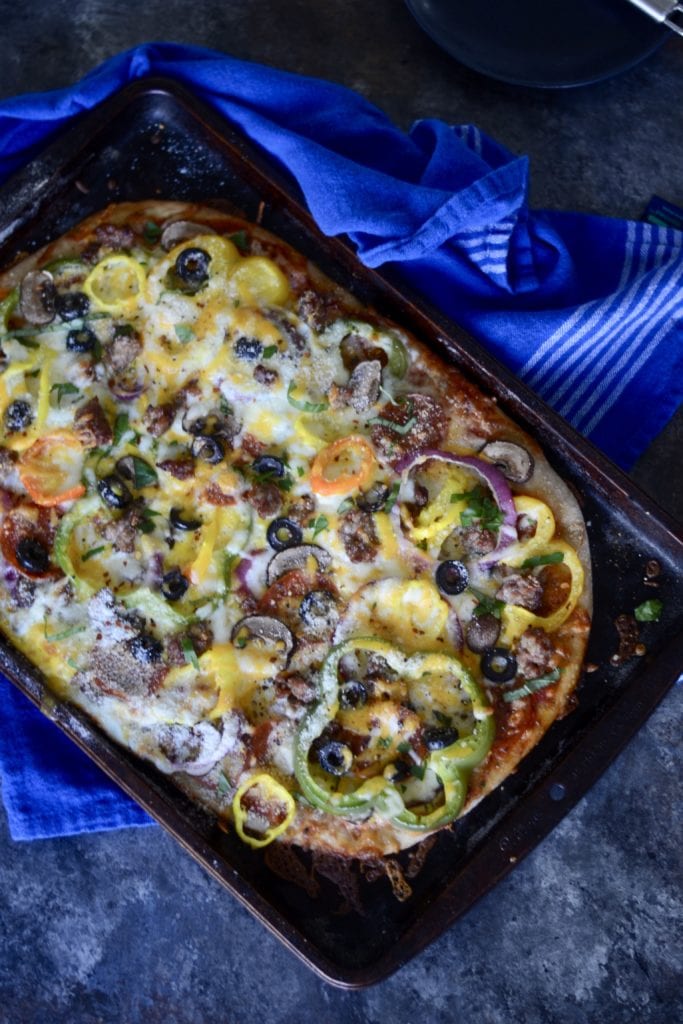 Happy 2017!!! How is it treating you so far? I am feeling on top of my game. I know this feeling won't last much past this month, but I am enjoying it while it lasts. In case you didn't know, my husband, Mike, is a teacher. He has been on break the week before Christmas up until today. While he was off from his full-time job, I got to focus on my part-time passion gig. The blog!!! Yay! I got to cook and clean up after my messy self from breakfast until nap time and then I got to write during nap time. It was glorious.
I made this pizza on day one of Mike's break. We were able to eat it quickly before/during/after dealing with breakfast for the picky brothers. A slice here and there lasted for the two weeks.
While I was working, I had a little time to think about parenting and work life balance. It is amazing what a little quiet time and a slice of pizza can do for you!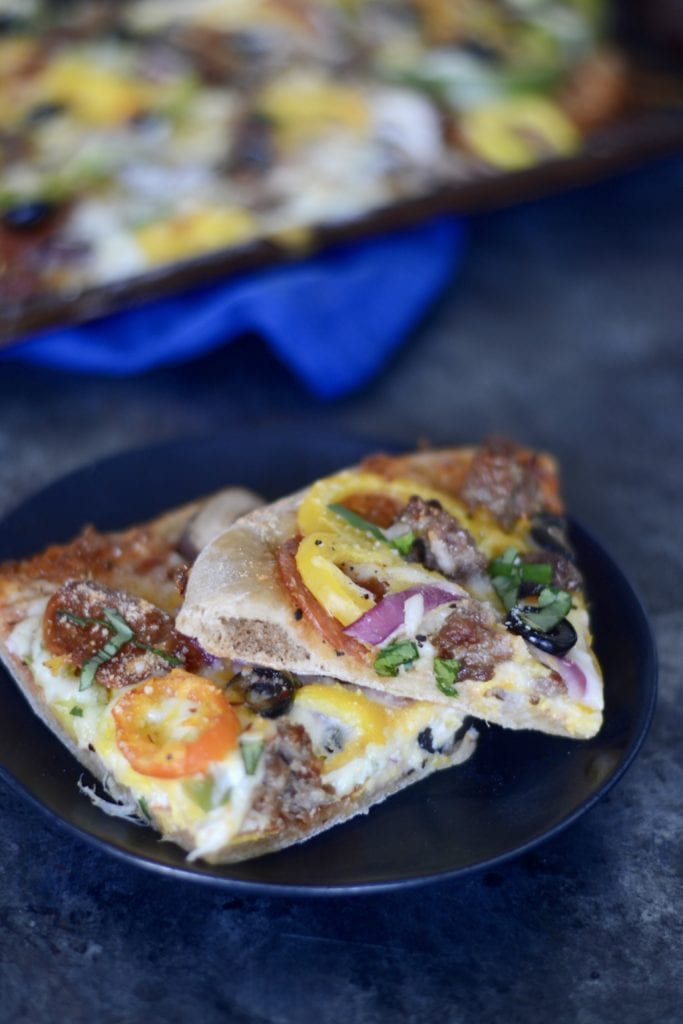 Being a parent is hard friggen work. Nobody can argue that. Even though part of my stay at home mom self envies the socialization with other adults that Mike gets during the day, I wouldn't trade my sweatpants work attire in for that. Sometimes, when Mike gets home from a long day with high school students and a bumper to bumper drive, all he wants is a moment to himself. I like to think most days I give him that moment to unwind and change out of work clothes.
As for those days when he walks into the dinnertime chaos and I shove a child at him and tell him to take him away, yeah, sorry!
Who am I kidding? That is actually most weekdays.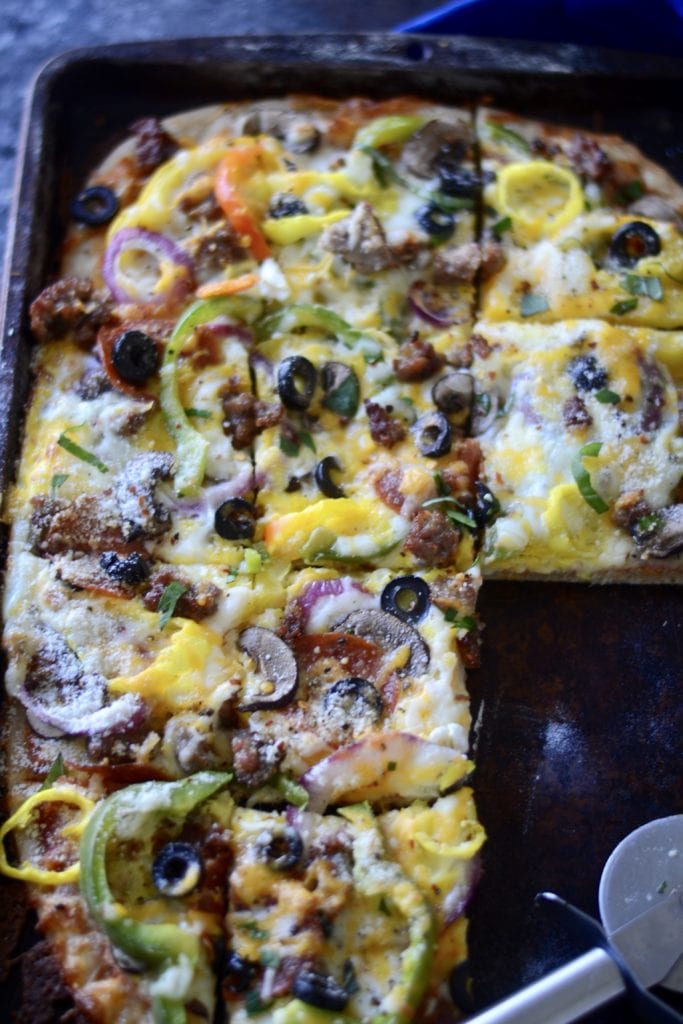 I am saying that even though staying at home with two little toddlers is a huge reward, it is also super challenging. We are lucky we can afford this life we lead. I also came to see the other side a little clearer. Granted, my job was up in the kitchen and dining room. It was hard after just finishing washing dishes and cleaning up the shoot are, jumping back into an argument between little headstrong kiddos because Mike was a little fed up with their no share attitudes.
Part of me wanted to be like, "Why can't you just handle it, Mike?" Another part of me wanted to be like, God, can't I get a moment here. And another part felt guilty for avoiding my family all morning to get work done.
Not only was this week good at helping me to see how working parents feel most days, it was also good because I felt reinvigorated. I feel good about my partnership with Mike heading into the remainder of the school year and I feel good about my blog.
As much as it sucks to see Mike go back to work, I am kind of just wanting a return to the regular day-to-day to see if I can keep up this can do attitude.
Also, I am really looking forward to not having to watch ESPN during nap time. I miss my housewives!
Related posts: