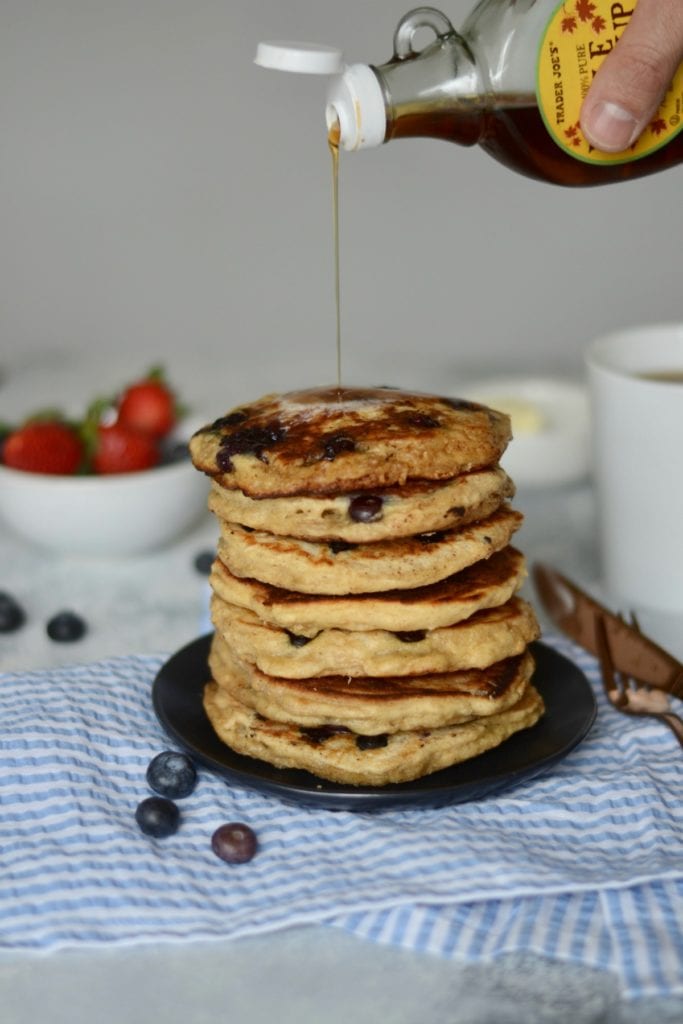 You guys, I'm doing it! Remember back on that Dutch baby post, how I said I was going to cook more this year? No? Do you even read these words I type? Have you already stopped reading and just scrolled right to the recipe? WAIT! Come back!
This is a story of triumph and sticking to my resolutions.
I made homemade overnight oat pancakes. I cannot do the whole overnight oats trend. Me plus oatmeal equals blech! I think it is a texture thing. I figured out a way around the whole texture thing though. Turn the oats/oatmeal into pancakes. Big, hearty, and nutritious (ish) pancakes.
You know what is even better about this recipe? The fact that my kids actually eat them! They eat them up. Jack especially. Plus, these are way cheaper to make than any store-bought version.
I tuck the gremlins into bed. Let them moan and complain about being in bed for like, oh, about 20 minutes. Then, I creep into the kitchen and prepare the batter. Toss it in the fridge and then, good night, Mama!
Wake up and get to cooking fresh pancakes.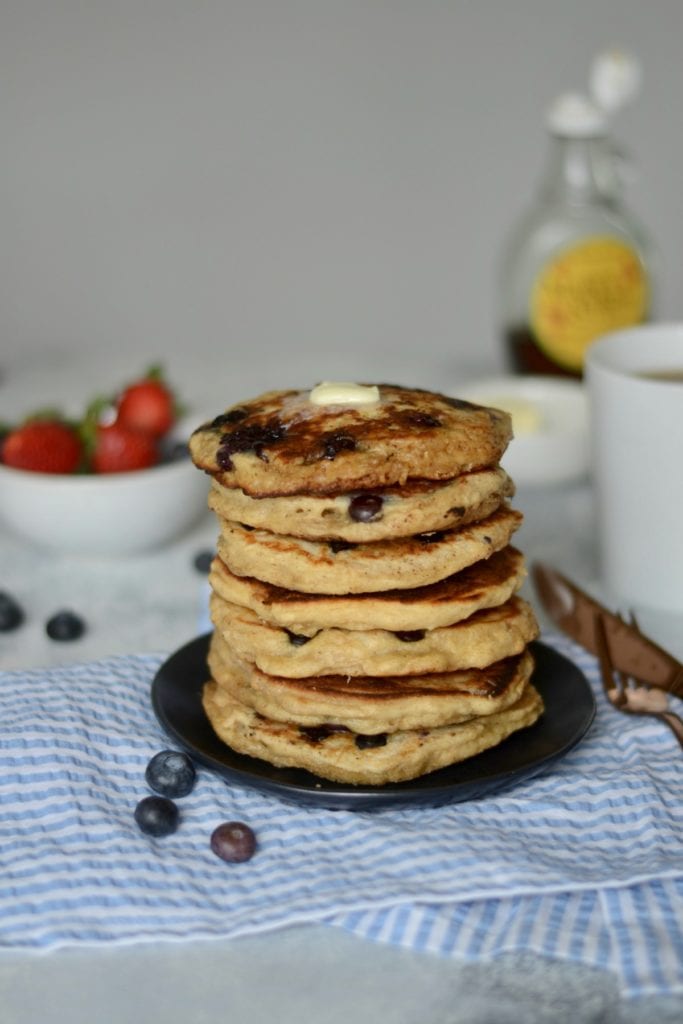 In moments like this, I feel like I am a SUPER MOM! It is a fleeting feeling, naturally.
It lasts only until at lunch time, when I finally get around to cleaning breakfast debris off Jack's highchair and I find half a pancake lodged in the space between the legs and the seat. You crafty evil child genius! Totally thought you ate the whole thing…and I may or may not have rewarded both you and your brother with a mid-morning Nilla-Wafer to congratulate the breakfast win for mom.
Hey, half of an oat based pancake still totally counts in my book.
FYI I froze all the pancakes. I placed them into sealable, gallon sized plastic bags. Four to a bag. I put them flat in the freezer. Weekday breakfasts are a breeze now. I just take one out. Pop it on a plate. Zap it in the microwave for 60 seconds. Done! You don't even need butter or syrup because of the blueberries!
Related posts: