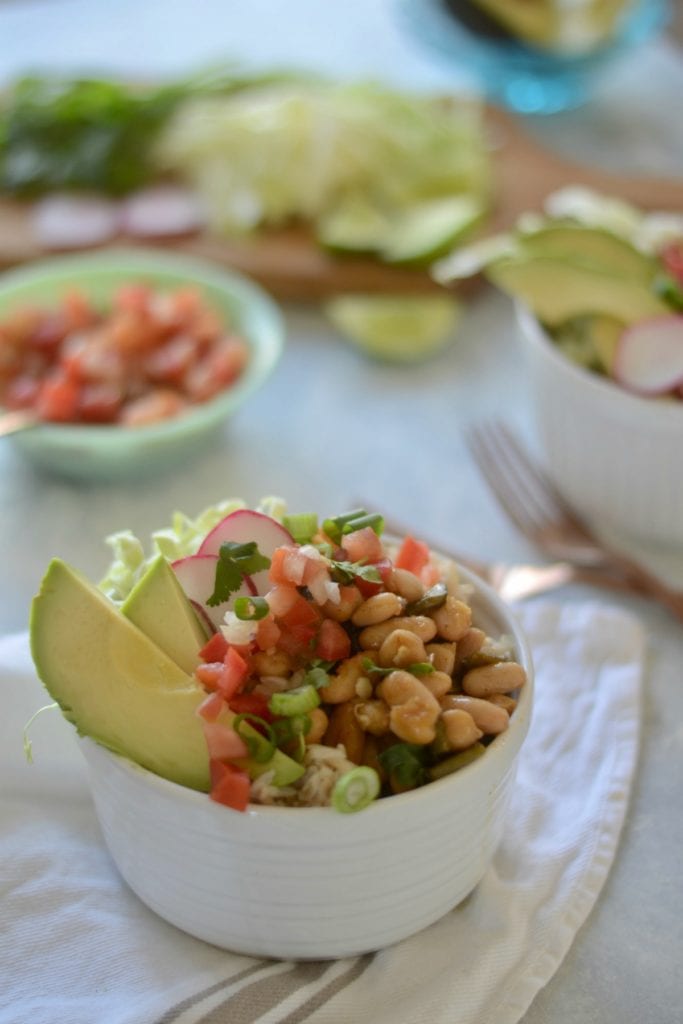 You guys! What happened to me? I used to be cool. Ok, wait. I was never cool. You are talking to the person with the most keychains attached to her backpack in middle school, most of which were Keroppi, NOT Hello Kitty. The girl, who in high school, had Halloween costumes too abstract for people's small minds to grasp (Ok, that's a reach). This one though! The girl who in college had dark rimmed plastic frames before they were everywhere!?!?!? Trendsetter much?
Alright, maybe not cool per se.
I was definitely cooler than I am currently.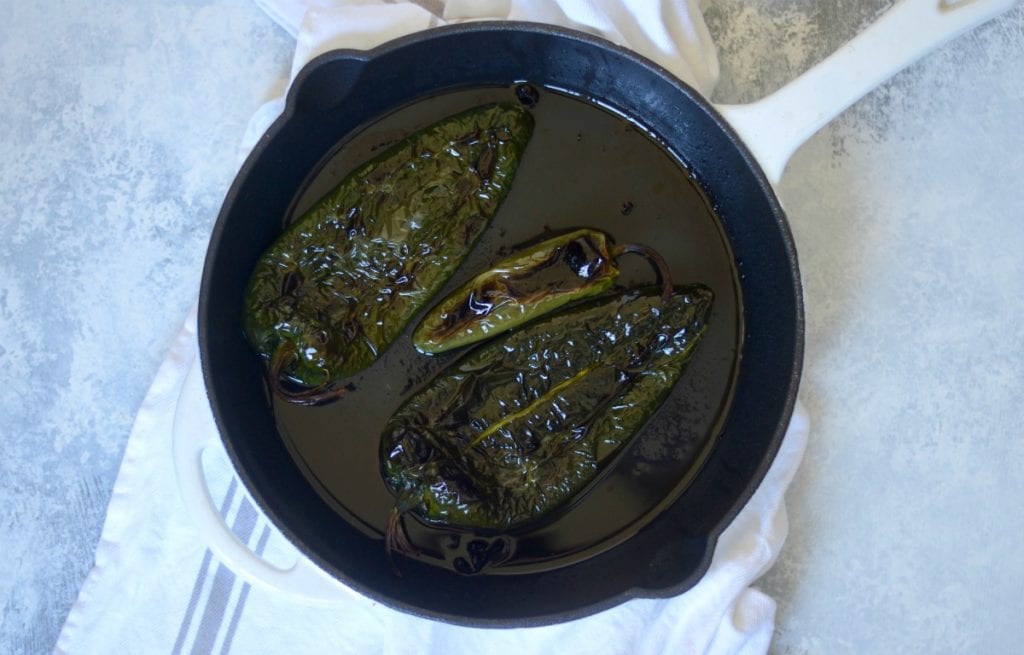 Now I wear Mom jeans. They may be skinny, but make no qualms about it, these jeans do nothing for my saggy booty. I go to sleep at 10:30pm when I stay up LATE! Then, I still feel tired the next day.
If I don't wake up before my children, aka before 7am, I feel like I have already wasted the day. College me napped two times a day and went to bed at 3am. Not that that is cool or anything; it just goes to show I maybe had more spunk back then. Now I am lucky if I feel alive without any caffeine interference.
Two nights ago I stayed up until 10:30pm making cinnamon rolls from scratch and a homemade stout simple syrup (Recipe coming soon, BTW). Not too complicated. Not too late. Or so I thought!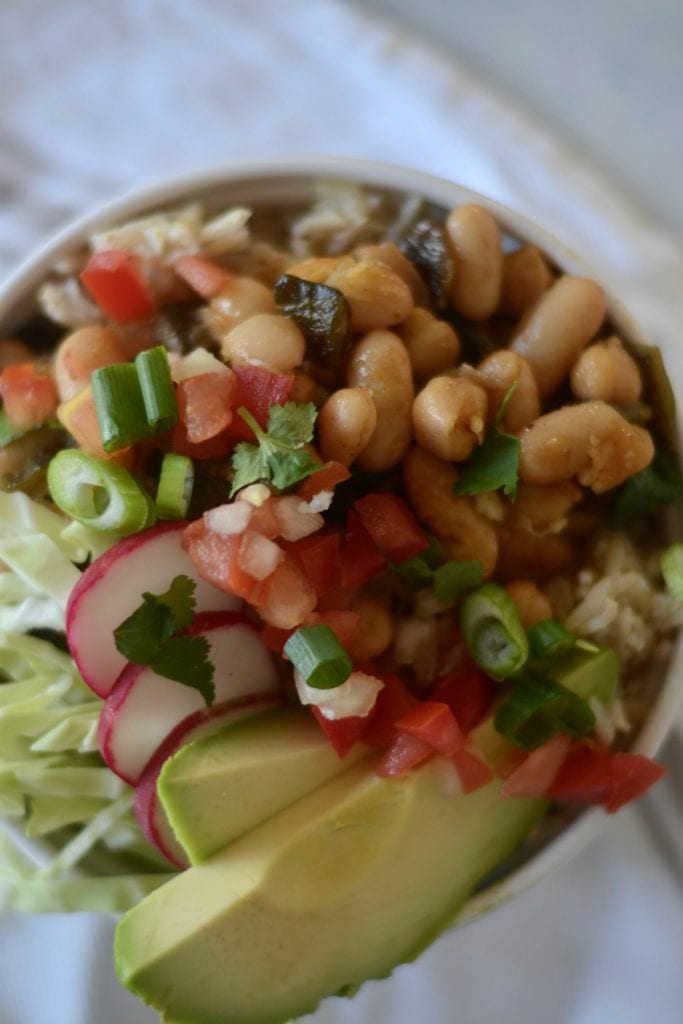 I sat down at 8pm the next day to start writing my blog post and I could seriously feel my eyelids drooping. What the what? Really Stef? This is just pathetic. I think this is karma for all those years I used to make fun of Mike for falling asleep on the couch mid-movie or Netflix binge. Dang!
This theory that I need more caffeine has got to be at fault. Maybe I need more water and vegetables and a stricter vitamin regiment. Yep!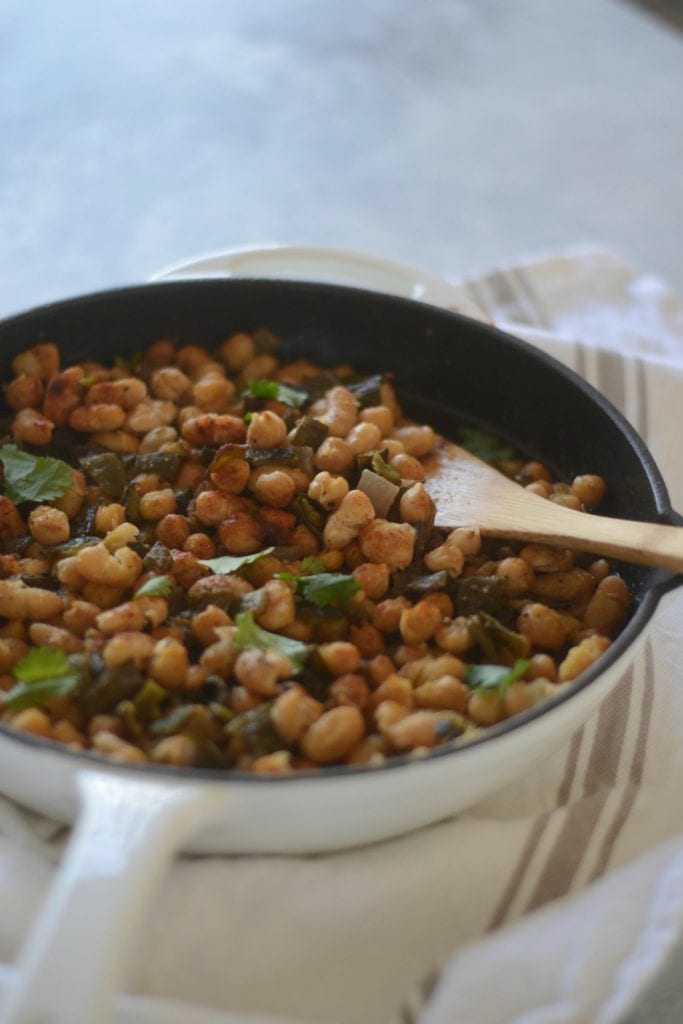 Let's try that. Beans are vegetables! After this recipe, I have a lot of beans!
OK, this has got to do the trick. I have got to turn things around. I at least would like to be able to stay awake and functioning longer than my children.
Braised Poblano Chick Pea Burrito Bowls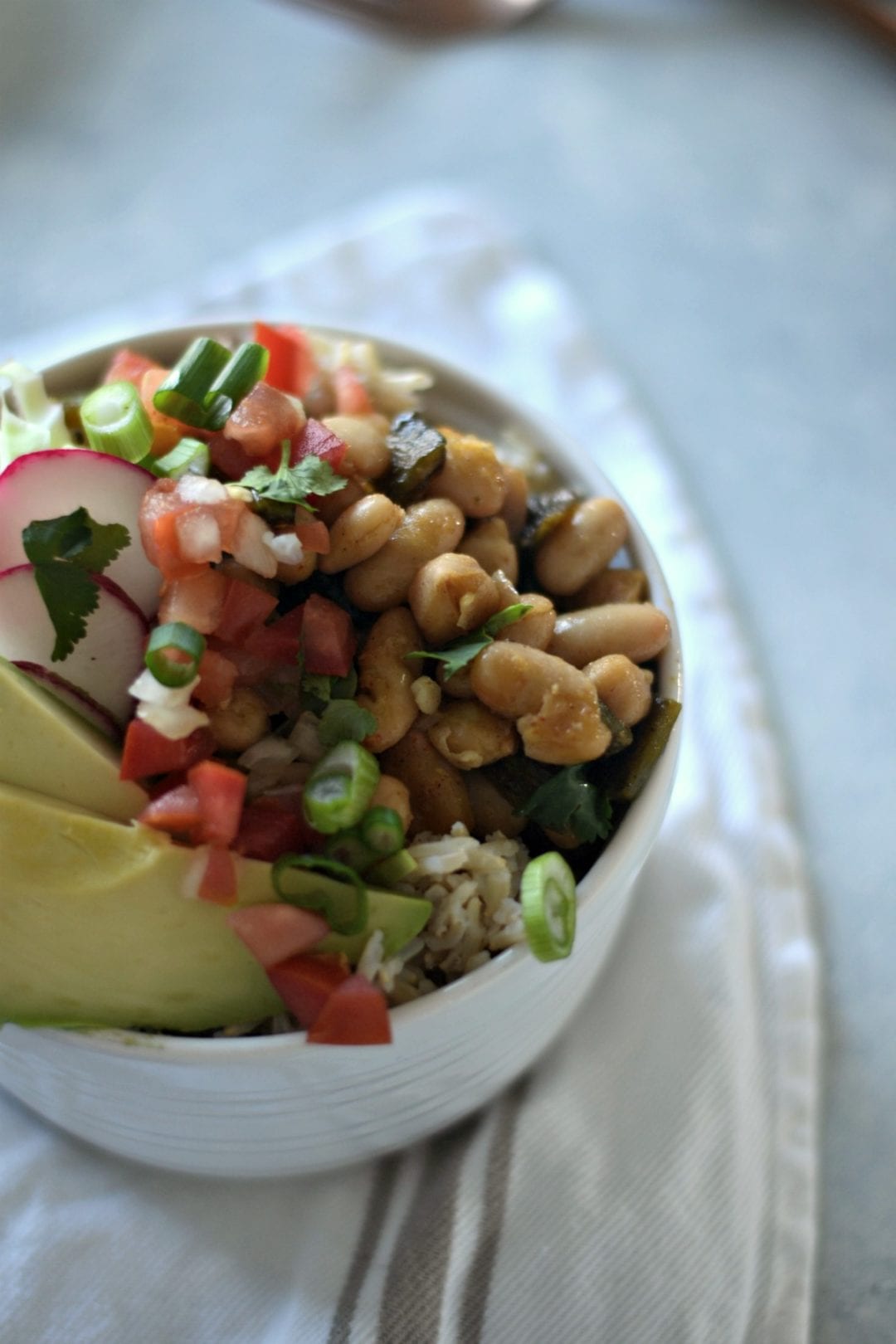 Tender, spicy, and hearty beans mixed with poblano peppers on top of fluffy brown rice with all the fixings!
Yields: 4 Bowls
2 Poblano Peppers
1 Jalapeno Pepper
1/3 Red Onion, diced
2, 15 Ounce Cans Chick Peas (or Cannellini Beans), drained, rinsed, and patted dry
3/4 Cups Olive Oil plus 1 tablespoon
1 Teaspoon Dried Cumin
1 Teaspoon Smoked Paprika
Salt and Freshly Ground Black Pepper
Pinch of Crushed Red Pepper Flakes
3-4 Cups Cooked Brown Rice
Avocado
Pico de Gallo
Fresh Green Cabbage, thinly sliced
Sliced Radish
Fresh Chopped Cilantro
To roast the peppers, either place them over an open flame directly on the stovetop until the skin is all charred or place under the broiler in a cast iron skillet with a dash of olive oil until the skin is charred. Once charred, place the peppers in a plastic bag. Seal. The steam will help to remove the skin. Let sit for 5-10 minutes.
After 5-10 minutes, use a paper towel to rub off the charred skin, Remove seeds and stem Dice all the peppers.
In the same pan used to char the peppers, add more olive oil. Heat over medium. Add onions and cook until translucent.
Preheat oven to 375 degrees f.
Remove pan from heat. Add in peppers, beans, and olive oil.
Season with paprika, salt, pepper, and cumin. Stir to combine. Cover with foil and bake for 25-30 minutes.
Prepare rice and toppings while the beans braise.
Let beans cool slightly before adding to rice and topping with pico, avocado, cabbage, and radishes.
Preparation time:

10 minutes

Cook time:

45 minutes

Total time:

55 minutes