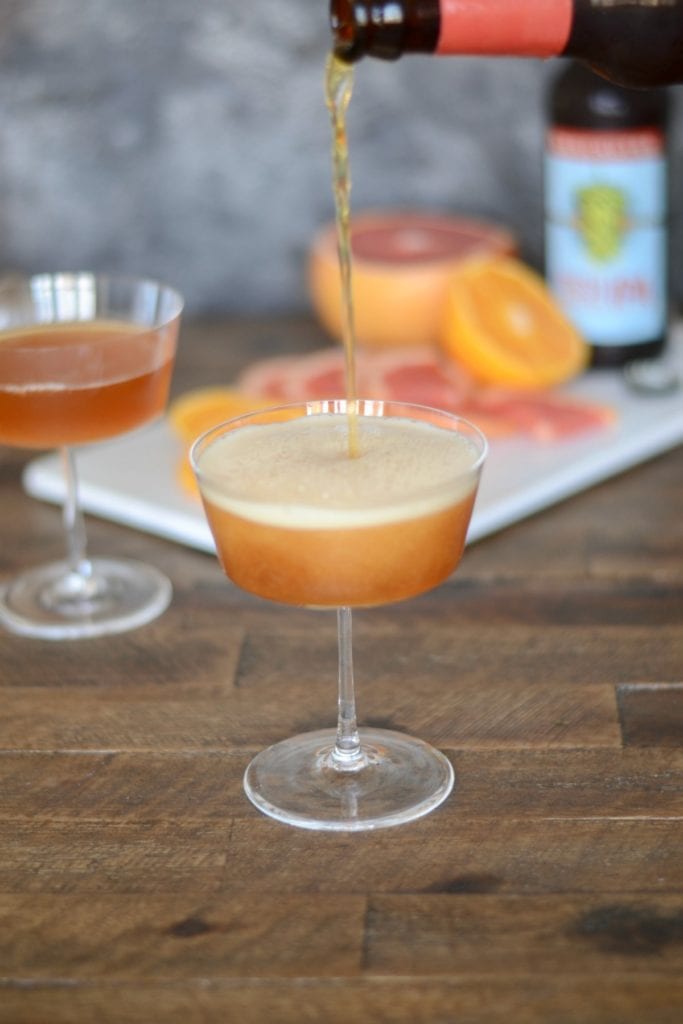 Heeeyyyyy lovers! It is time for a drink. Not only is it worth celebrating that we made it out of this ish storm of a week. Oh, by the way, remember the other day when I asked if there was a full moon or something? Well, guess what? There is an eclipse, full moon, AND comet coming tonight! Hah! I told you there was a reason for my kids not listening to me and not napping. Yes, let's celebrate the weekend along with an upcoming Hallmark holiday, Valentine's Day.
What are you all doing for V-Day?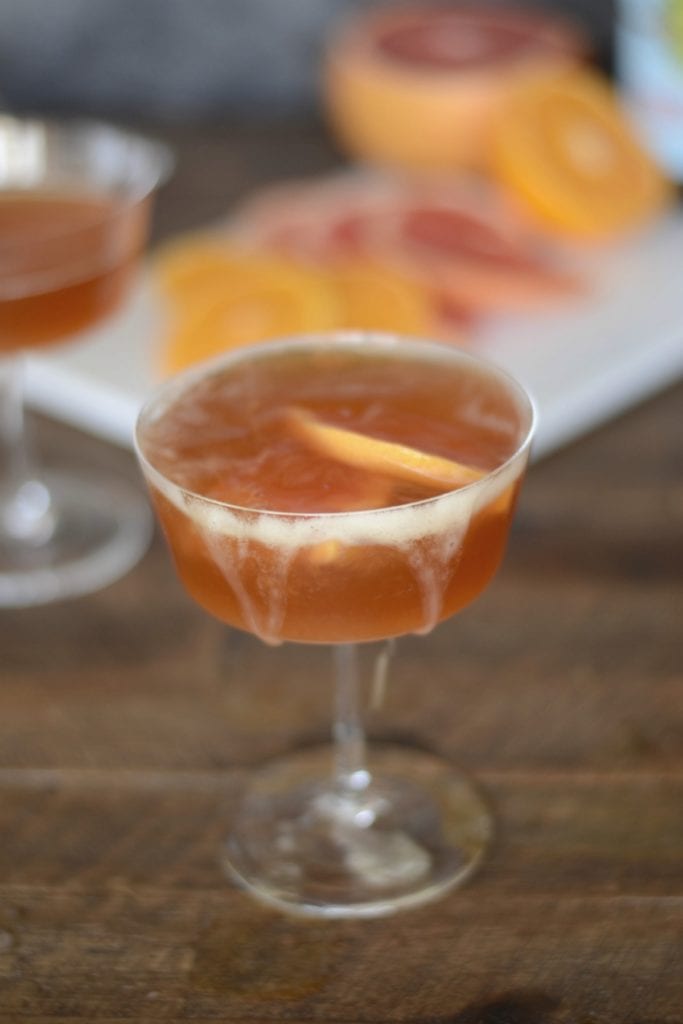 I know some people are going out to dinner this weekend or next weekend to celebrate. Mike and I are going to dinner next weekend and we will probably exchange cards and/or beers we think the other will like. We also do a record exchange. Reck-erd. Like the olde time vinyl kind. One record per person. Something new we think they will like, something sentimental, or something we think is missing from our collection. I think that's a sweet tradition.
Not that I would object to a mani/pedi, some flowers, or maybe just a day to be home alone and clean the house if Mike wanted to switch it up a bit. Just sayin'.
In the meantime, something classy and sweet for you sweeties. IPA mimosas. As you all know, or maybe you don't… I am recording a weekly series on Snapchat and Instagram called #BatchSesh where I talk about beers, drink them, and sometimes pair them with food or make cocktails. Last week I made these key lime beergaritas. To die for! I featured this gem three weeks ago and got a huge response. So, here it is typed, signed, sealed, and delivered with exact measurements for your own home cocktailing needs! Sorry for the delay.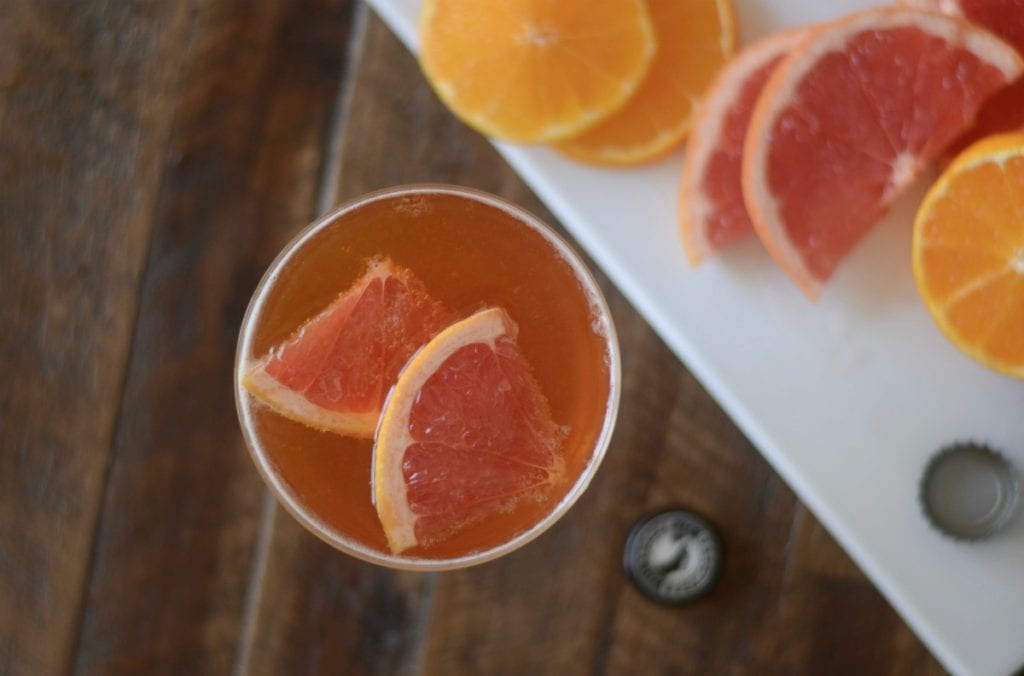 A few notes on the recipe: Don't skip the grapefruit. It will sweeten and enhance the hoppy flavor of the IPA. You can use whatever orange you have on hand; navel, Cara Cara, Mandarin, or even a blood orange would be fantastic. If you cannot find Deschutes Fresh Squeezed IPA, try Ballast Point Sculpin IPA, Lagunitas IPA, or Stone IPA.
Related posts: