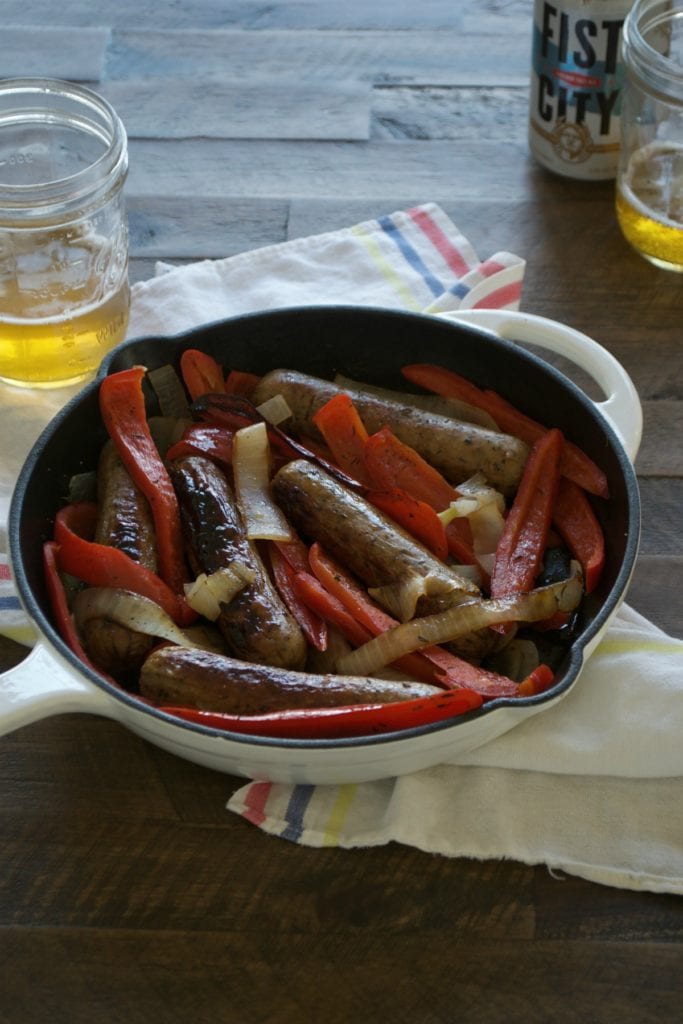 Confession time. I hate cooking dinner. Pre-child Stefanie LOOOOOOOVED cooking dinner. I made one big dinner with maybe a meat, a veggie, and a carb. A well balanced meal and people actually ate it! I miss those days.
Now, dinner is such a pain.
I can rarely dump a lot of time and energy into what Mike and I are eating because I am too busy thinking of how many chicken nuggets, mac and cheese servings, tater tots, ranch on the side, ketchup on the side, sweet potato fries, and GOD FORBID the fruit! I seriously have to cut about three cups of fruit for these two monsters. All of these things have to be prepared before I even think about sitting down for dinner, or guess what? Mom eats cold food alone in between sweeping up the crumbs from my "eat like a wood chippers chip wood" children.
So, on a regular weeknight it is two to three different meals. I know, I know, just feed them what you eat. Well, it is easier said than done. Between the hangry aftermath or the tantrums at the table, I would just rather them eat, period.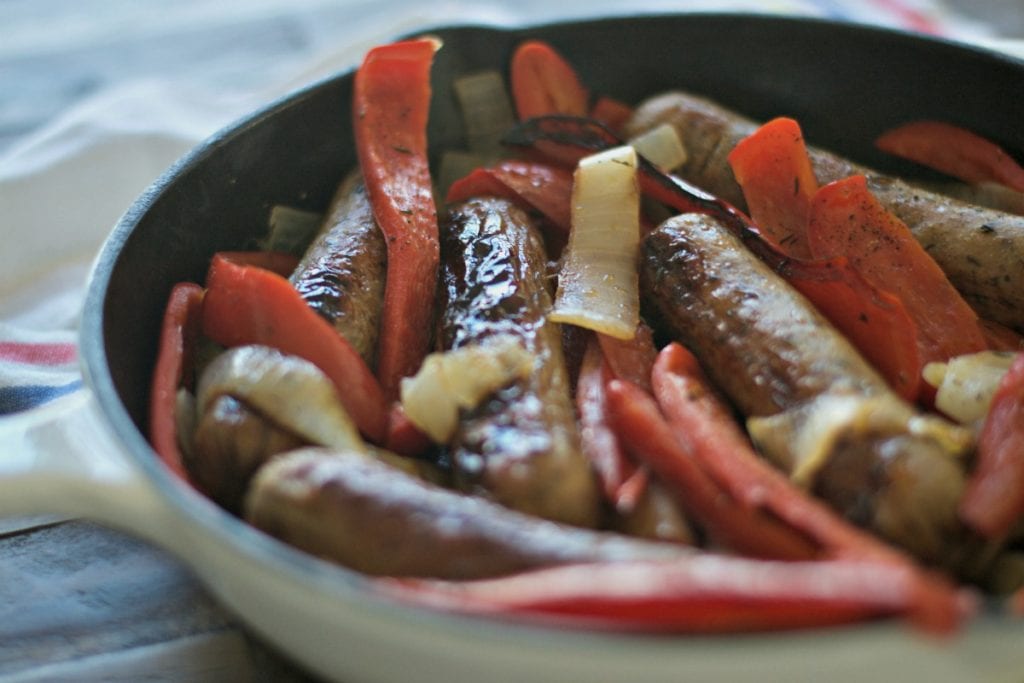 Judge away. I am in my reality. What works for some may not work for all. I wish they wouldn't be as picky and would give more foods a chance. Until then, it is quick and easy meals for me and Mike with a few scraps thrown on the kids plates for them to ignore and then 2 kids meals.
I hope this won't be our reality forever. Part of me can get peace of mind from the fact that they eat fruit and Jack still sucks down some spinach and peas in those baby food pouches. Praise Gerber!
Alright, my new weeknight favorite has become this simple sauteed mix of cooked chicken sausage, red bell peppers, and onions. You can eat it solo or with some cooked brown rice. I even like it the next day on a sandwich with some cheese melted on top, Or even diced up in an omelette. Perfect. The more meals and uses I can get out of this, the better. Less pressure and more time to cut fruit for my kids.
Related posts: