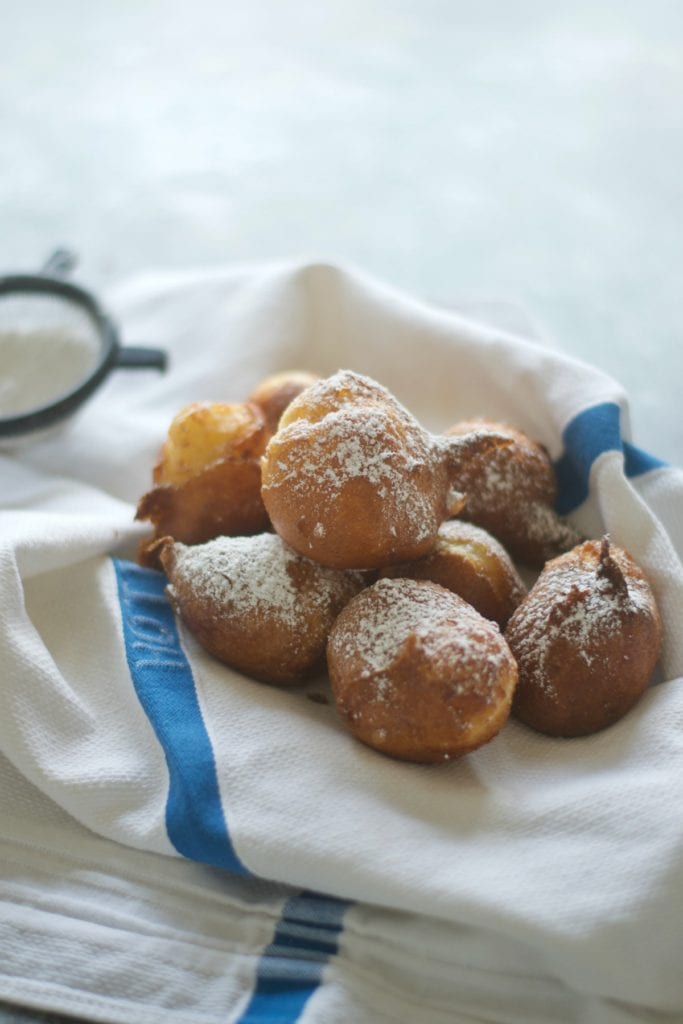 "Zeppole it's happened to me, right in front of my face and I just cannot hiiiiide it. Zeppole! You came around. And the way I feel about you just can't be wrong!" Yeah. That's right. Little flashback to one of the greatest 90's jams, Finally by CeCe Peniston. She pretty much sums up my love for these fried pastries. I might even, dare I say, like these more than doughnuts!
Doughnuts are, well, doughy. You know they are bad for you. Zeppole are like little deep fried clouds, filled with flaky pockets of air. That doesn't make sense. Who wants to eat air?
There is an Italian tapas restaurant in Chicago that serves the best zeppole. Mike and I went there on a double date with our good friends. Since both couples had previously dined at this establishment, we knew how many zeppole came in one order. Eight little zeppole for four people. Doesn't really sound like enough, right? Maybe had it not been a tapas restaurant. Maybe if we had all just finished off giant plates of noodles, then, eight, two per person, would suffice.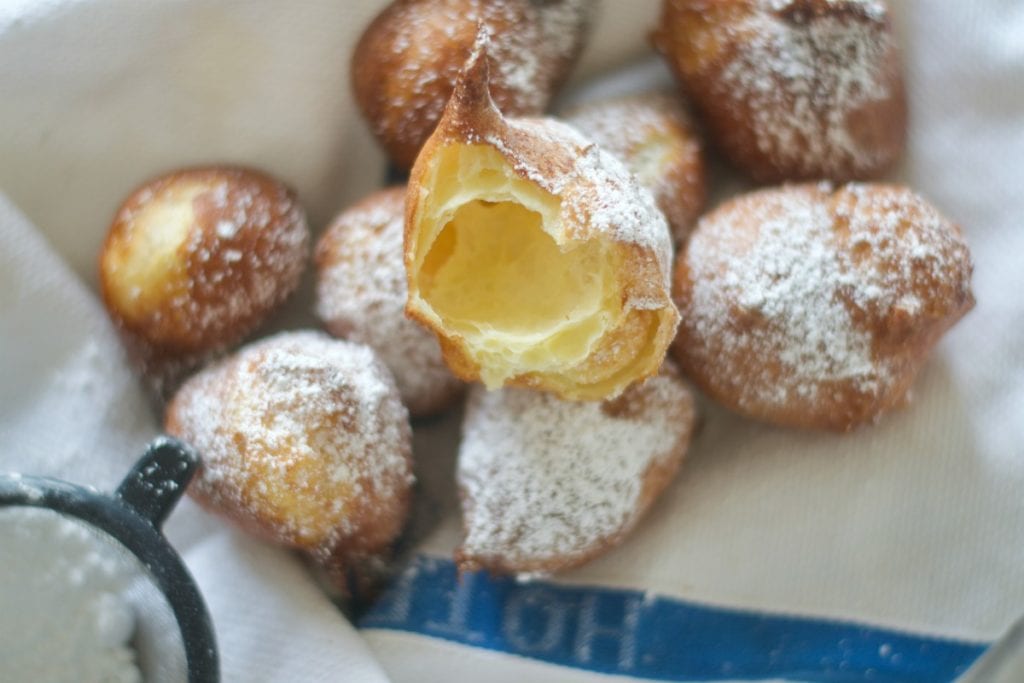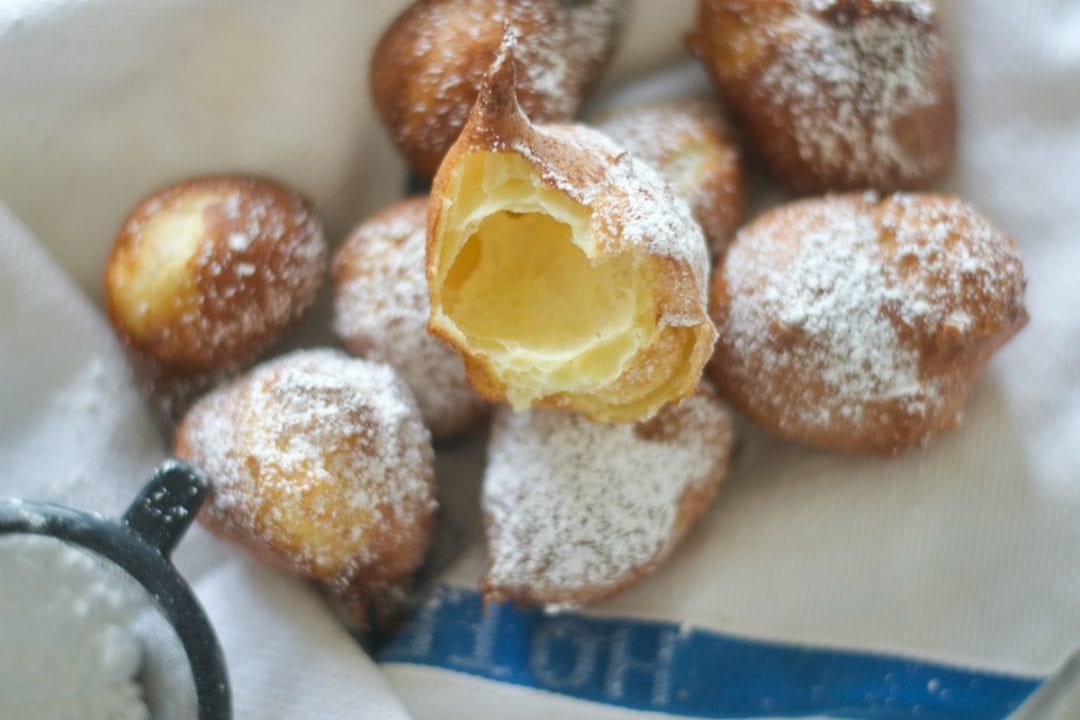 But, no!
We ordered two orders.
To us, no big deal. To the server and her coworkers, they were shocked. They kept asking our server if she entered the wrong number. Then she would say no and point over to our little table of four that wanted sixteen zeppole.
The funny thing is when the orders came out, a busser grabbed the plates and delivered them to the table of 10 sitting next to us. Our waitress had to go grab the plates from their table and bring them to us instead. The looks on these peoples faces, you would think we murdered the Pope or something.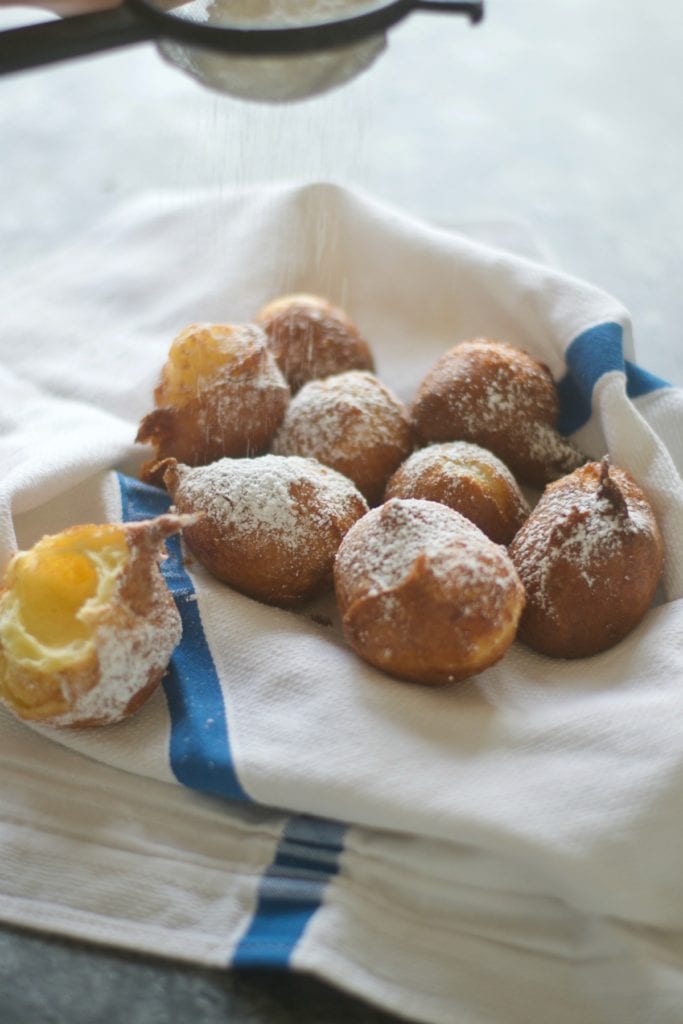 Should we have felt embarrassed? Maybe a little.
We all just like to think that when their dinky order of 8 zeppole came out, they were feeling some regret for judging us so quickly and for not ordering as many zeppole as we did. Suckers!
Happy Fat Tuesday people! From one fatty to another.
PS don't be intimidated by this recipe. It is actually super easy and quick. I thought I would be spending all day frying up zeppole but since they are light and airy, they take no time at all!
Related posts: