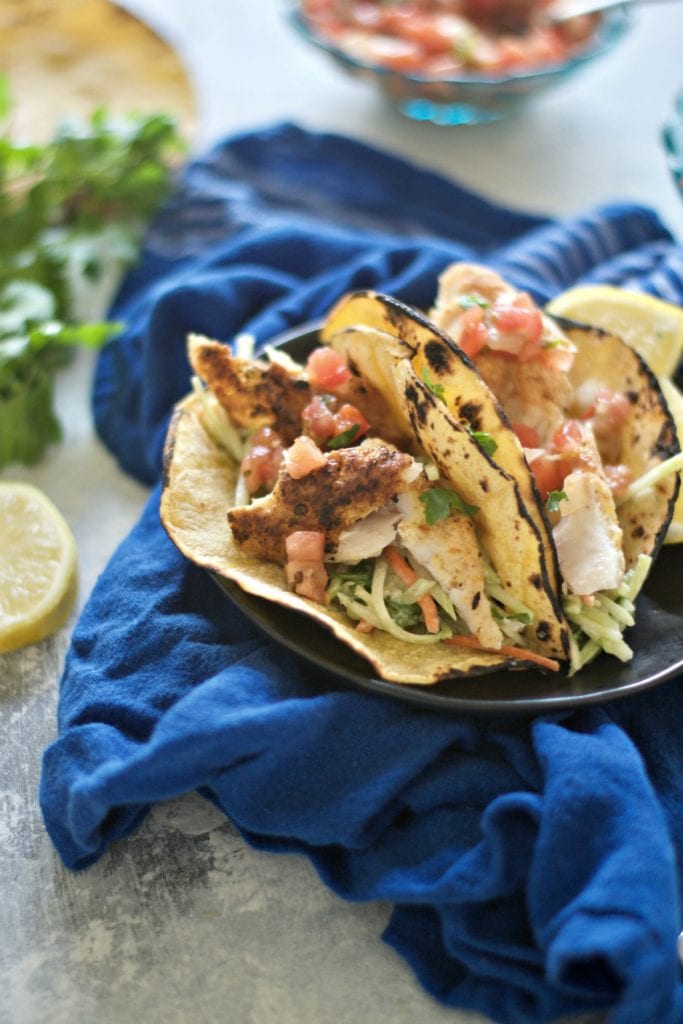 It's peak season for the Filet o' Fish. That's right. For all us Catholics/Christians it is Lent. That means no meat on Fridays. Since I don't really want my only option to be a tartar sauce laden fried fish patty, I seek out fish tacos. Oh, and on nights I don't want to cook, fish sticks in the oven all the friggen way!
Last year Andy ate fish sticks. I am curious to see how he reacts this year and more importantly how the pickiest of picky eaters, Jack, reacts.
Back to tacos.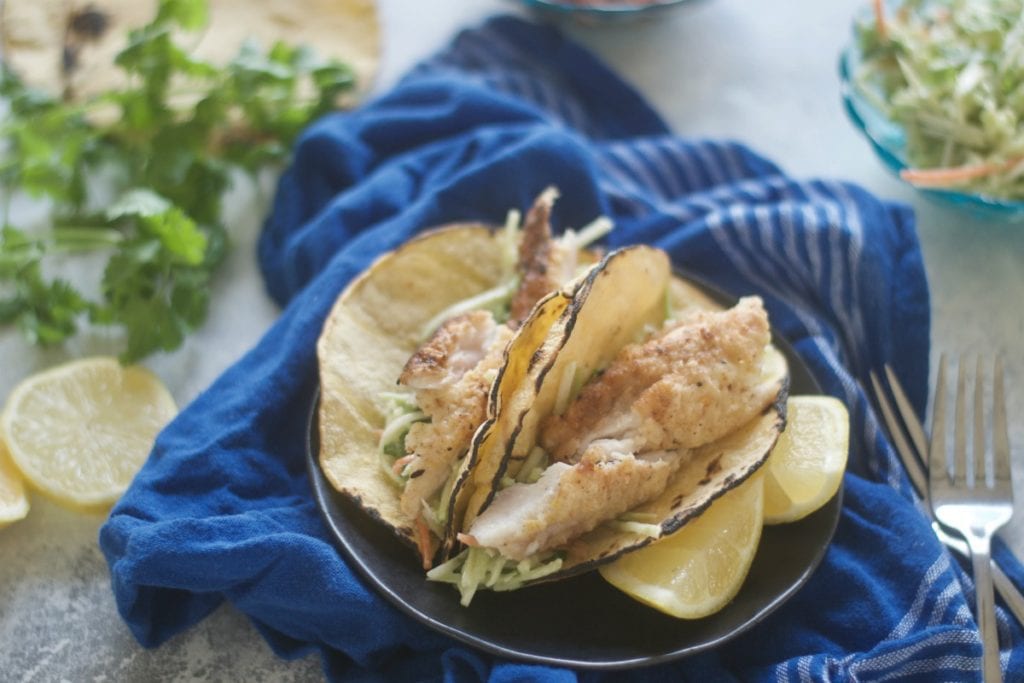 This month is the month of my birthday. Last year around this time, I decided to dedicate an entire month to pizzas. The amount of pizza toppings, flavors, and combinations is endless in my mind. I could totally open up a pizza restaurant. Scratch that. I would probably get pissed if people just ordered cheese or pepperoni when there were so many other options.
Well, this month, I almost went with an entire month of tacos and taco toppings.
I could eat tacos and pizza everyday. But, for you my reading audience, I decided you might get sick of taco recipes. I think you guys like a random cookie or pastry recipe thrown in every once in a while to mix it up.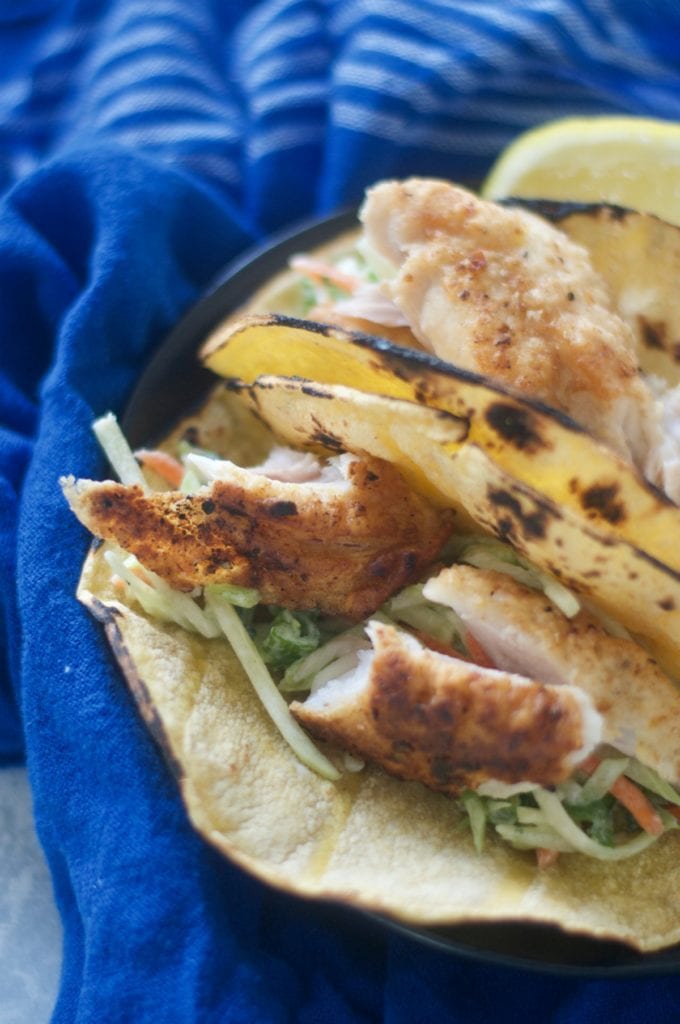 While on one of my weekly (maybe every other daily) trips to the grocery store, I saw the prettiest snapper in the seafood section. My parents always talk about how much they love snapper. I told my mom I was making tacos out of it. She rolled her eyes and explained it is such a good fish on it's own. I didn't want to dirty it up too much, so I did a light dredge in lemon zested flour. It allows a nice thin crisp layer and gives just the smallest kick of lemon. Perfect. The taste of the fish still shines through.
Then I put it on a bed of broccoli slaw dressed with a Greek yogurt, lemon, olive oil sauce.
I am actually kind of proud of not only how good this is, but how quickly it comes together.
Weeknight win!
Crispy Snapper Tacos with Lemon Broccoli Slaw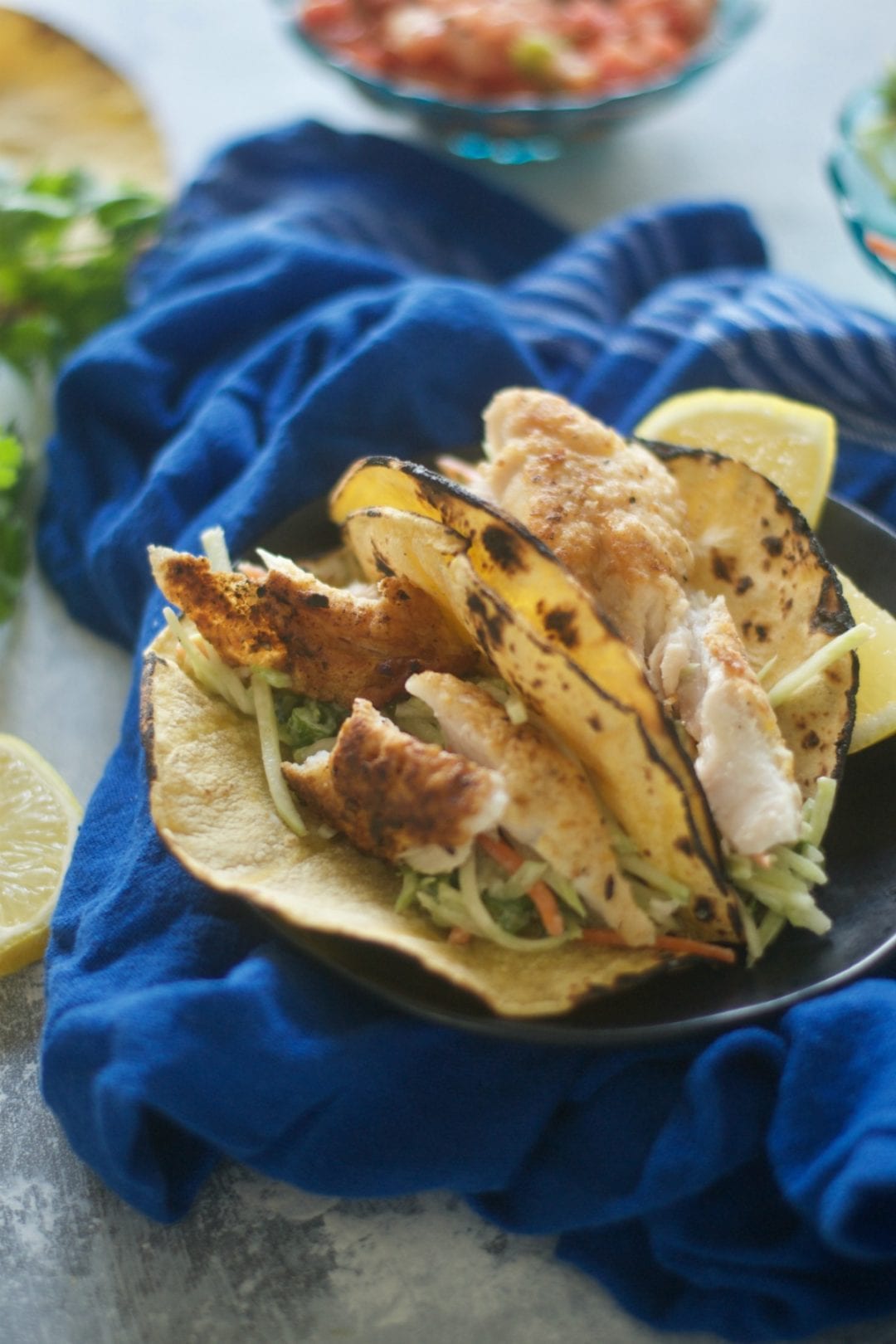 Lightly breaded lemon-cumin snapper tacos with a Greek yogurt, lemon dressed broccoli slaw.
Yields: 4 Tacos
For the Tacos:
1 Tablespoon Canola Oil
2 Tablespoons All Purpose Flour
1 Tablespoon Cornstarch
Zest of 1 Lemon
1/2 Teaspoon Ground Cumin
Pinch of Crushed Red Pepper Flakes
Salt and Pepper
1 Pound, 2 Filets of Yellowtail Snapper, skin on but deboned
For the Slaw:
1/4 Cup Nonfat Plain Greek Yogurt
Juice from 1/2 Lemon
1 Tablespoon Olive Oil
1/4 Teaspoon Ground Cumin
1/4 Teaspoon Garlic Powder
1/4 Teaspoon Onion Powder
Salt and Pepper
12 Ounces Broccoli Slaw Mix
2 Green Onions, whites and green chopped
Fresh Chopped Cilantro
4 Corn Tortillas
Pico de Gallo, Avocado, Cilantro for Topping
Mix the flour, cornstarch, lemon zest, cumin, salt, pepper, and crushed red pepper flakes together in a shallow dish. Dredge the non-skin side of the filet in the mixture. Set off to the side.
Add canola oil to medium skillet. Heat over medium/high until the oil starts to shimmer.
Place the filet floured side down, into the hot oil. Cook for 4 minutes. Reduce heat to medium/low and then flip the fish to the skin side. Cook for another 2 minutes. Remove and transfer to a plate.
Mix the dressing ingredients; Greek yogurt, lemon juice, salt, pepper, olive oil, cumin, garlic, onion powder, in a medium mixing bowl. Toss together with the broccoli slaw mix and the green onion and cilantro.
Flip the fish and remove the skin. Flake the fish into large chunks.
Top each tortilla with a little bit of slaw and a few pieces of fish. Top with additional toppings like pico, avocado, and more cilantro.
Preparation time:

10 minutes

Cook time:

7 minutes

Total time:

17 minutes