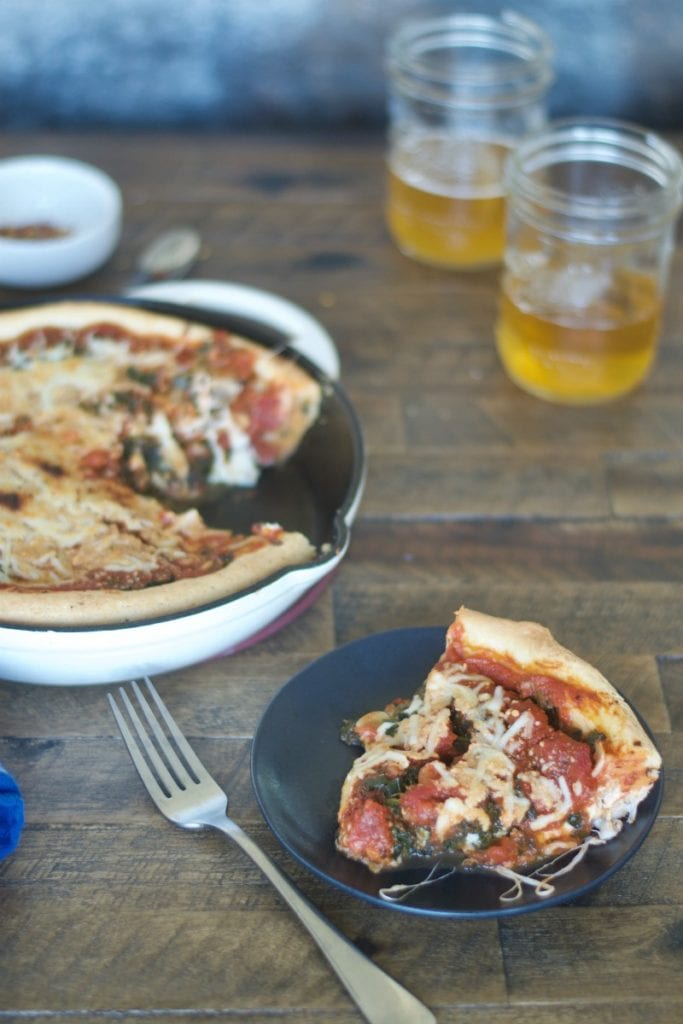 Buuuuuutttaaaahhhhhh cruuuuuust! Did you hear that, my fellow Chicago loving pizza friends? Butter crust! Not only is this deep dish pizza, but it has that buttery, crispy, flaky crust that unfortunately not every person knows to ask for when they order Lou Malnati's.
And, before you try and spout any garbage talk about MY pizza, just know I do not discriminate. I will eat all kinds of pizza from wherever. You can like whatever pizza you wish, you're entitled to that. But don't knock my precious Lou's. It is the pizza I order when I want deep dish.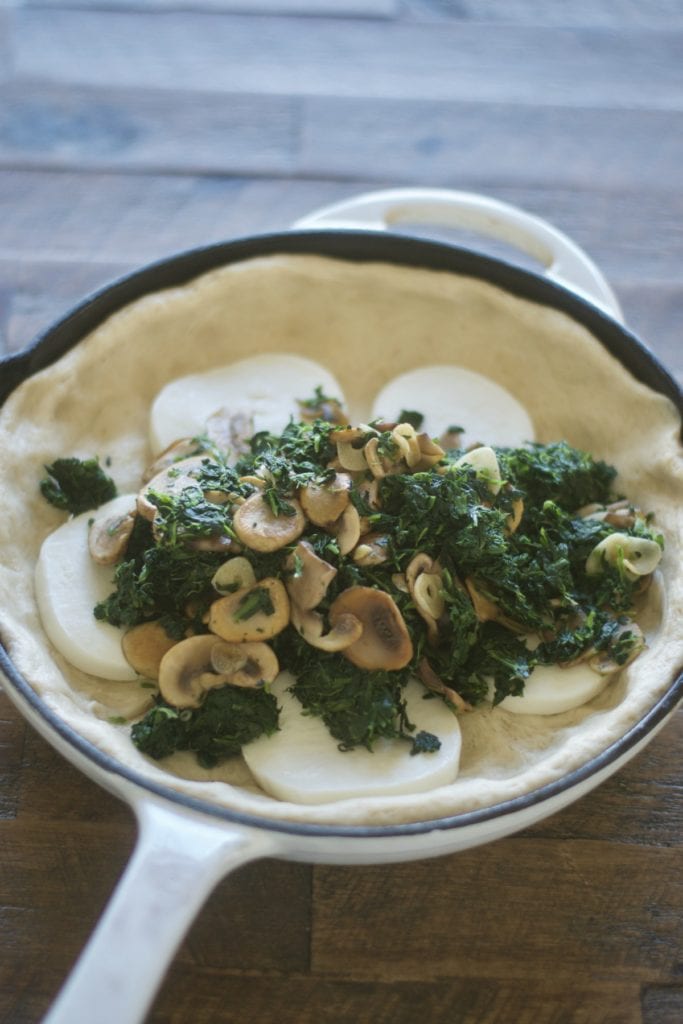 Honestly, I never had deep dish until I started dating Mike. He and his family were all about the Lou Malnati's talk and praise. I just shrugged it off. Eh, I had deep dish before and I didn't like it that much. In fact, I think that one of my high school best friends used to tell me that it made a bunch of people, including her, very sick, and she never ate it again. I think over time I kind of adopted that as my go to reason why I didn't eat it. Who knows why? I was a dumb high school kid.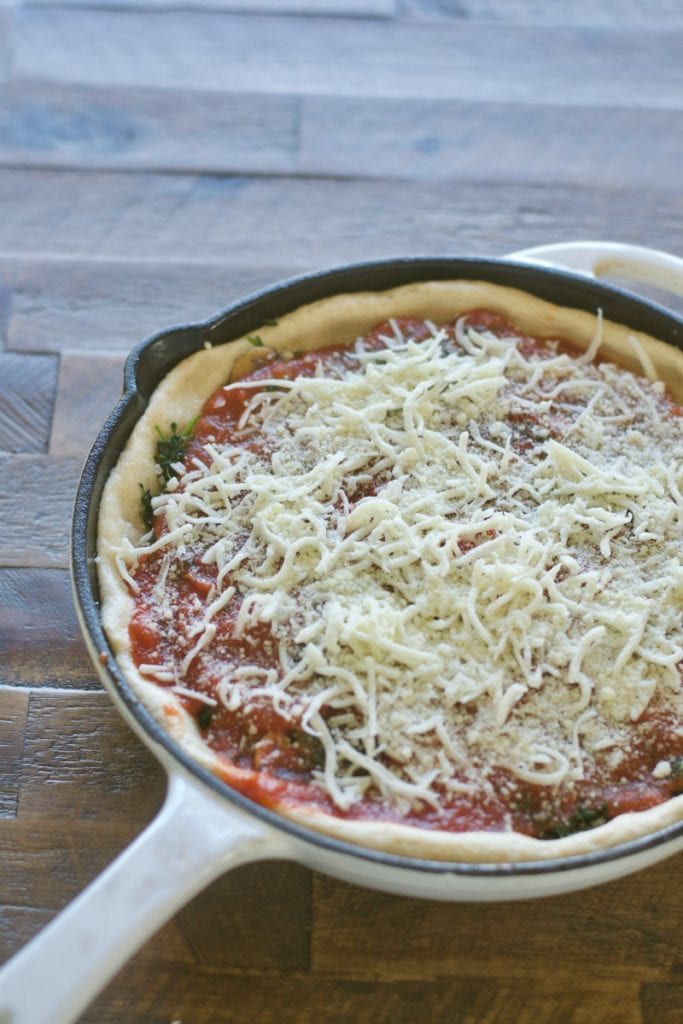 Mike and I finally went on a date to the original Lou Malnati's. We split a pitcher of beer and talked for an hour until the pizza was ready. You would think, knowing how I am, that I would have been annoyed. But, I wasn't.
The pizza came out piping hot. They cut it using big metal spatulas right at the table side to keep the crust as crispy as possible. The oozing cheese was magical. The sauce, mmmm! But, the crust!!! I saved that crust for last. Just a little bit of sauce and cheese and filling left on that golden edge. Yaaaasss! Mike's family was insistent that if you order the pizza you have to get it with butter crust. There is no other way.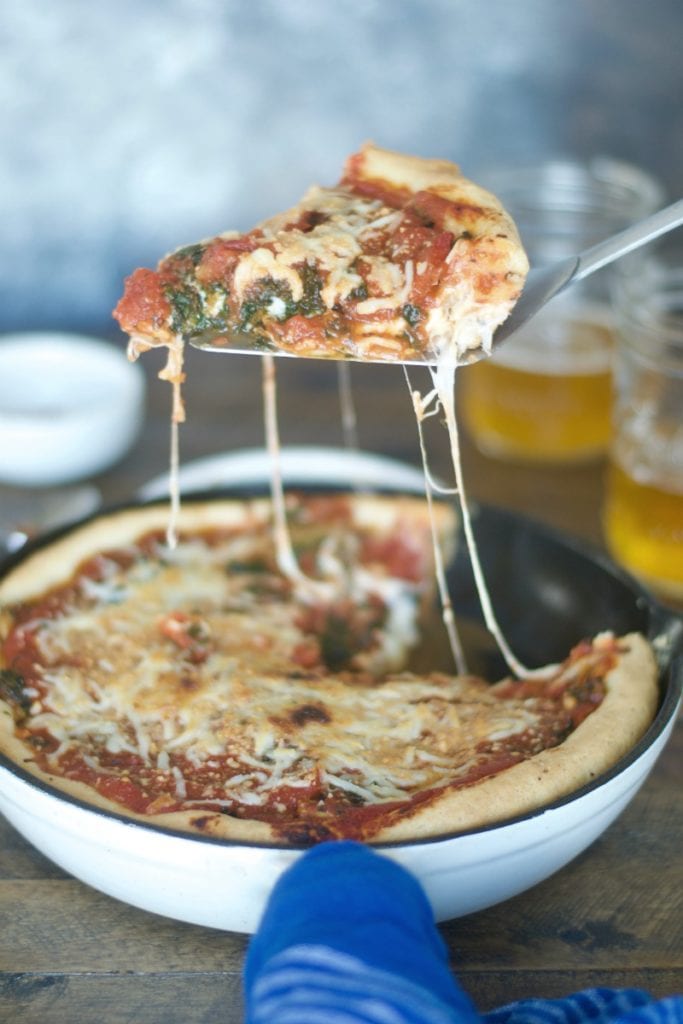 When Mike and I moved in together, we were lucky enough to have a Lou's (yes, we are on a first name basis) that delivered. You can put good money on the fact that, come Sunday, that delivery guy, rain or snow, was going to be pulling up to our house between 5 and 6pm. Now we have to drive like 20 minutes for this pizza. We don't do it as often because dinner time is the bewitching hour for our boys, and then over in a blink of an eye.
That's why today, for my birthday, as a present to myself, family, and you too of course, I had to replicate this pizza to fill in the off weeks from our beloved Lou's.
Related posts: