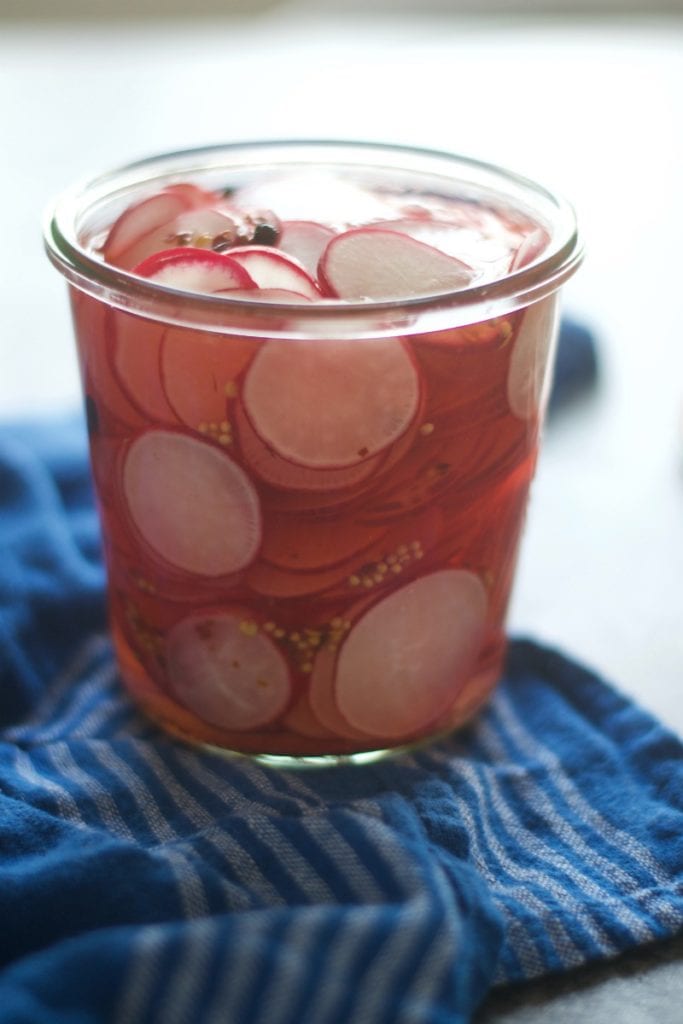 Do you guys have dishwashers? I do! I mean I don't use it…should I?
Mike and I lived in our Chicago apartment for 6 years. We loved it, but we always wished we had a dishwasher.  We moved into our new home last June, and were so excited to to inhabit a place that checked the all important box, dishwasher.
Fast forward 10 months.  We've used our dishwasher about 5 times.
The other day I went to open an empty Weck jar I had up on my shelves in the kitchen. The purpose for getting the jar was to fill it with a ton of M&M's in order to bribe (reward) my toddler for peeps and poops on the potty. I stood up on a chair, grabbed the jar off the shelf, and headed to the counter to open it. Then it hit me!
I almost died from the fermented cabbage/radish smell that came out of this jar.  It smelled…well, it smelled like a jar of farts.
Oh gosh, this is totally making you want to eat these radishes, right? They don't taste like farts. That's obvious. I wouldn't post a recipe for farts on the blog.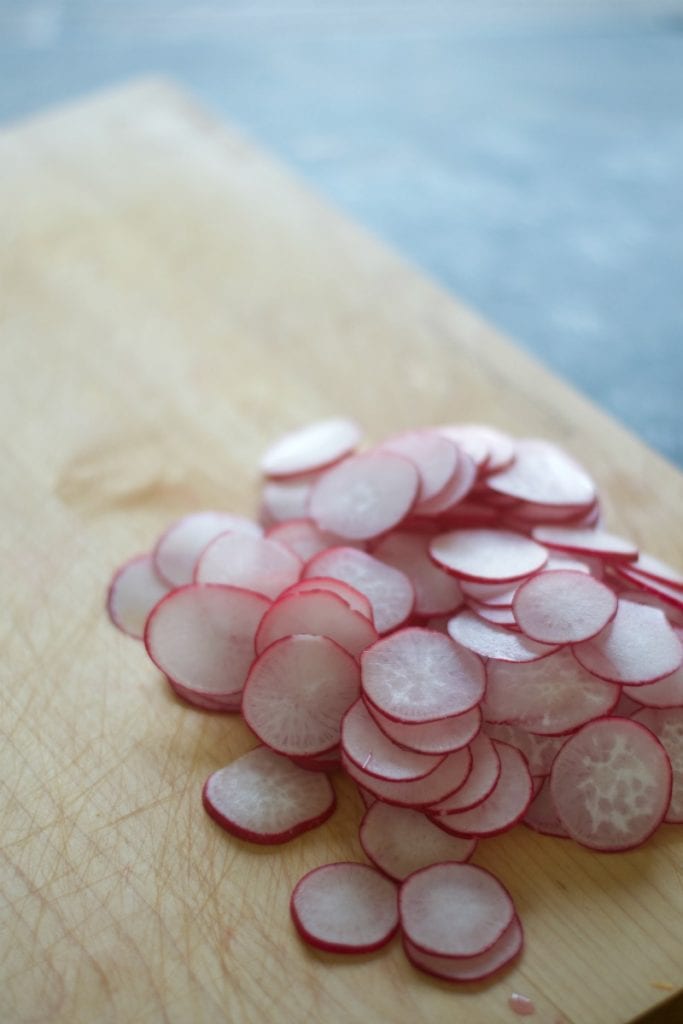 The horrific smell from this not-so-well-cleaned jar made me second guess my hand washing lifestyle. I think that, by the time I got around to washing this jar, it must have been at the end of my pile of dirty dishes. I think I just gave it a rinse and then didn't let it dry all the way before popping that seal back on top. Dum dum.
This is like me unraveling a mystery because I still really have no clue how that smell was trapped in there. I do have one concrete conclusion after all this; I think it is time to start using that dish washer.
Alright. Pickled radishes may smell bad, but so does cabbage and sauerkraut and coleslaw. All those things also taste amazing. Pickled radishes are an easy way to dress up a sandwich, a taco, or dare I suggest, even a hot dog! You could even go the hyper basic route and add them to avocado toast. I have done all of the above.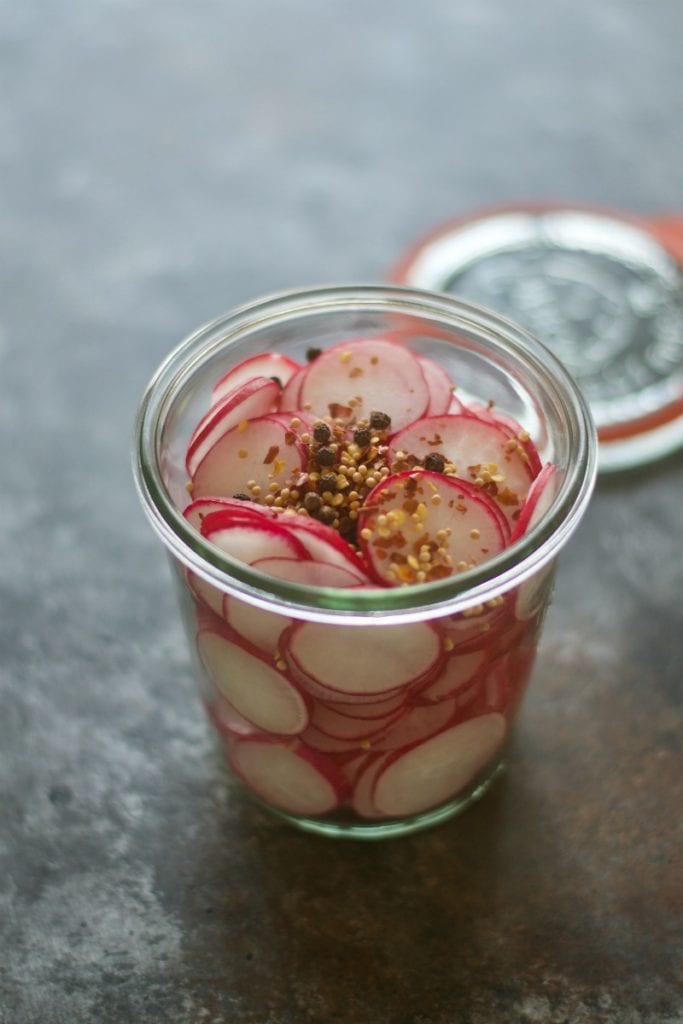 I know I am supposed to be wrapping it up now, but I have a question. Am I the only one that could eat an entire taco of just taco toppings? Skip the meat or beans. Just give me lettuce, cheese, pico, de gallo, guacamole, and pickled radishes. Doesn't that sound good?
I think it is time for another batch of pickled radishes.
This time I promise to wash the jar in the dishwasher. I also promise never to write about gas/farts again.
Maybe.
Related posts: