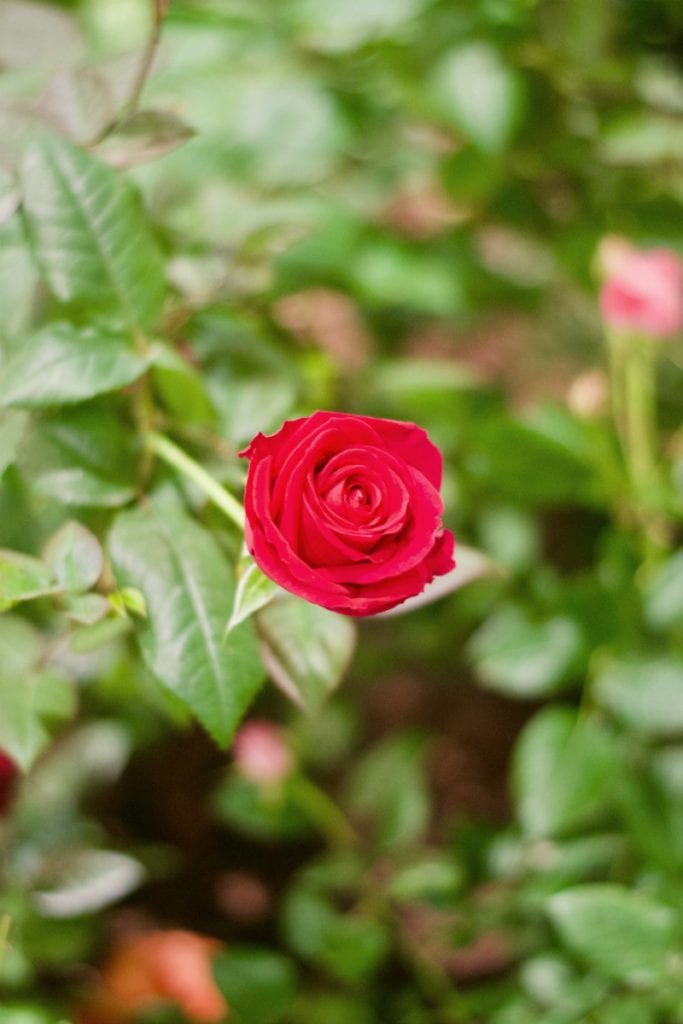 Monday I was so lucky to have Country Financial and Mariano's sponsor my trip to the Chicago Flower and Garden Show at Navy Pier. I was super jazzed, yet also kind of intimidated. Ever since we bought a house, I have been wanting to start planting and doing my own little landscaping touches. The only thing we (and by "we" I mean our lovely realtors) added to the scenery last summer was a beautiful potted plant–which I somehow managed to kill. Revive. Kill again. Revive aaaand then kill for good like it is not coming back this summer.
Needless to say, me, not so good with the plants.
This show though was the perfect opportunity to ditch ye olde black thumb and sprout a green one.
I grabbed my camera, phone, and least comfortable (but cutest) pair of boots and headed up to Navy Pier for a day of blooms. Doors open at 10am all week. I got there around 10:30am. I would have been there sooner but somebody parked in the middle of the joint and, instead of asking where the room was, just walked all the way to the wrong end and then had to hightail it to the other, correct, end.
That somebody was me BTW. Can't even blame Mike this time. I was sweaty, but I made it.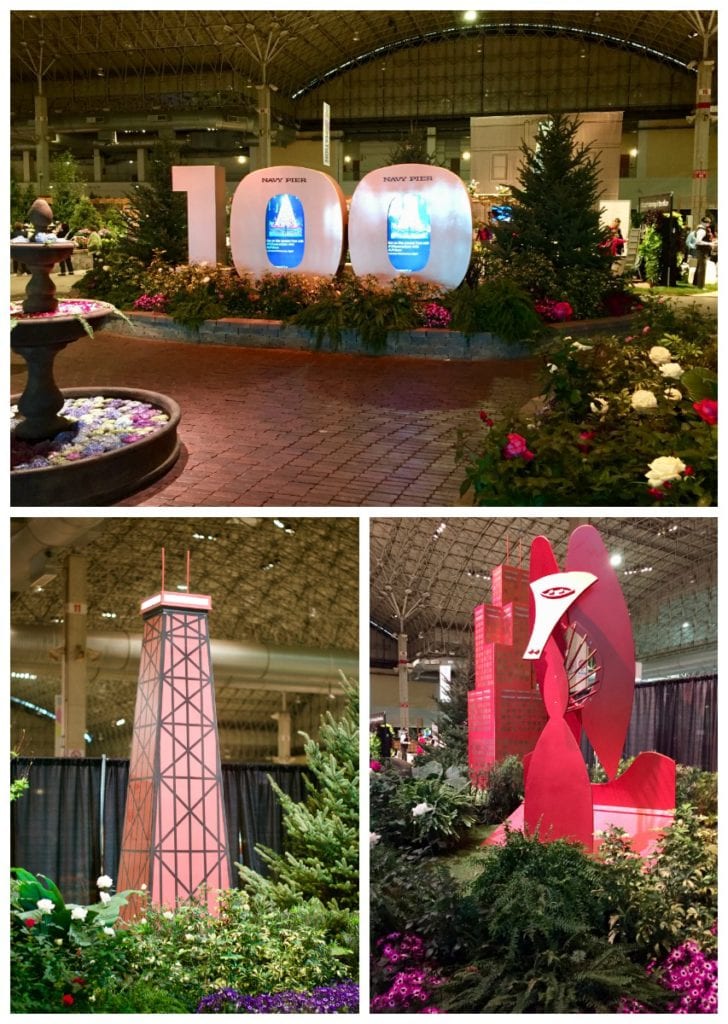 The entryway is beautiful. A big silver 100 with two screens in the middle of the 0's displays all the social media pictures from the event. There were three huge replicas of the Picasso statue, Sears (Willis) Tower, and the Chicago Water Tower. Very cool. The lighting in the front changed and, as it changed, it highlighted different vibrancies of the plants on display. You are hooked!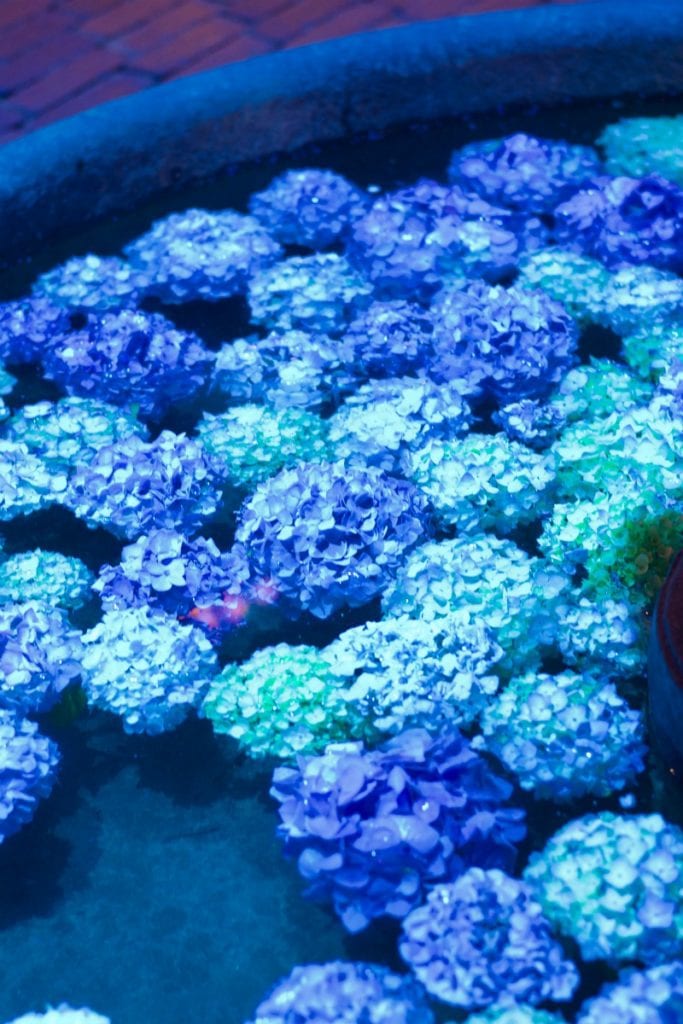 Then I kind of wandered a bit. I was struck in the face by the most wonderful smell ever!!! The tulip gardens. Every kind of tulip you can imagine. Some that don't even look like tulips. Then, just when you thought that was the most pleasant smell, BOOM, Hyacinth Lounge. Hyacinths smell even better… maybe nor better, but definitely stronger than tulips.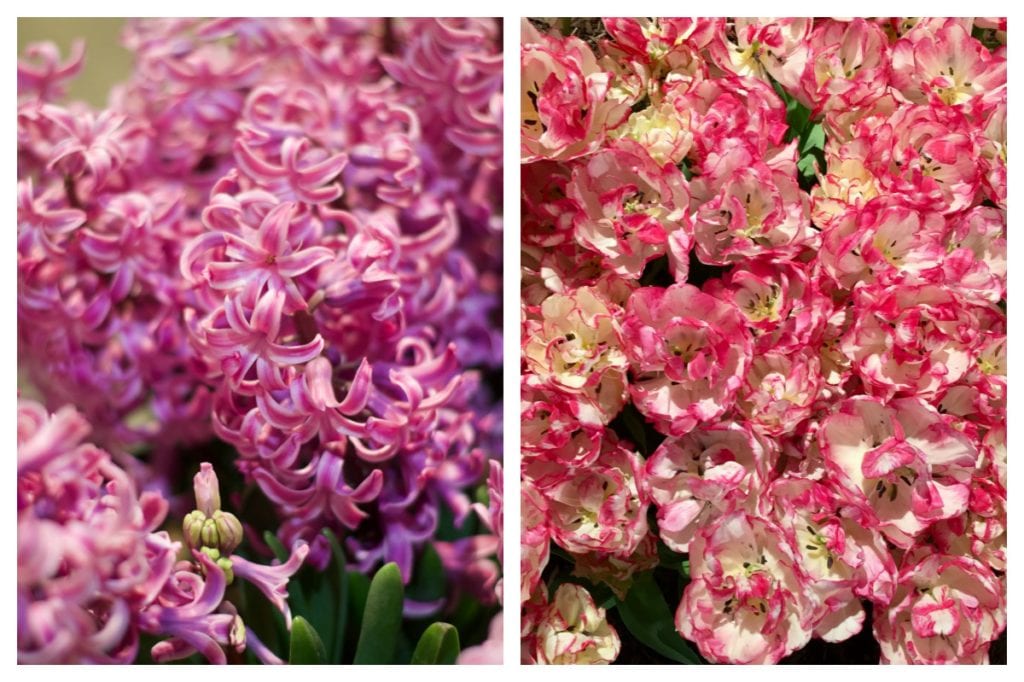 The next thing that caught my eye was a giant subway car on an elevated track. Yes, a model 'L' train right in the venue. Being the mom of two train obsessed boys, I had to get some pictures of this area. It was called "Below the 811 Bungalow Garden." They had planters made of repurposed PVC, drain covers as garden centerpieces, water features, and even a construction vehicle (an excavator to be exact). All you boy moms know what I am talking about.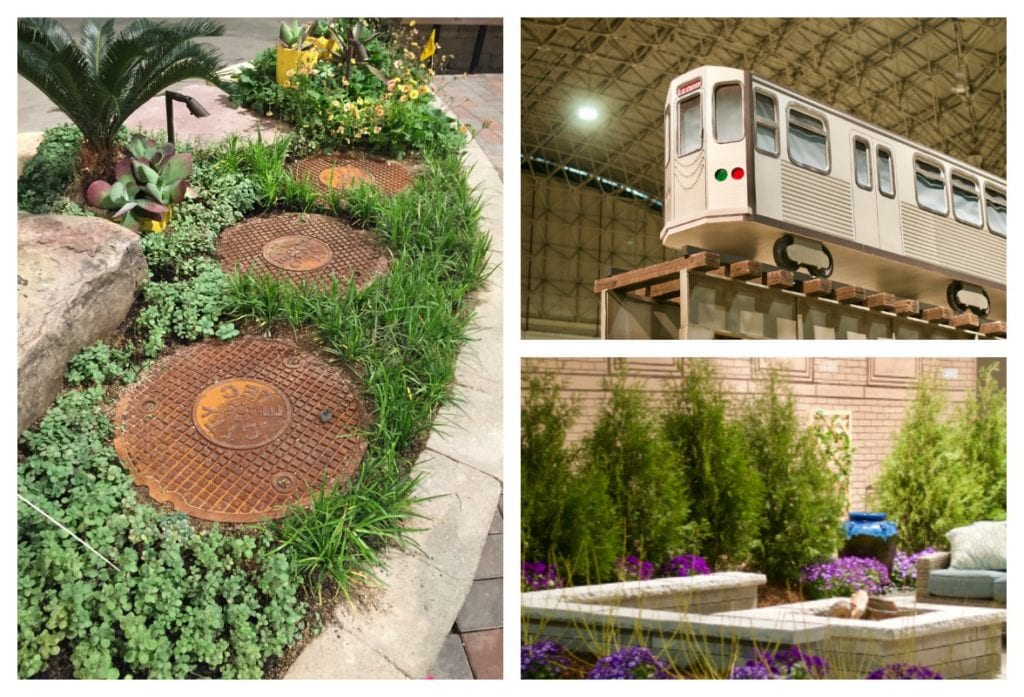 I really enjoyed reading about city gardening, rooftop farms, vertical gardens, and food production in the city and how to get crops to urban areas. Part of me still misses the city and is fascinated about all that has been happening in the short time since we left. Green initiatives galore!
If I could go back in time, somehow get a million dollars or Lisa Vanderpump to pay for and design my wedding, oh boy, would I have totally gone all in on these tablescapes. Local event planners, floral designers, and retailers worked together to set the mood with every kind of table you can imagine. A candy themed table, a farm-to-table setting, an English tea that looked like Belle and Beast would dine there, and the two of my most favorite, below.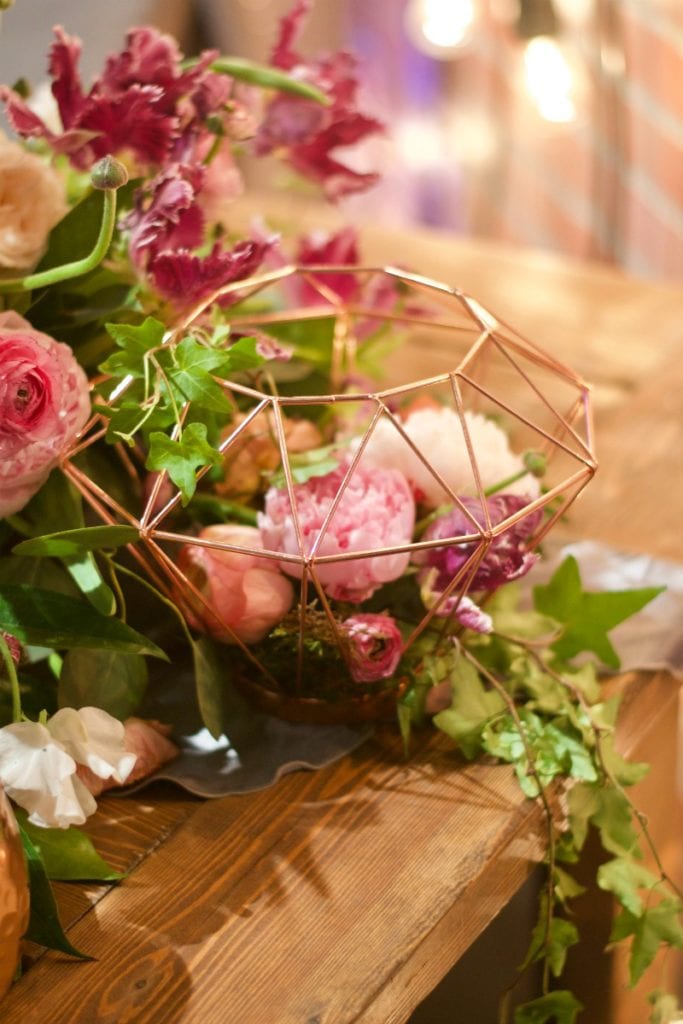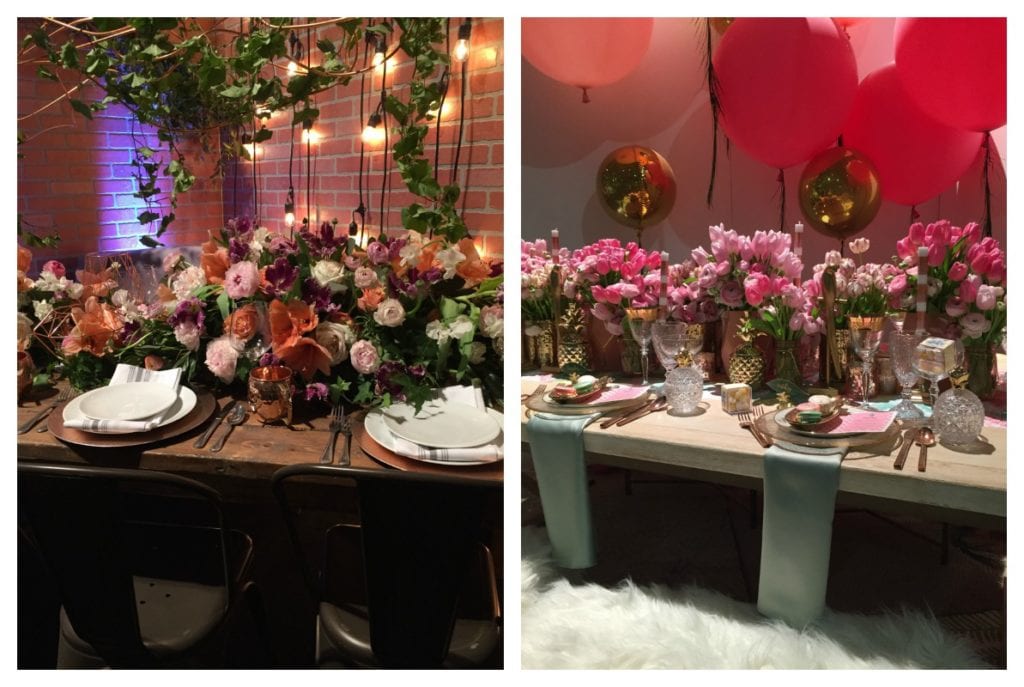 See why I said Lisa Vanderpump?
Now, something for my husband and his family. Go Cubs, go… Ugh that dang song is going to be stuck in my head all day.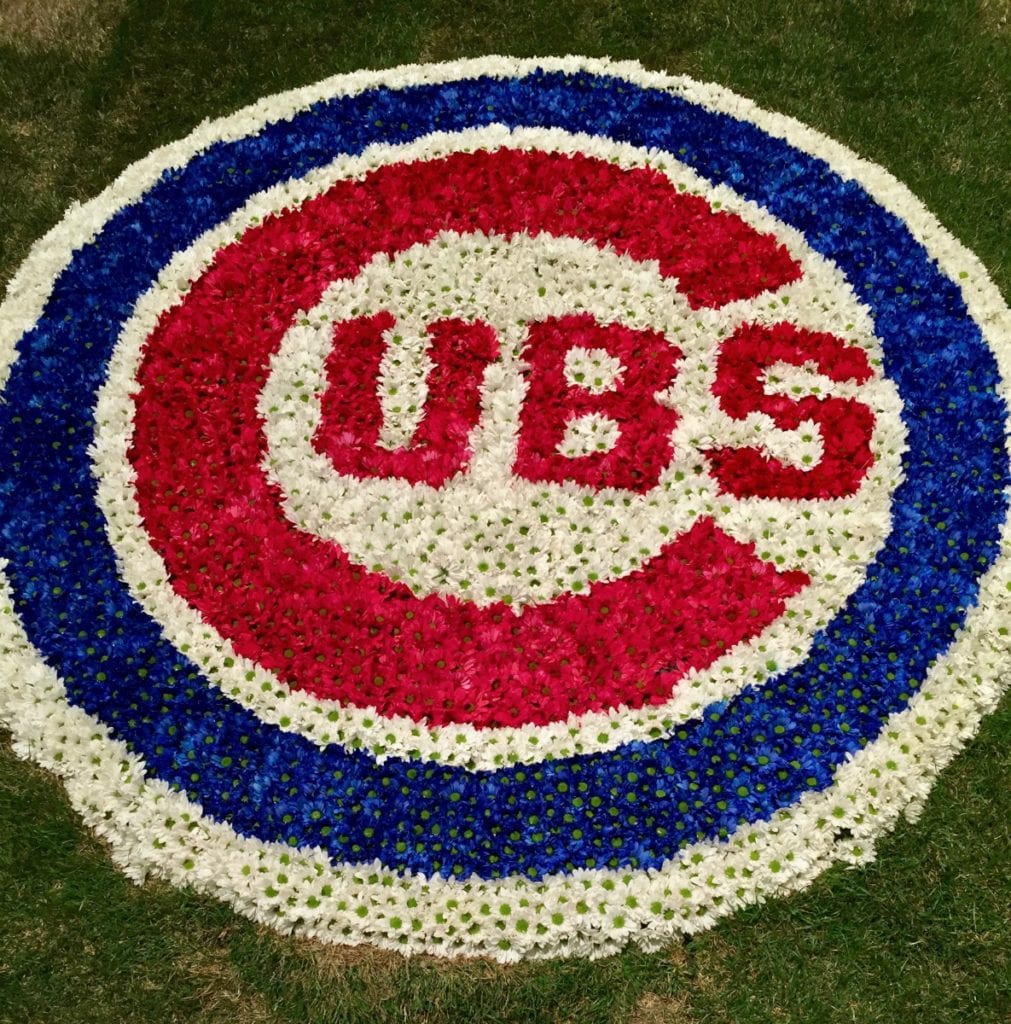 Then Marianos's Floral market stole all my money. Well, not all of it. I split my money between Mariano's succulents and a small farmers peony bulbs. I overheard a worker saying how much they made on sales over the weekend and my jaw dropped to the floor. It is no wonder though, because the selection is so beautiful and fragrant and they even package it all pretty for you. Go ahead take all my money!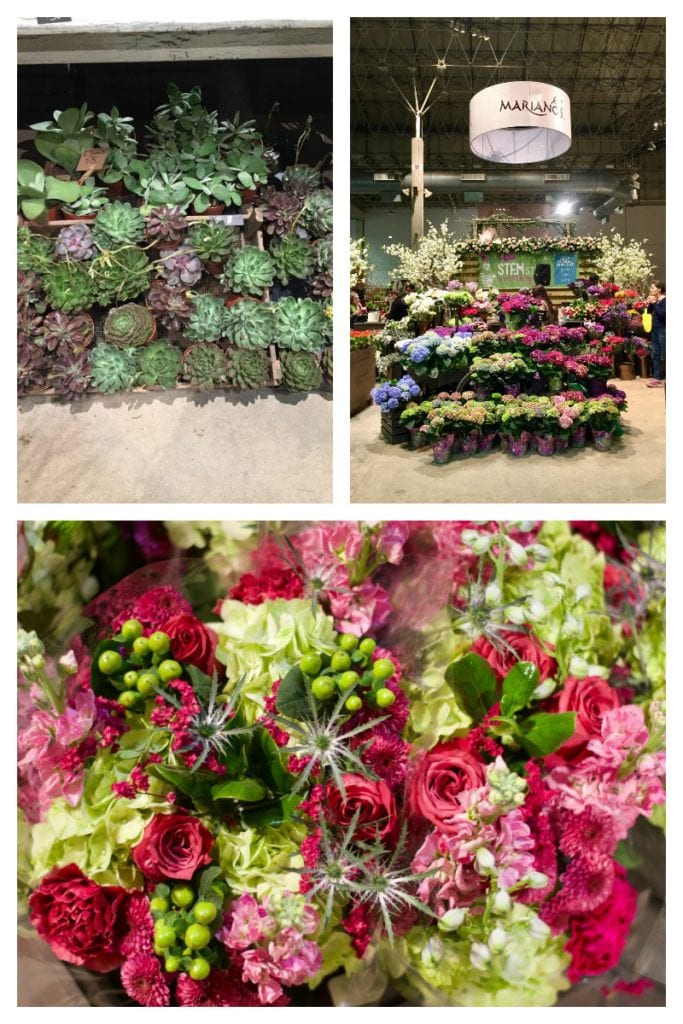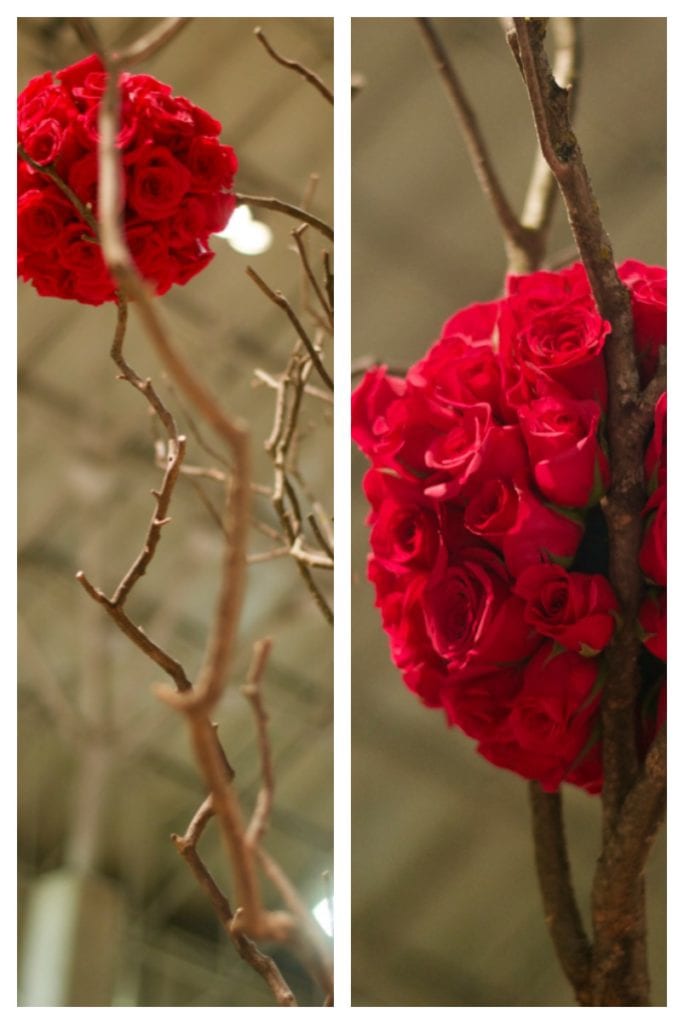 I bought two peony bulbs and I just planted them yesterday. The people at the Doornbosch Bros. stand were so helpful. They recommended areas to pot the bulbs, how deep to plant them, how frequently to water them, and basically convinced me I could keep these things alive. Again, take all my money.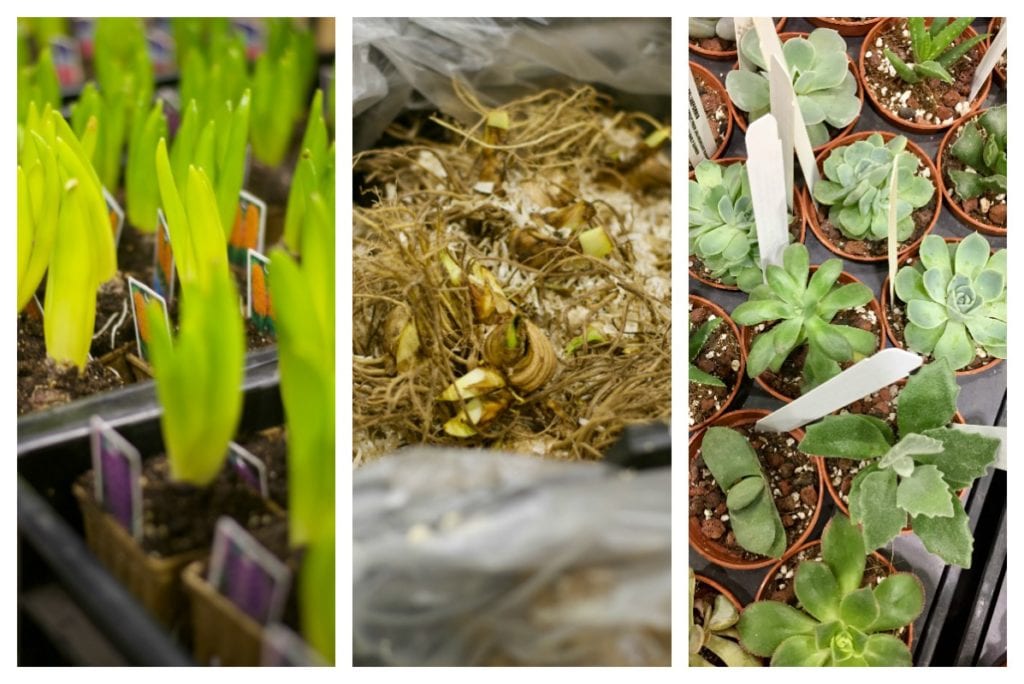 Apparently Monarch Butterflies are dying and we need to help them. So I got some milkweed seeds and I donated my $2. Then I got to feed and hold (on a stick) some big and beautiful Monarchs. Majestic and sleepy insects. Oh! Speaking of insects. There was a lot of info on different bugs found in your garden and what natural things you can do to keep them away or encourage them to eat another plant. There may or may not have been an "eat a bug" stand too.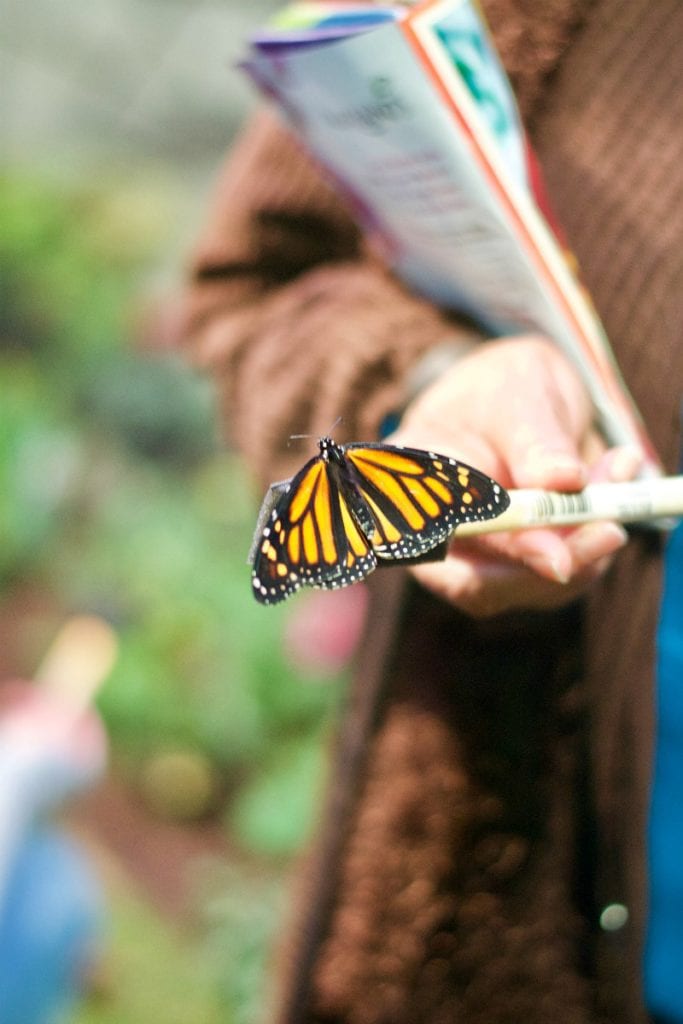 Not only were all the blooms amazing and inspiring, so was the greenery. I almost bought a giant elephant ear leaf plant. Yes, that is the exact genus and species. You can quote me. You don't need the big blooms to impress. Well, except for those peonies I bought. You guys better bloom.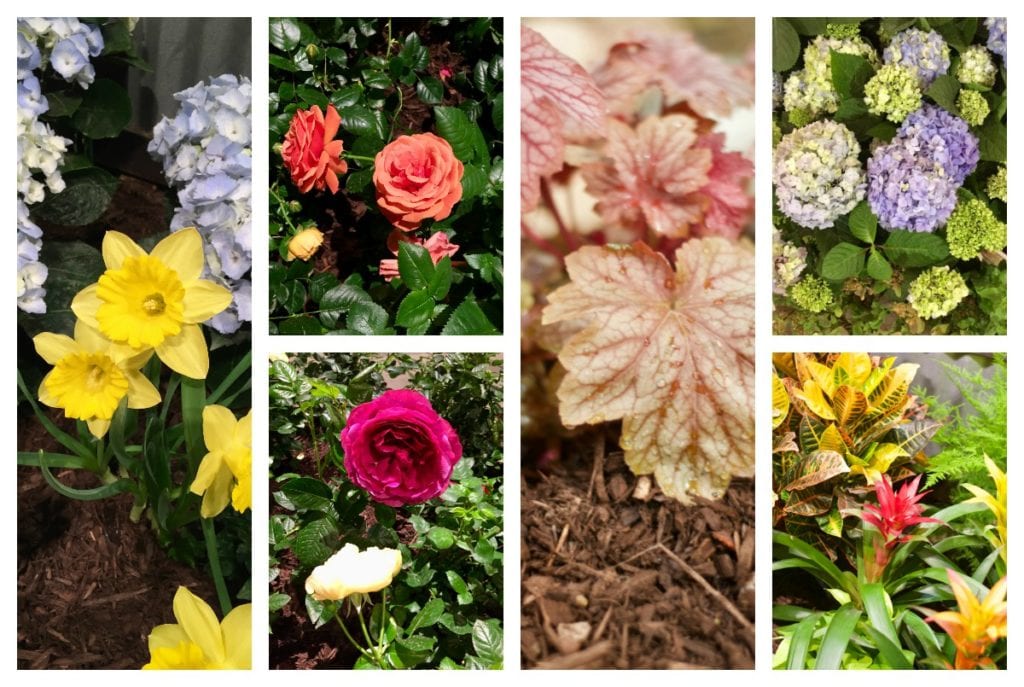 The show itself if very fun for an afternoon or all day. They have cooking demonstrations, wine tasting booths, planting classes…you can even join your local gardening club. I may or may not have done this. I am waiting to see if these bulbs survive then I will decide. It is the perfect way to spend a gloomy, rainy Chicago day.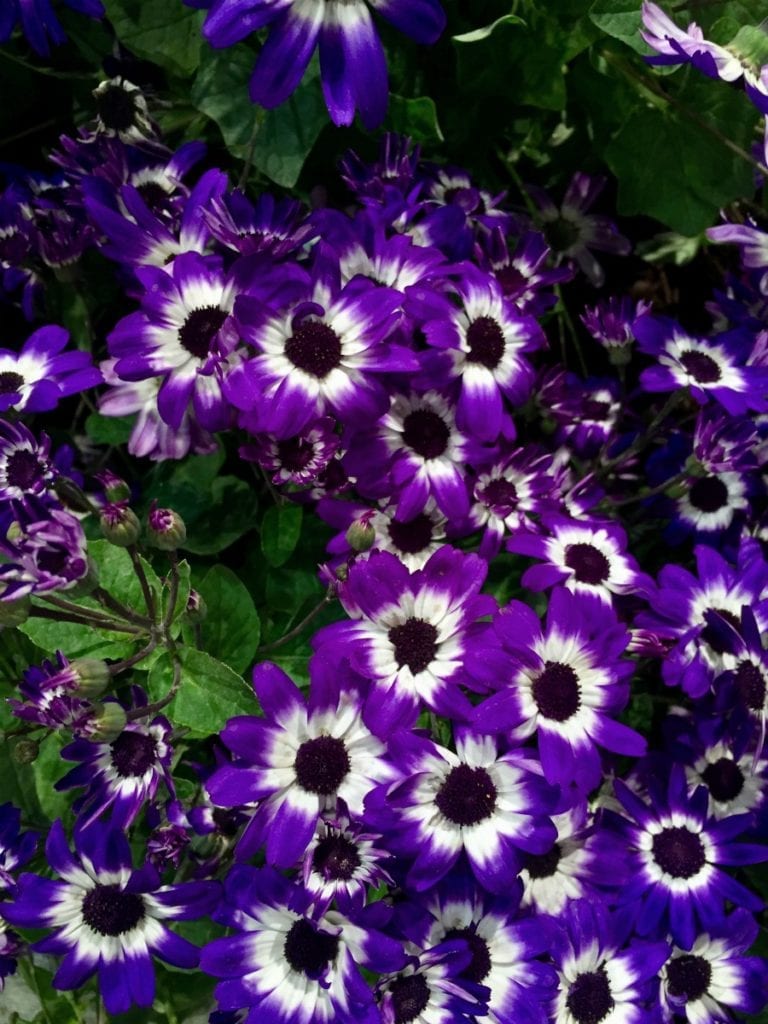 And, let's be honest. Even if you do take a break from the show and walk the exterior, you still get to see some pretty great sights too.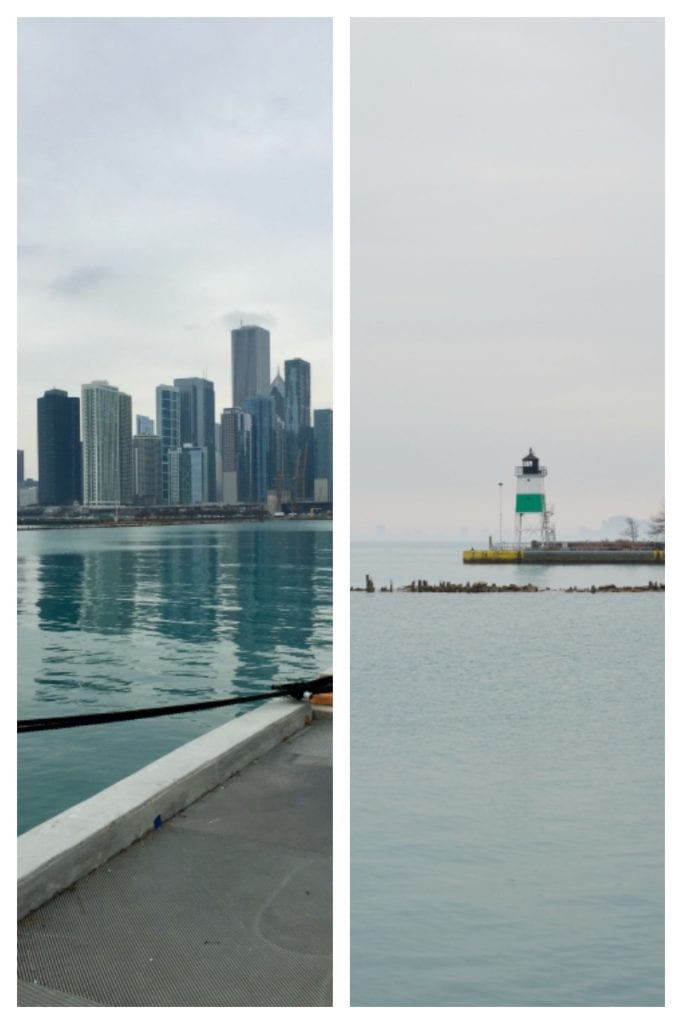 The show is at Navy Pier until the 26th so you still have time to check it out. Again, thanks to Country Financial and Mariano's for sponsoring me. Be sure to check out Country Financial's booth while you are there. You can enter to win a home garden makeover!!! I signed up, but I think I am not eligible to enter. Womp, womp.
Anyway, welcome to Spring!
Related posts: