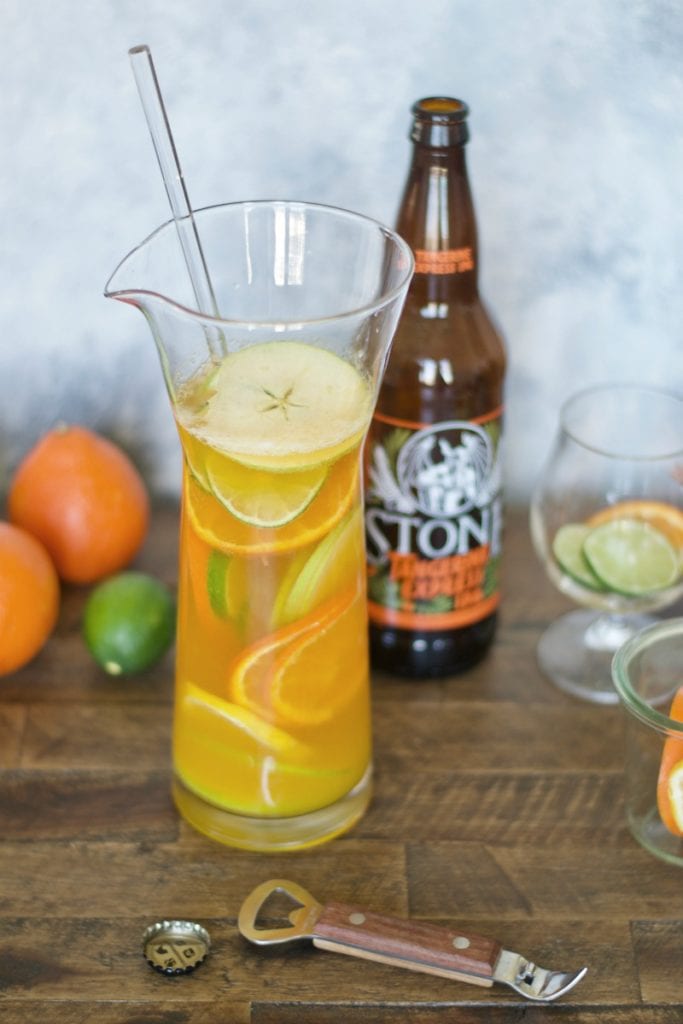 You read that right people, IPA sangria. It is my job in life to somehow incorporate beer into everything. I had previously made a cider sangria, which was popular… In Fall. Today is supposedly going to reach 70 degrees in the Chicagoland area so we need something fruity and springy–hence, the IPA sangria. Citrus season is almost over so let's send it off with a cocktail and a little porch or deck-side chat. Sounds nice, right?
That cocktail will have to wait because I am currently traveling solo, just for the day to the good ol' STL. Ya know, just totally doing my #girlboss thang. Dressing all Pinteresty/Hipstery and getting my nails done ahead of time. I am probably going to post super cheesy pics of O'Hare and the carpet or the neon light tunnel. Oh! And don't forget my Starbuck's coffee shot! Duh! If you follow along on social media, you will be in for a treat. You'll probably be suuuuuper jealous. 😉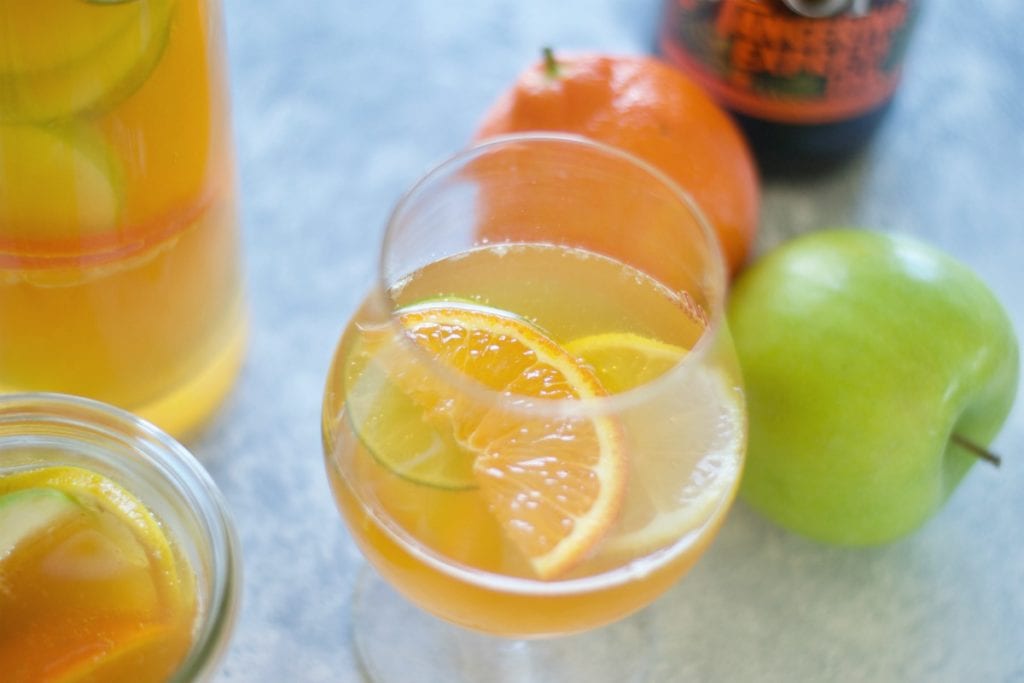 Just one thing though…
In reality, I will probably be sweating through my white button up hipster shirt because I am so nervous. I have never flown alone ever anywhere. Yeah it is only a 45 minute flight but I gotta get to the airport and get to the gate all on my own. No amount of nail polish or hipster clothes will save me if I am late or miss my cab. #Girlboss means being my own boss and being in charge of my person and getting my person's booty where it needs to be. Also, know that even though my Insta-stories may be rad, I for sure have like a million blisters. It is for sure a fake it 'til ya make it moment. And by "make it," I mean sitting comfortably on my flight to STL.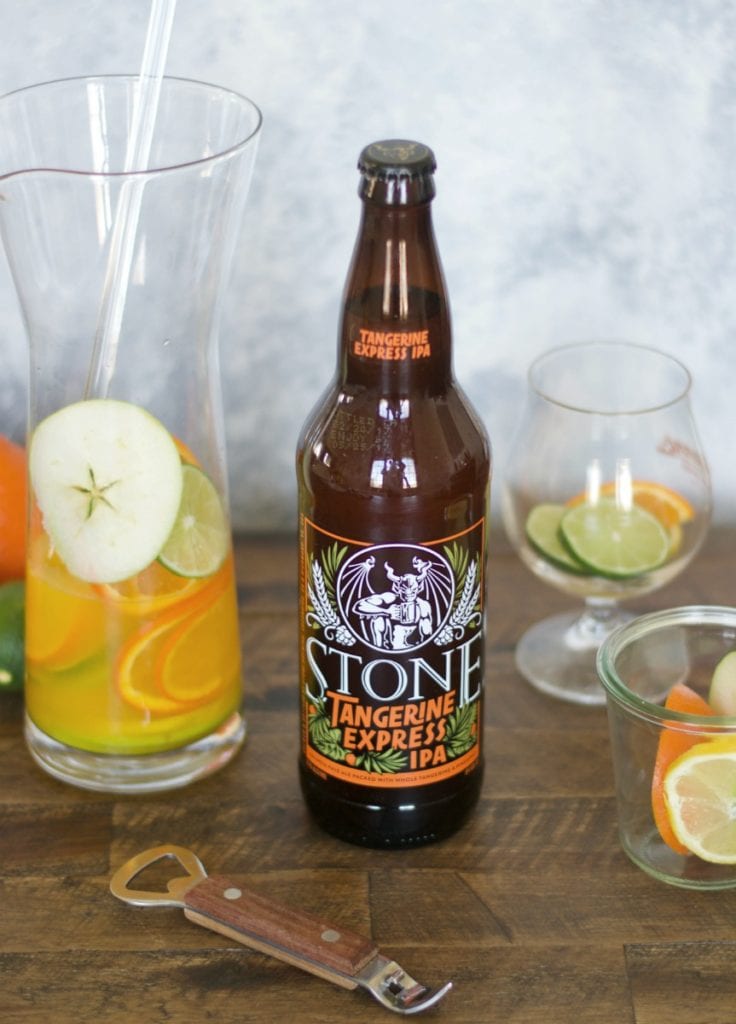 Like I said earlier, before all the sweaty talk, I am only there for the day. I am doing some cool stuff with Illinois farm Families, but you can see for yourselves via my social media and if you aren't a social media person, I will clue you all in to what is happening right here in a few days-ish.
My flight doesn't get back until 5:30pm. You better believe I already have presliced fruit and this beer chilling in my fridge waiting for my return.
Happy weekending, folks!
Related posts: