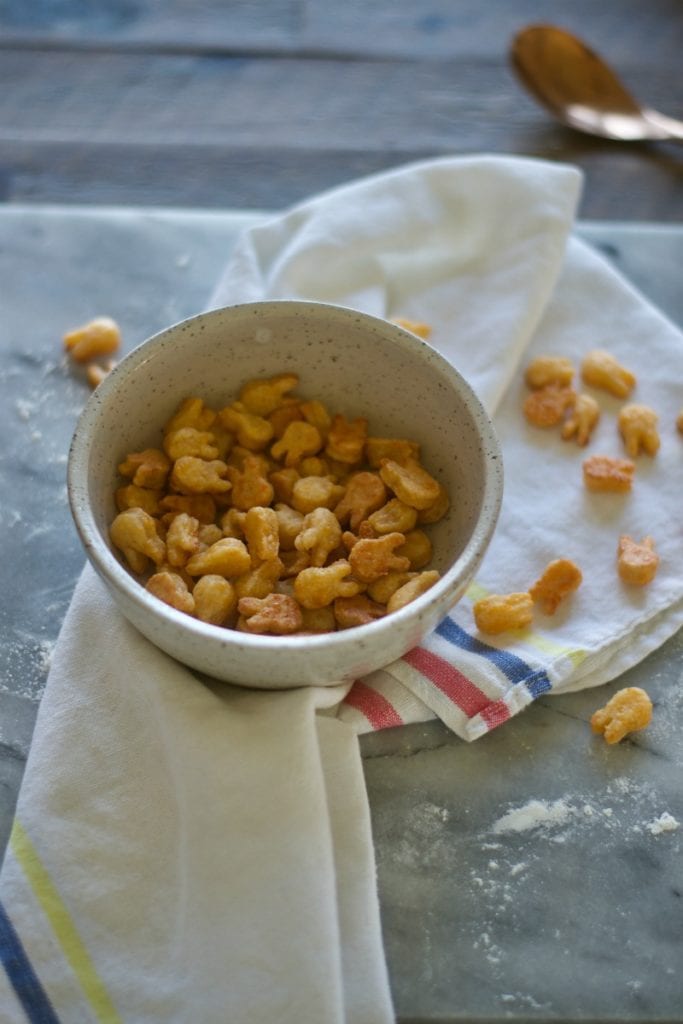 Funny story… Remember that IPA Sangria post from Friday? How I jauntily, almost cockily, joked about how I was going to get to the airport early and take all these pictures of me with my coffee and the cool lights in the terminal at O'Hare?
Yeah, my 4am alarm. It did not go off.
Thank the Lord above that Mike's school alarm went off at 5:20am. And also, thank the Lord above that I was able to wake up, shower, get to the airport, park, get through security, and to my gate all before 7am. That scene in Home Alone is not so funny when you are the one living it. I am not a fast person by any means, but I sprinted through the airport. I made my flight and got to meet some truly wonderful people and see the ground of Monsanto in St. Louis.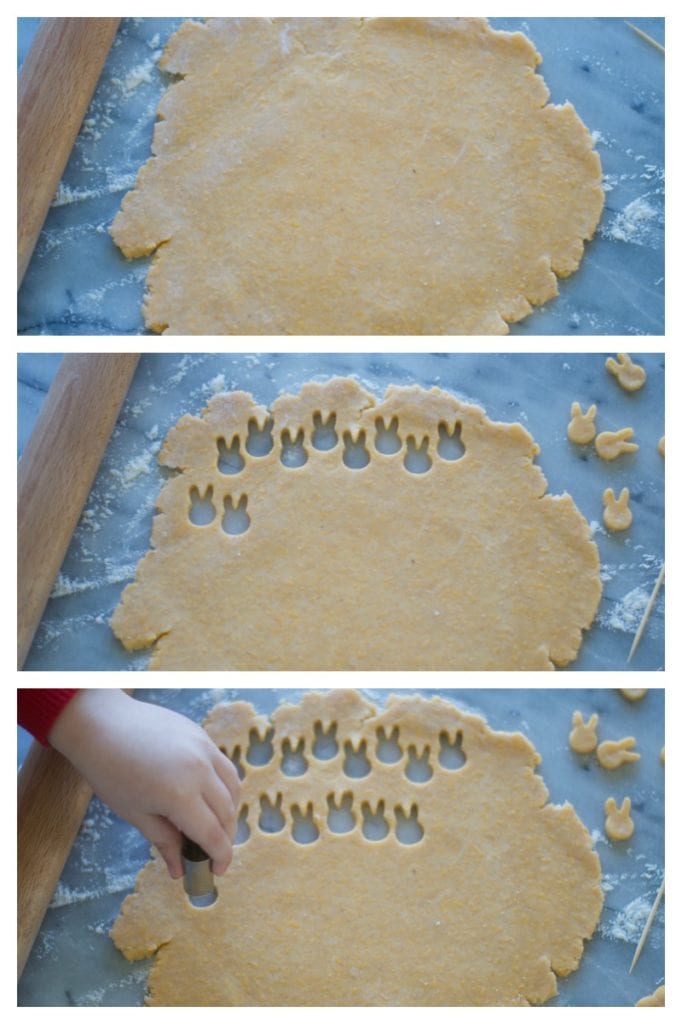 I learned a lot about GMO's and farming. It was such a thorough day. I felt like I was back in my Biology college courses. Since I am still processing a lot I learned, I am not going to share that with you just yet.
Today, instead, it is a copycat kid-friendly recipe. You know cheddar bunnies? Basically glorified goldfish. my kids go nuts for them. This is the perfect snack to unwind with while your kiddos snuggle in your lap and your blistered feet from running in boots through the airport throbbing but propped up on a pillow. You can also share this snack with them if you so choose.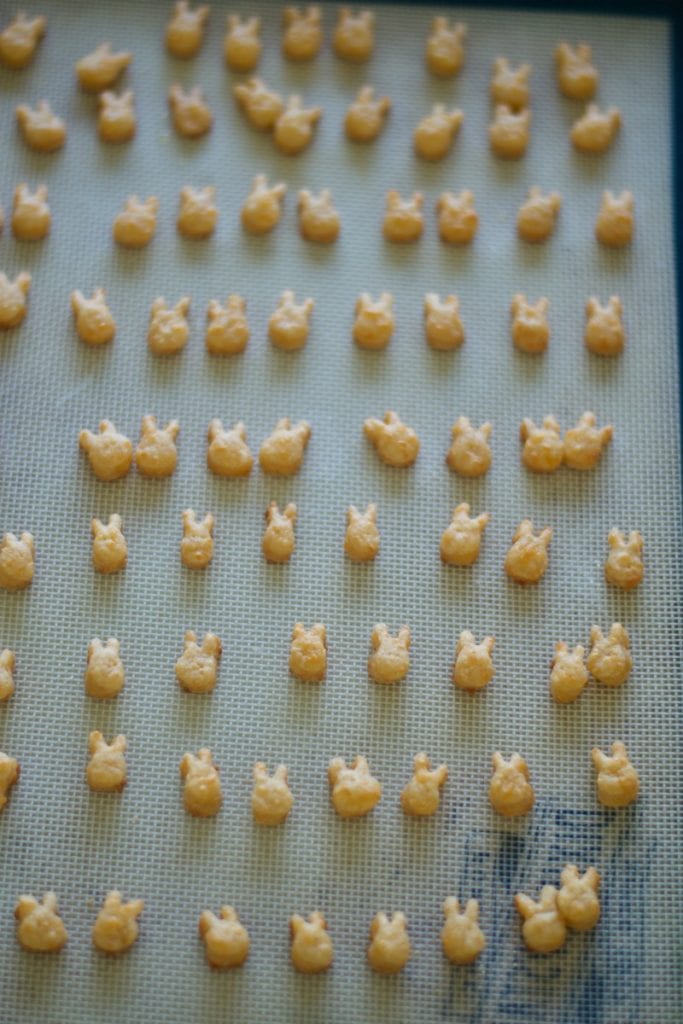 I will warn you though that one day your kids could be helping you cut out the crackers (I used this bunny cutter by the way) and then the next day acting like these bunnies are the killer bunny in Monty Python and the Holy Grail. The one with the pointy teeth. I hope you know what I am talking about… Kids are fickle and it is a good thing that sometimes they don't know what they are missing.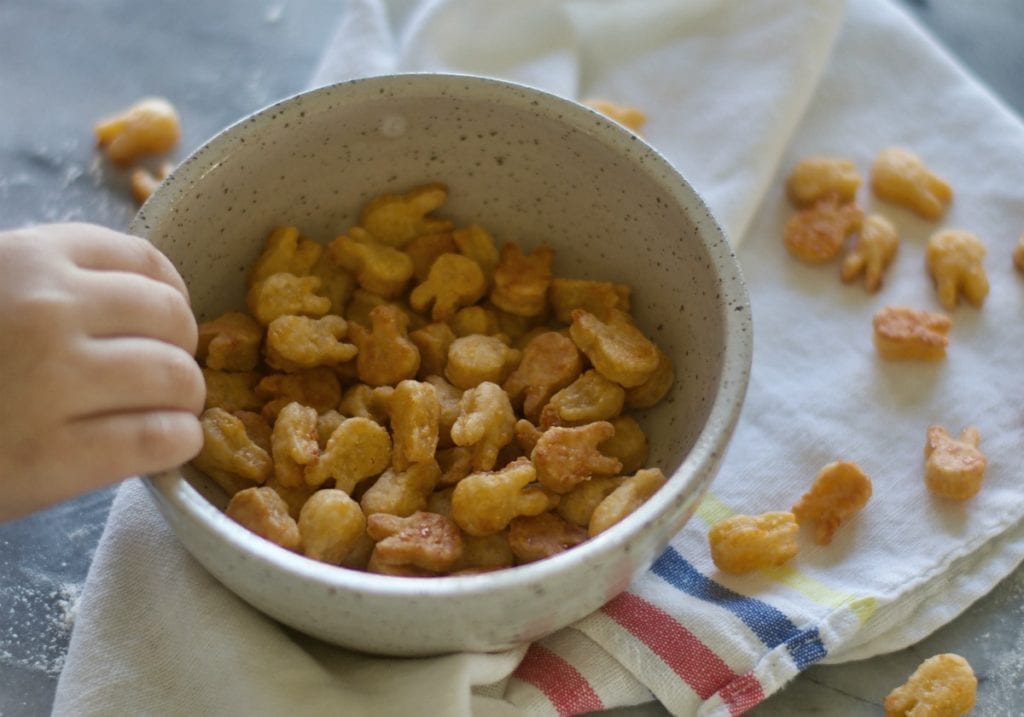 In the end, it just means more cheddar bunnies for you and me!
Related posts: