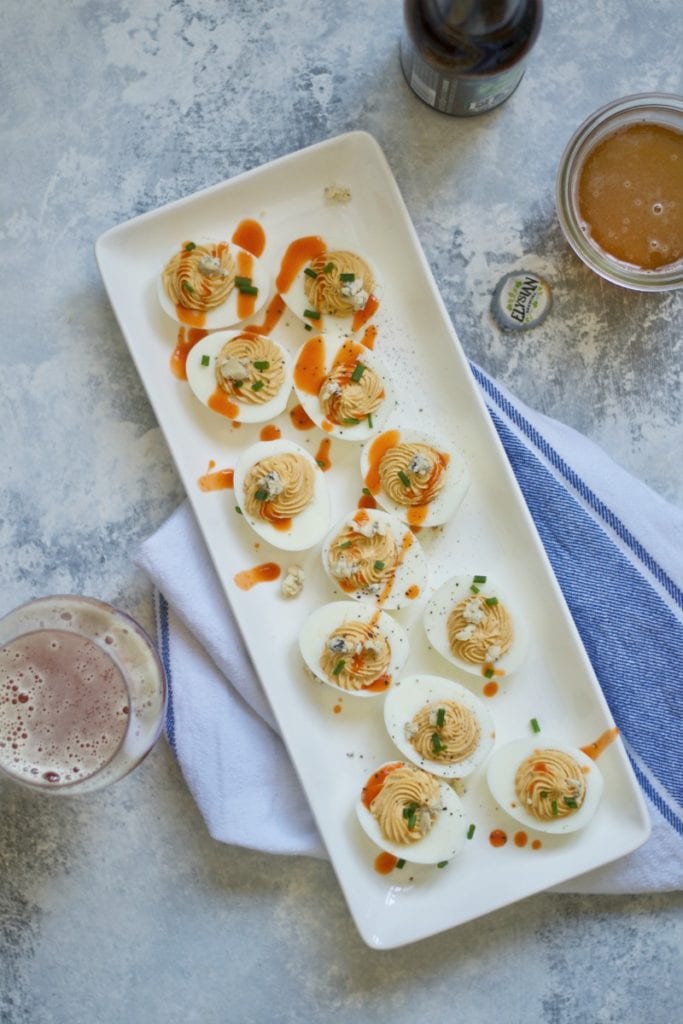 Are you guys sick of eggs yet? All week long I have been chipping away at my dozen hard-boiled eggs from one set of cousins egg coloring session. We all went to my brothers house the other day to color more eggs with the boys' other cousins. Two dozen to be exact. Those will be the eggs at Easter. My mom will be bringing blessed eggs, also hard boiled, as well.
That's a lot of eggs!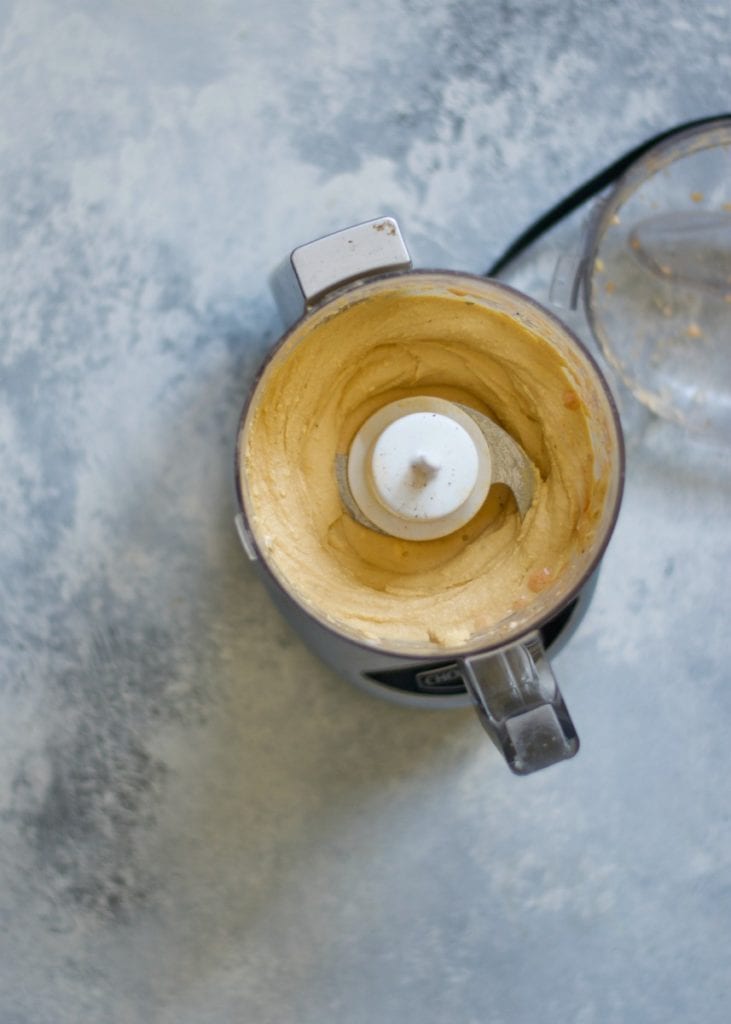 I can maybe get Andy to have one. Yeah. One. Mike isn't a breakfast person. Jack is out of the question. Last time I gave him a hard boiled egg, he thought it was a ball and threw it. Or maybe he knew what it was and was just being a little rascal. "Little rascal" is not the term I would normally use to describe that behavior, FYI.
That just leaves me to enjoy a hard boiled breakfast every single day until they are all gone. Seems kind of boring… See where I am going here?
In my quest to incorporate my love of beer into everything, I developed this hoppy, buffalo deviled egg recipe. Not only does it look pretty, it is boozy! The perfect way to make it through those family gatherings. Jokes! Jokes! Jokes!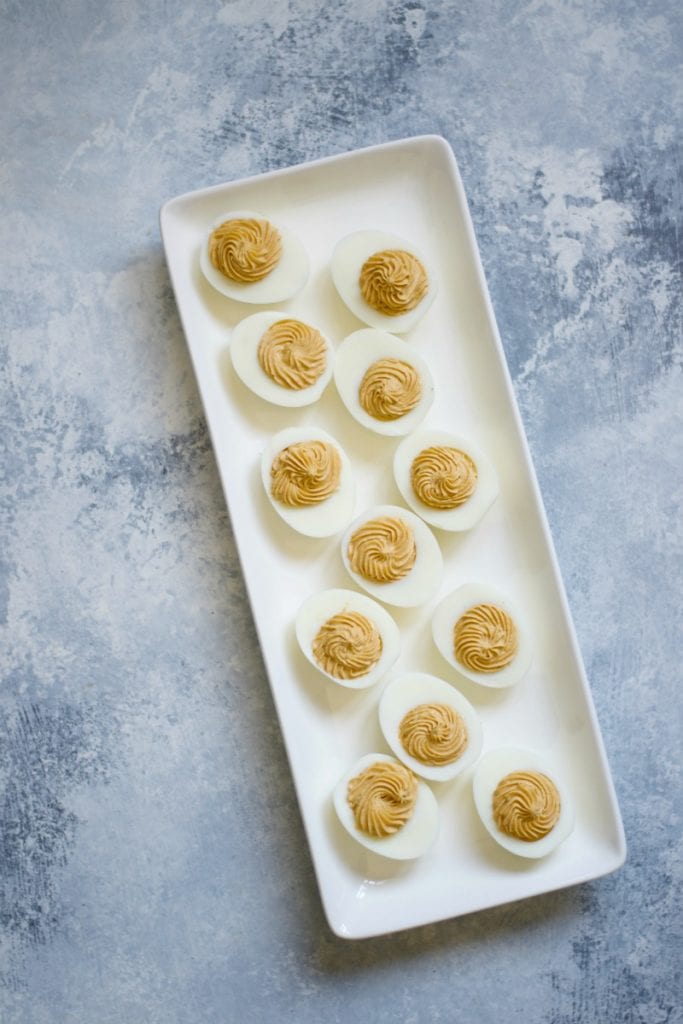 Most of you might have your menu planned already. I am sure it includes hard boiled eggs. So, take some of those boring eggs, six, six little eggs to be exact, and turn them into something unexpected. My sister in law always talks about how much she loves deviled eggs. I was a little skeptical, until she brought some lobster ones to Easter. Cash money! I should have believed her and incorporated these into my party planning and menu, a la Betty Draper, years ago! Don't you think 1960's and Mad Men when people talk about deviled eggs?
No. Just me. As usual.
I have one more Easter brunch kind of recipe up my sleeve this weekend. Here is a hint, it rhymes with Shmishkets.
Related posts: