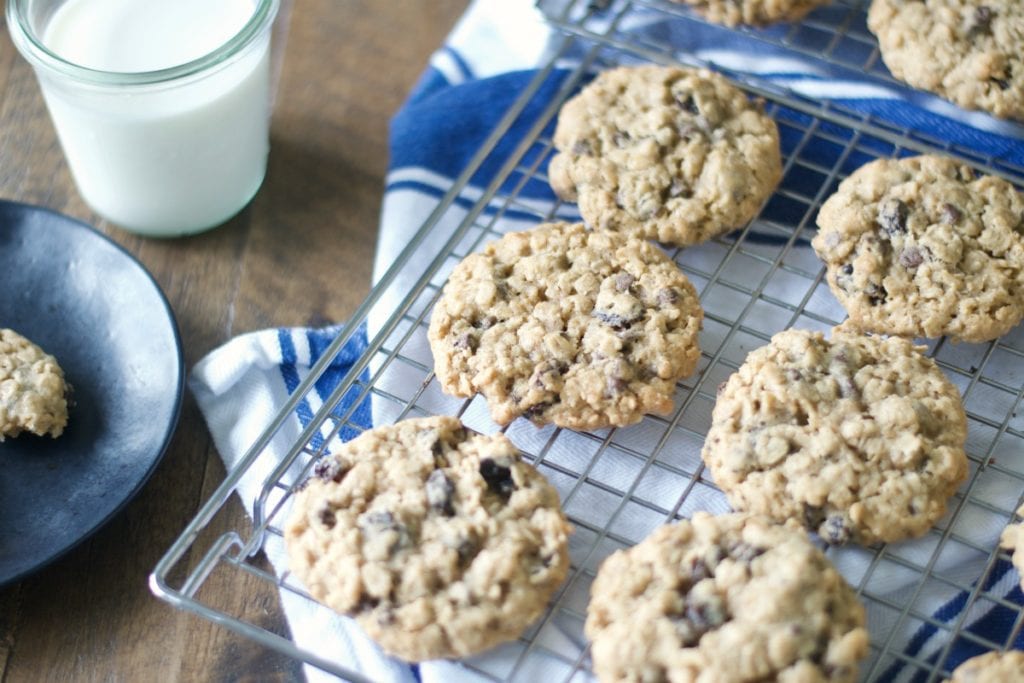 Ever since I became a parent, I have been paying more and more attention to the way parents and adults are portrayed in the movies and shows our kids are watching. I will tell ya what; I don't like it. I also still have a tough time calling myself a full blown adult. I mean, Mike and I did forget to send in info for out kid's birth certificate for three years. I guess I can't really make an argument for adults then. But, I am going to try anyway.
The first show that annoys me is Paw Patrol. First off, where are Ryder's parents? How do they just let him run around all day with a bunch of talking and car driving dogs? And the Mayor! If we had a mayor in the real non-cartoon world that walked around with a pet chicken in her purse, I am pretty sure she would be institutionalized and kicked out of office. That fricken Chickaletta gets into just as much trouble as the mayor. That speaks volumes. Adults are as "smart" as chickens. No wonder Ryder doesn't have parents. I guess that would discredit him as a knowledgeable rescuer in the eyes of the youth.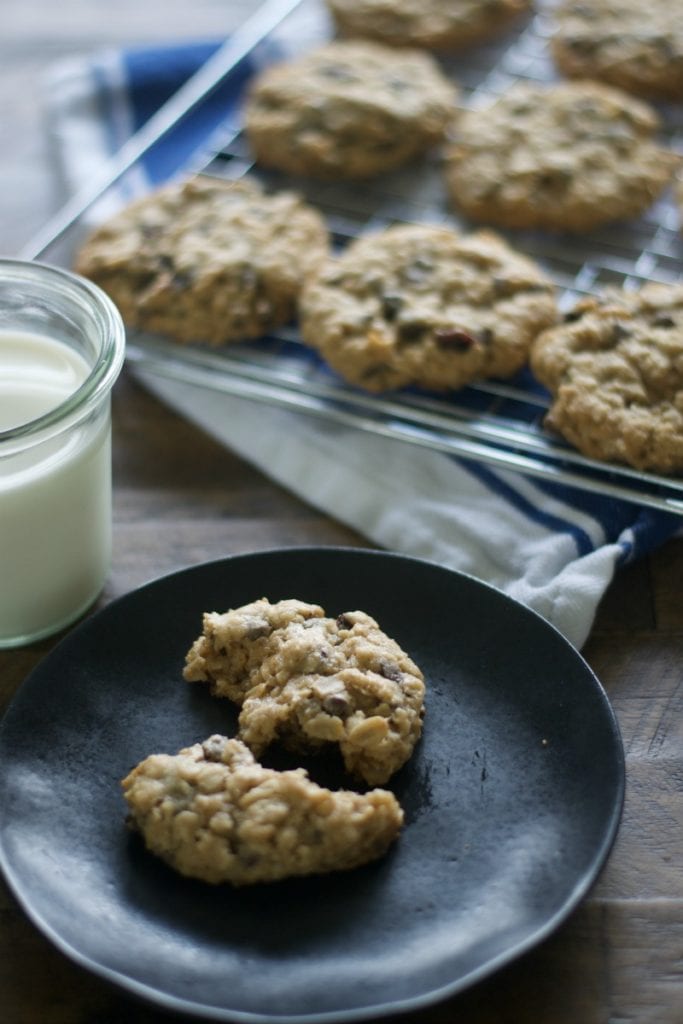 Maybe I am reading into that show a tad too much. Ok, I will give you that.
Since I like to keep up with pop culture, I jumped on the 13 Reasons Why bandwagon. For those of you living under a rock, it is a Netflix show about high school bullying and suicide. Wow, deep for a cookie recipe post, I know. But seriously. They portray parents as clueless and wrapped up in their own lives. I do understand that is partly true, since your kids are away from you for like 50% of the day. But to say parents have NO IDEA what goes on in lives of teens in insane. We were all teenagers once, so we do kind of have some frame of reference. I know, I only have little kids right now so I cannot speak to being a parent of a kid that age.
The one things two characters did talk about was how "parents don't see us seeing them." That is good to remember. We think these little ears don't hear everything or understand everything, but oh boy do they!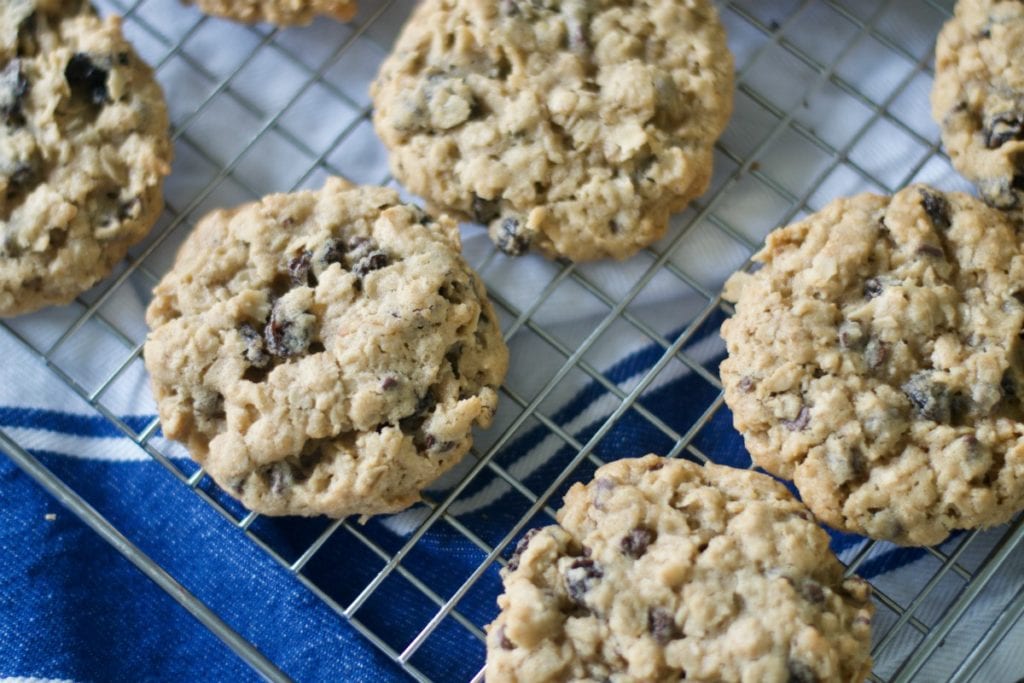 I have a lot of other issues with this show, yet I am still watching it. I will save those issues for my high school teacher husband. He looooooves hearing lengthy explanations of shows he isn't watching. The more detail the better. Ha!
Parents may be depicted as dum-dum's on these shows. However, in real life, at least in our house, we are the ones that control the cookies. So the kids at least have to humor us and pretend we are smarter than them, if only to get cookie access.
Chocolate Chip and Raisin Oatmeal Cookies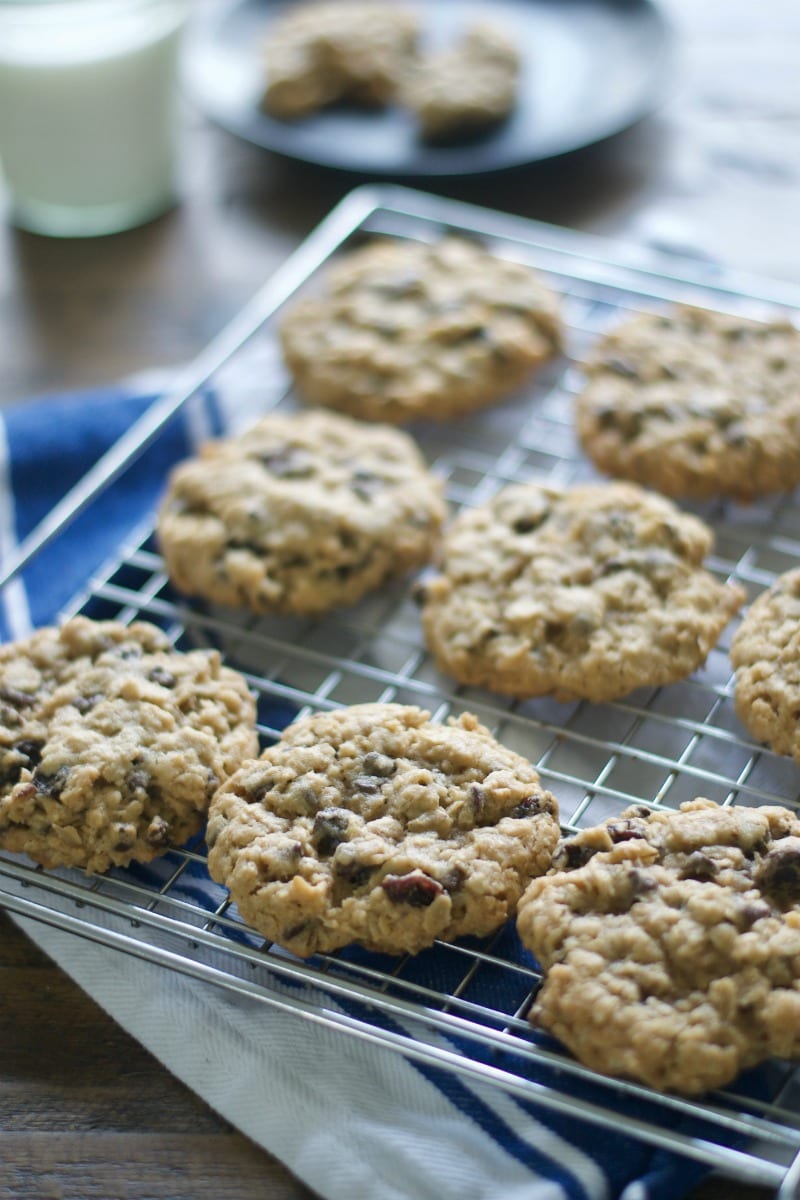 Chewy oatmeal, raisin, and chocolate chip cookies.
Yields: 14-16 Cookies
1 Cup All-Purpose Flour
3/4 Teaspoon Baking Soda
1/2 Teaspoon Salt
1/4 Teaspoon Cinnamon
12 Tablespoons Unsalted Butter, room temperature
1/3 Cup Granulated Sugar
3/4 Cup Packed Brown Sugar
1 Large Egg
2 Teaspoons Pure Vanilla Extract
2 1/4 Cups Rolled Oats
5 Ounces Semi-Sweet Chocolate Chips
3/4 Cup Raisins
Preheat the oven to 350 degrees F. Line a large baking sheet with a silpat or a sheet of parchment paper.
In a medium mixing bowl, whisk together the flour, baking soda, salt, and cinnamon.
In the bowl of a stand mixer fitted with the paddle attachment, cream the butter and on medium until smooth. Add the sugars to the bowl and beat on medium for 2-3 minutes until light and fluffy.
Scrape down the sides, add the egg and vanilla. Mix on medium until combined.
Add the flour mixture and the oats. Mix on low until combined.
Stir in the chocolate chips and raisins.
Scoop heaping 1/3 cup sized scoops of dough. Roll into a ball and place on the parchment, about 6 cookies at a time. Bake for 12 minutes until golden brown. Let the cookies cool for five minutes on a baking sheet before transferring to a wire rack. Let the cookies cool completely on the rack.
Bake in batches until all the dough is used.
Preparation time:

15 minutes

Cook time:

12 minutes

Total time:

30 minutes