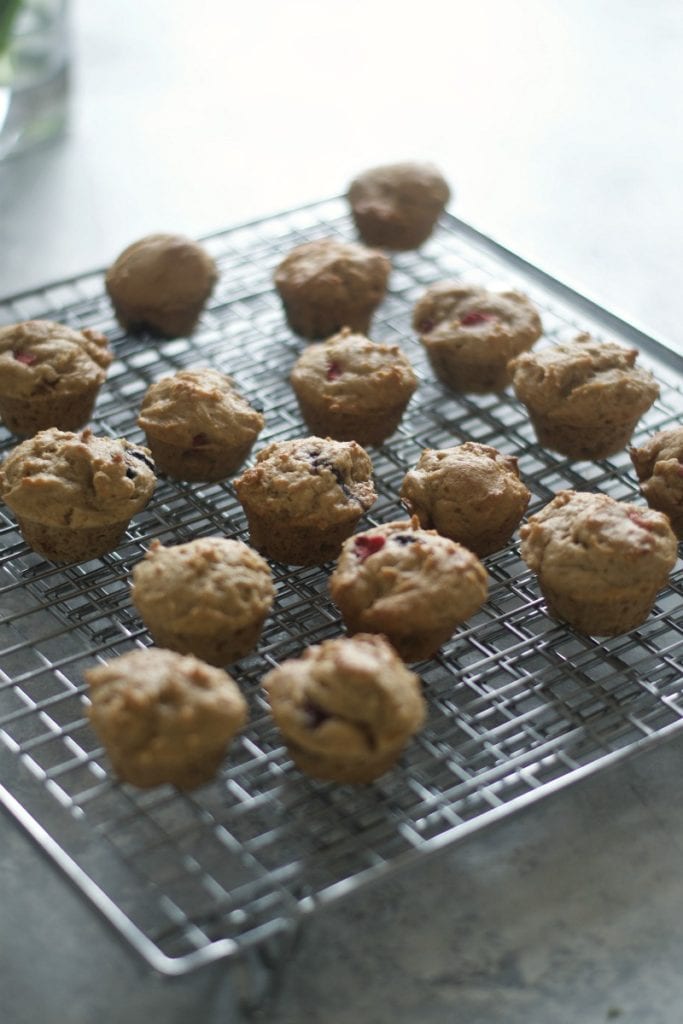 I must apologize in advance to all my fellow Midwesterners for most likely jinxing us by saying the next sentence. The weather has been amazing the past few days. If you live in the Midwest and are waking up to stormy skies, it is because of me. I blew it. A stretch of good weather this time of year is just like Fight Club. You don't talk about it.
Now that the apologies are over, we can move on the the recipe!
Mini muffins for the win in this house. My boys never sit for more than 10 minutes. If they do, I know they are sick. Seriously. Since the spell of good weather hit, I can rarely coax them into the house without a temper tantrum. This is the kind of food you can trust little hands to run around with and actually eat…not Hulk smash into oblivion like most of the foods Jack has no interest in even trying.
I am all for a sit down meal with the whole family and everything, but most afternoons, when the boys are happily playing together outside, I find it easier to just bring a few filling bites to them and let them keep doing what they were doing. Plus, no plates equals no clean up!
The boys hate all vegetables except for pickles, if that even counts. I am lucky that at least they love all kinds of fruit. Always have. I am also lucky that they don't have a nut allergy. So many days my life has been saved by a quick PB & J. They will both agree to eat that. But not really more than once a week. They never want to make things too easy for their mom.
This muffin is like a peanut butter and mixed berry jam sandwich. Just in muffin form.
This isn't just about the kiddos.
This recipe is also for all the people that would rather the 10 extra minutes of sleep time than messing with making breakfast. If that is you, I suggest making these stat and popping some in the freezer for a rainy day!
Related posts: