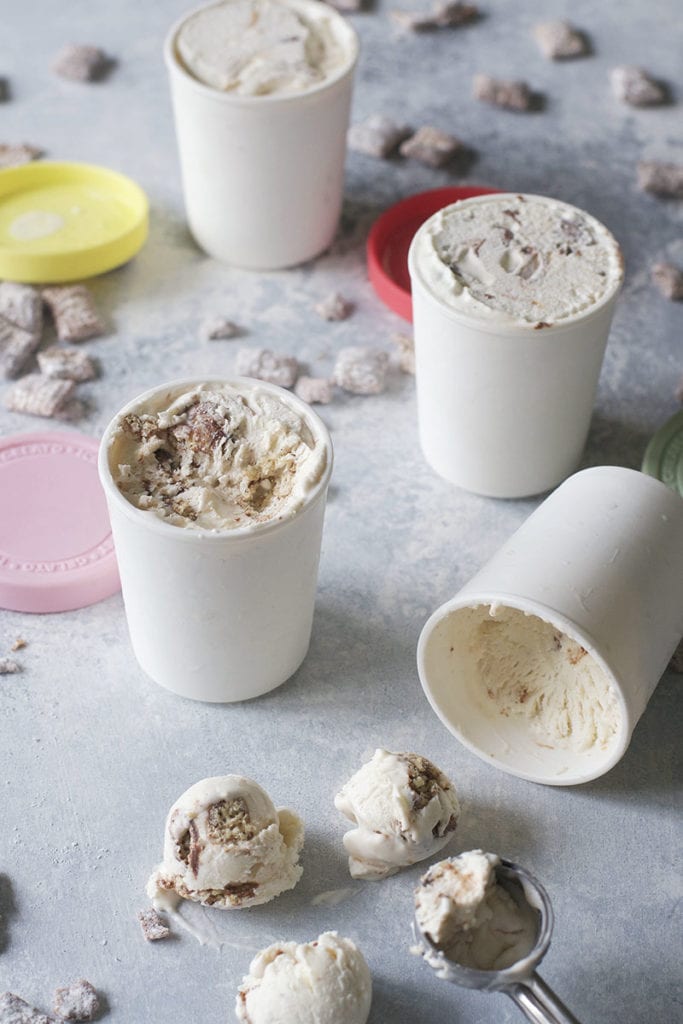 Do you say Muddy Buddies? Do you say Puppy Chow? What about Monkey Munch? Reindeer Chow? Or Muddy Munch? Or are you reading this and totally confused? Do you think I just used slang terms to describe some weird and explicit stuff? Chill out. I am talking about a snack!
I am from the school of Muddy Buddies. I mean, it is trademarked as the correct name of this snack made from Chex Cereal. In case you have not had the privilege of living like a tween girl and making this super simple snack, all it is made up of is Rice Chex mixed with melted chocolate, butter, and peanut butter and then tossed in powdered sugar. No matter how old I get, this snack is always at summer bbq's.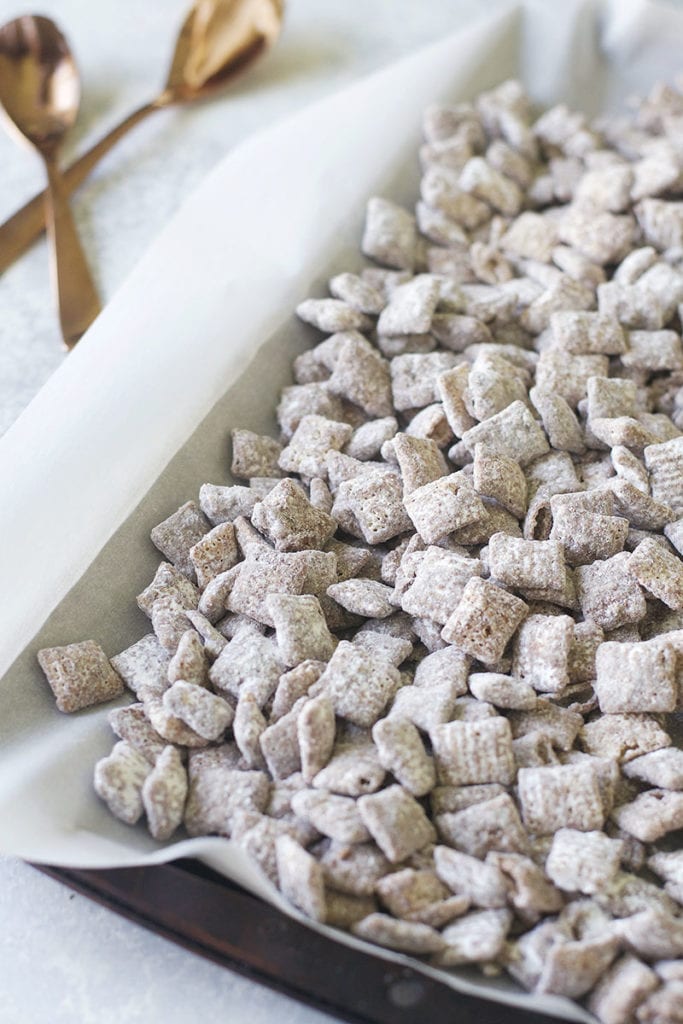 I totally get it, too. It is super easy to make. Andy made this batch. No oven required. Plus, it feeds a crowd, not matter what age. Oh, you peanut-free people. Hm, I totally think you can sub in a different nut butter and it would still be awesome, because, well, sugar!
Making this snack with Andy brought me back to my days in the Girl Scouts at my first sleep away camp. It is a very nostalgic treat for a lot of people. If you have not had it I highly recommend it.
With all this nostalgia and nice summer weather hanging around, I thought, why not make my own ice cream and mix in this summer bbq staple?!?
One problem, though.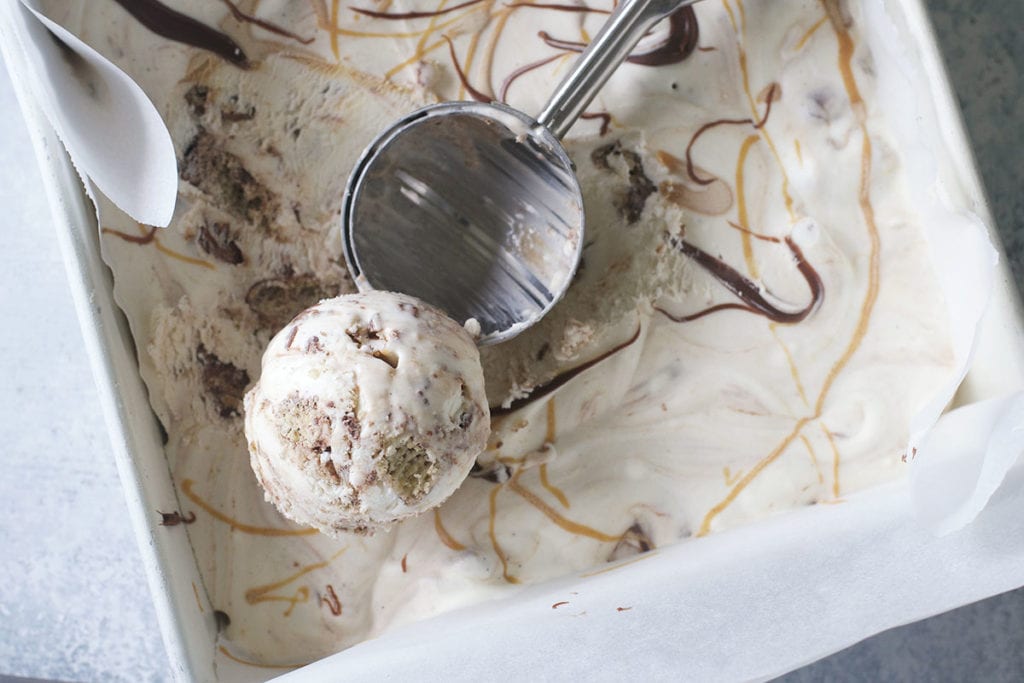 You know how like two summers ago I said I was totally getting an ice cream maker? Well, I totally didn't. I just didn't eat enough ice cream to be able to justify buying another large kitchen gadget. I really do like my open countertop, so all my gadgets are in cabinets or closets. Ask Mike how he feels about me putting the coffee maker back in the cabinets. So yeah, I didn't buy it.
But, fear not! If you are in the same boat that I am in right now, I have found the solution! Sarah Kieffer's No-Churn Ice Cream from The Vanilla Bean Baking Book solves most of life's problems.
A little note on that though. No-Churn should really be titled "Crossfit for just one arm." You do have to fold the whipped cream into the mixture for quite some time. it is worth it though, because the end result is literally THE BEST ice cream I have ever had! It is super creamy and the little swirls of Nutella and peanut butter pair perfect with the crunch from the Muddy Buddies. This ice cream did not last very long in my house.
Related posts: