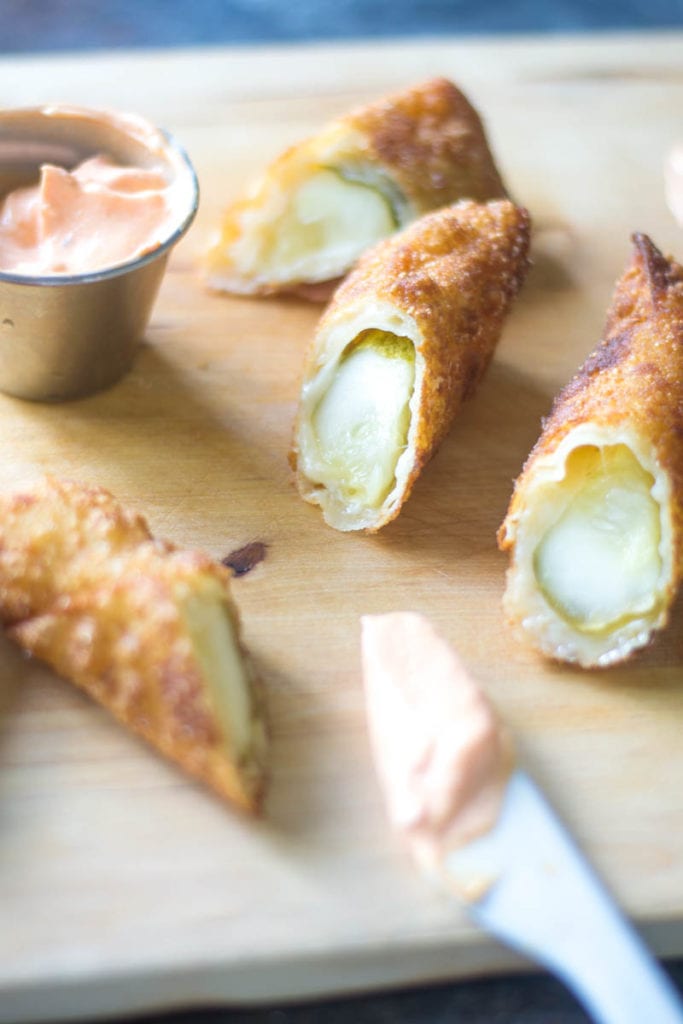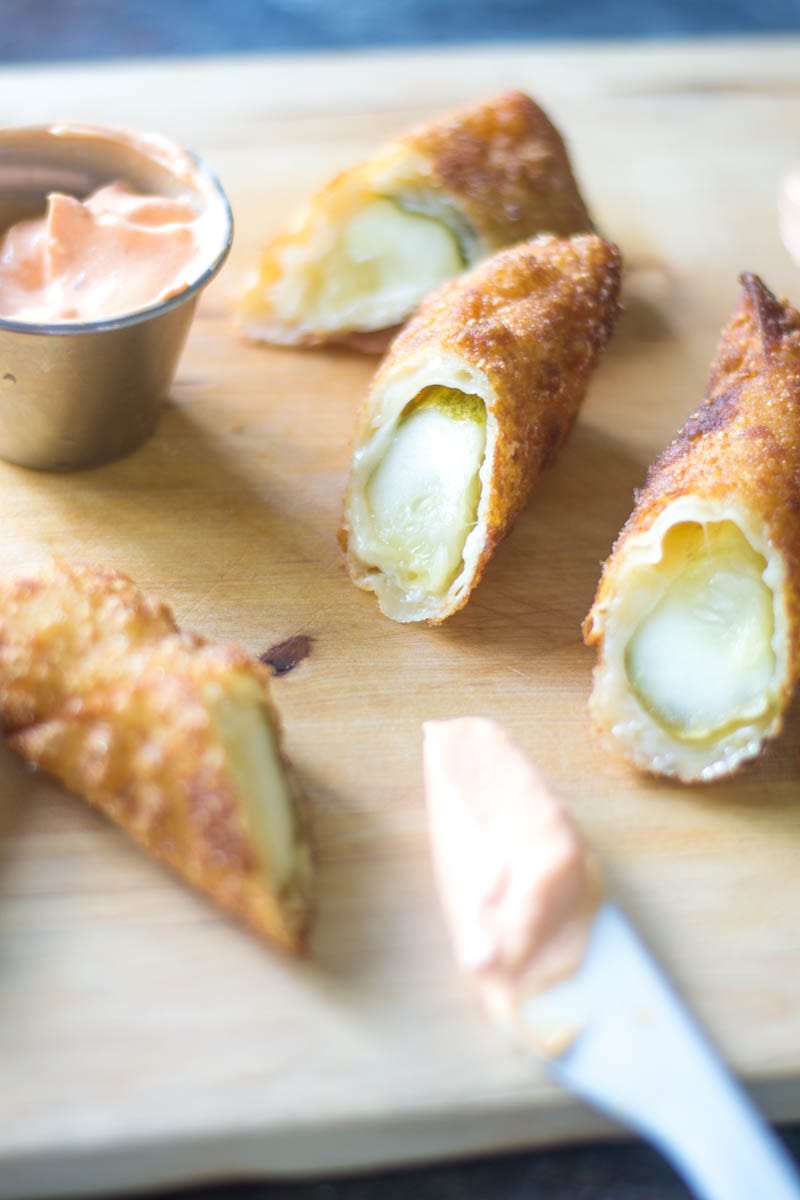 Lots happening at casa de Sarcastic Cooking! Mike and I are adulting this homeowner thing so hard! We had a fence put in yesterday and finished up the backsplash in the kitchen. Woo woo! We celebrated with a little cousin sleepover for Andy and Jack. Having older cousins around is the key to sneaking off and writing blog posts and editing pictures. Just so ya know.
This recipe for you today is from Molly Yeh's cookbook, Molly on the Range. The second I saw it I knew THIS is Andy's definition of good food. So, I put the kid to work making it with me. Well, everything except the deep frying. I am even scared to do that sometimes.
He is so cute when we cook together.
He pulls his chair over and tells me to get the things. Then says "Let's get cookin, ok mom." Heart melted.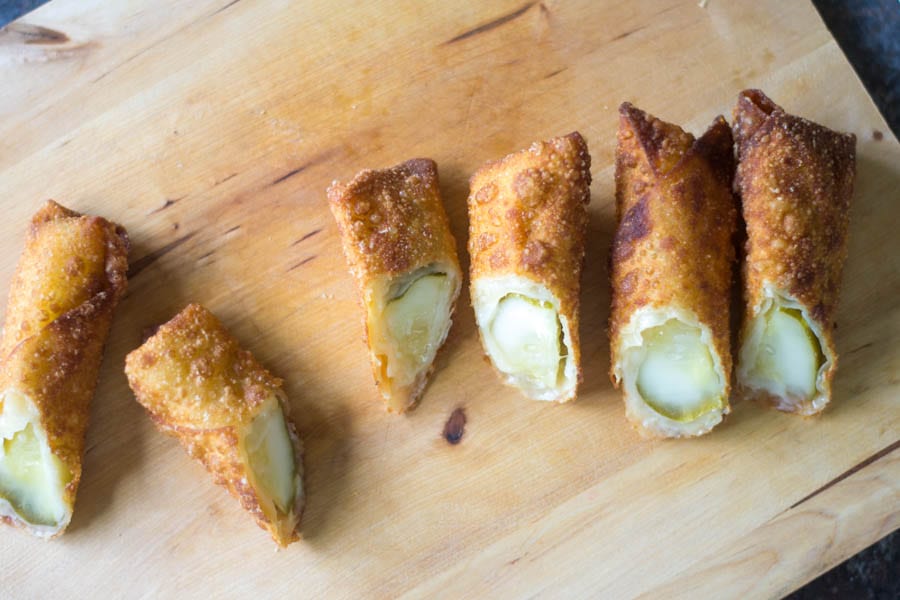 I am always thrilled and annoyed at the same time when Jack and Andy want to jump in with food prep. Yes, it is really good that they share my passion and learn from me. On the other hand, the amount of ingredients that end up on the floor is sort of the bane of my existence. In this case, I lost a few pickles and many, many slices of cheese. I had to keep smacking his hand away just to get the pictures. I would have taken more photos of the ingredients but my assistant kept rearranging them, taking bites, and then putting them back in frame.
Reeeeeeeal helpful.
After we assembled them and I fried them up, I looked at the time. It was like 2:30pm and I didn't really think about the fact that eating two fried pickle spears would maybe ruin his dinner.
I mean, I can't be mad at him. He did eat a vegetable… kinda sort of?
Related posts: