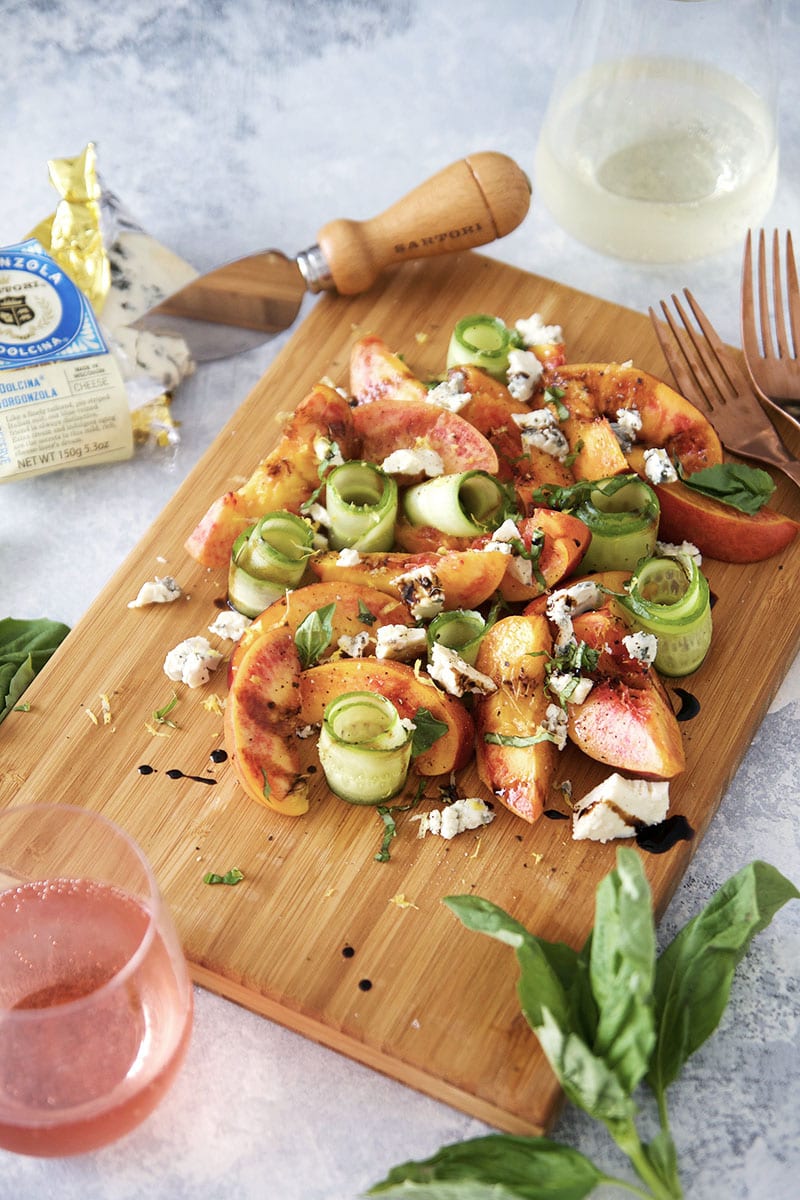 This! Nectarines, cucumber ribbons, and little dollops of gorgonzola. Yes, this salad is probably what kind of balance I should have had going into my fat mouth all summer long, instead of all the pizza, burgers, and beers. Oops! I guess there is no better time to start than now, since summer is practically over.
Cue all the crying emojii faces.
Speaking of crying and end of summer, my oldest baby starts preschool next month!
Either it hasn't really hit me yet, or I am in denial about the whole milestone. Who knows? Let's talk about happier things, like summer ending. Makes total sense, right?
All summer stone fruit season long I have had a regular rotation of nectarines on our table (in the fruit bowl, to be specific). Each week, I have wanted to use them in a recipe: this recipe. You know how it goes with the life of a stone fruit, though…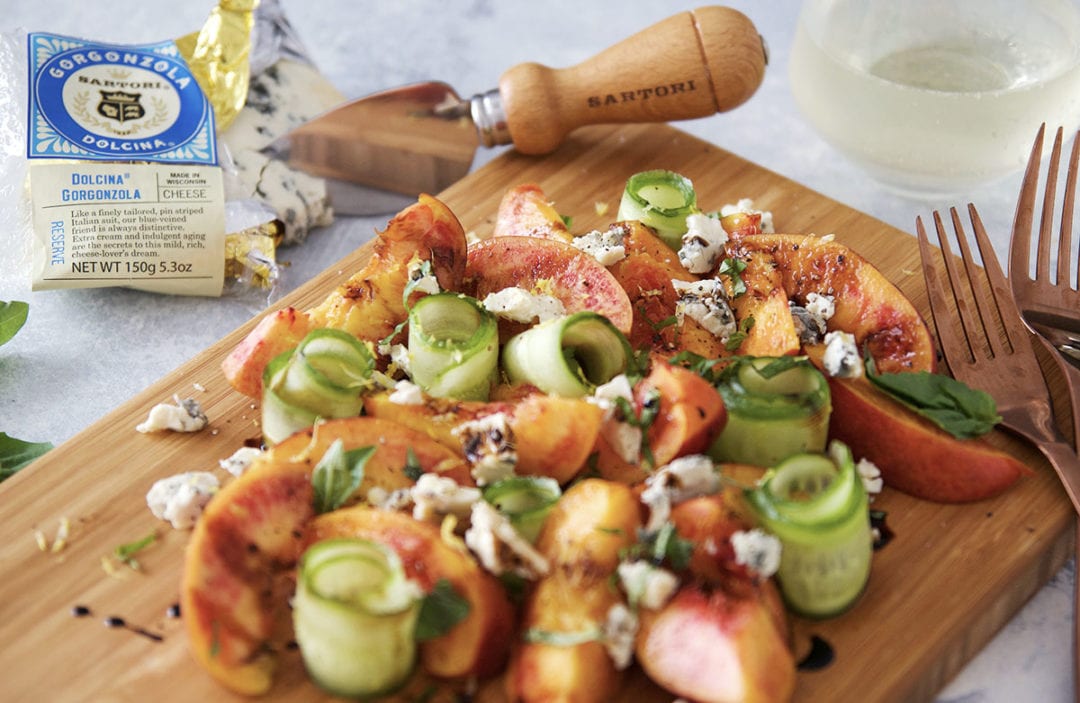 You lose some to bruising. For real, who bags cans on top of fruit? You lose others to toddlers thinking they are balls. You lose others to random toddler bites. The worst thing about that cause of death is that it starts as a random toddler bite, then heads to mold when they realize they don't like nectarines and put the fruit back in the fruit bowl without telling me.
Cool guys. Reeeeeal cool. RIP nectarine friends.
Once I finally realized summer was coming to a close, I had to make this recipe. Well, I knew I had to, but I still was just staring at the ripening nectarines, thinking I had more time. Then I got this aaaahhhhhhmazing gorgonzola from Sartori in the mail. Enter the perfect recipe making catalyst.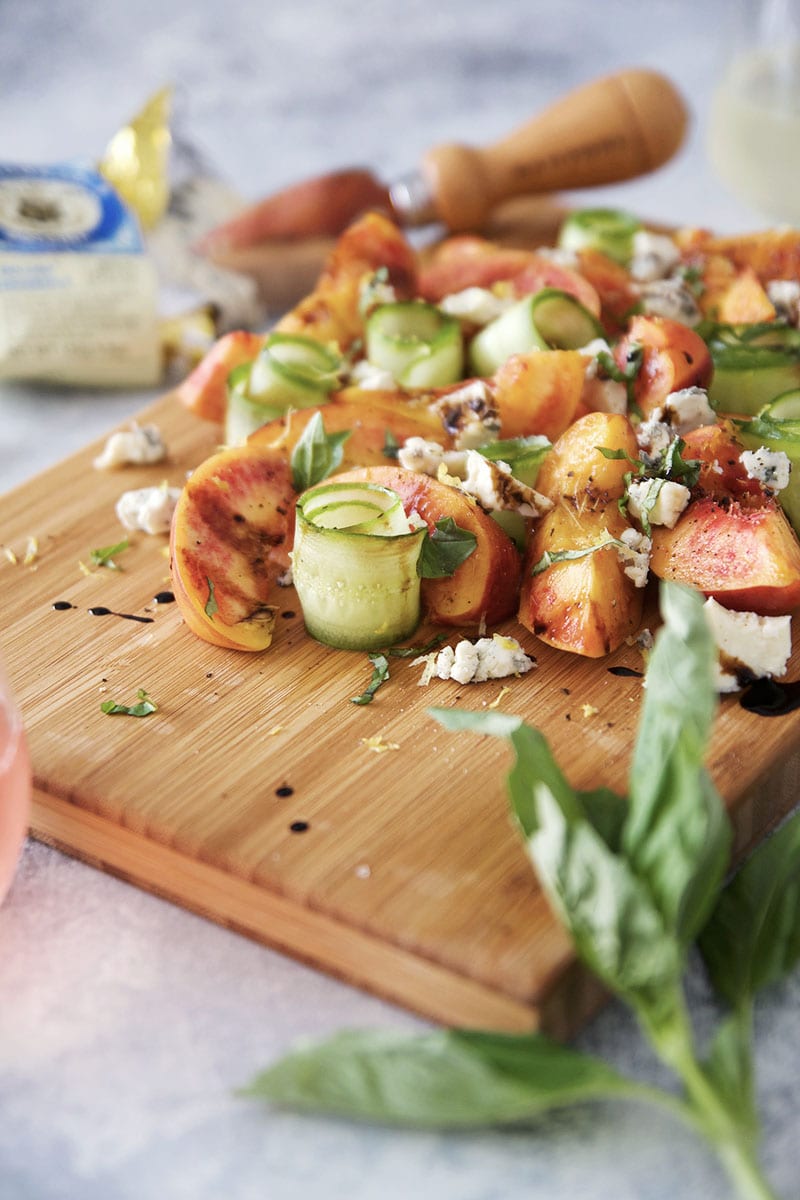 Yesterday would have been the third time that I made and consumed this salad. I also will be looking forward to making it next summer once nectarine season is RIP for real.
Oh. And if you want to bulk this salad up just add some olive oil, arugula, and green leaf lettuce. Or, if you have to try and convince some carnivores of the validity of this salad, add proscioutto!
Related posts: