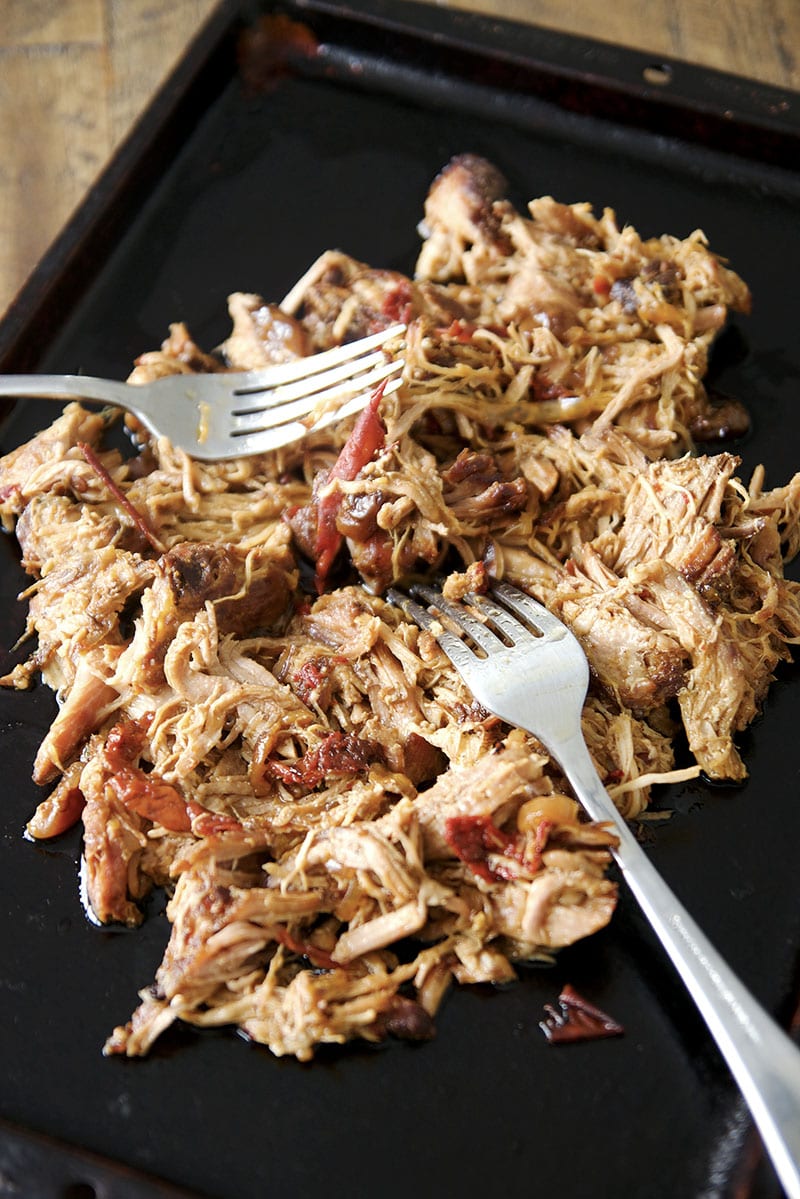 My good friend told me the other day that my Instagram feed is basically tacos every other picture. My response: I just really like tacos. This summer, all I have been making are pickles of all kinds and tacos.
Before all the cherries are gone and totally out of season, you have to, have to make this recipe.
I would say this is a totally easy and quick weeknight meal with minimal prep…
…if you have a cherry pitter. If you are like me and don't have a cherry pitter, the pitting process will take some time. Aside from that, it is just a matter of dumping things in the crockpot, seasoning your meat, and then setting the timer. Go to sleep and let the sweet aroma of spicy carnitas perfume your entire house.
Mmmmm!
I think the fact that tacos seem so prevalent on my Instagram is that they are always a part of my weekly meal plan.
Pasta Monday
Taco Tuesday
Stir Fry Wednesday
Sandwich Thursday
Pizza Friday
That is my secret to success. It is super easy to fill in the theme every week. It can be the same week to week or you can switch it up.
The recipe for these carnitas lasted me two weeks. I stored half in the fridge and then froze the other half. That way, when the next taco craving hits or taco Tuesday comes around, all I have to do is remember to defrost the meat.
Sorry for the big lecture on tacos and meal planning.
You guys know that, normally, I like to add some personal story or whimsy to each post, but the taco situation was just too important.
I will end this dissertation on carnitas right now with my conclusion. Take aways; meal plan, make carnitas, and eat more tacos.
Related posts: