Grilled Cheese for breakfast!?!? Whaaaa!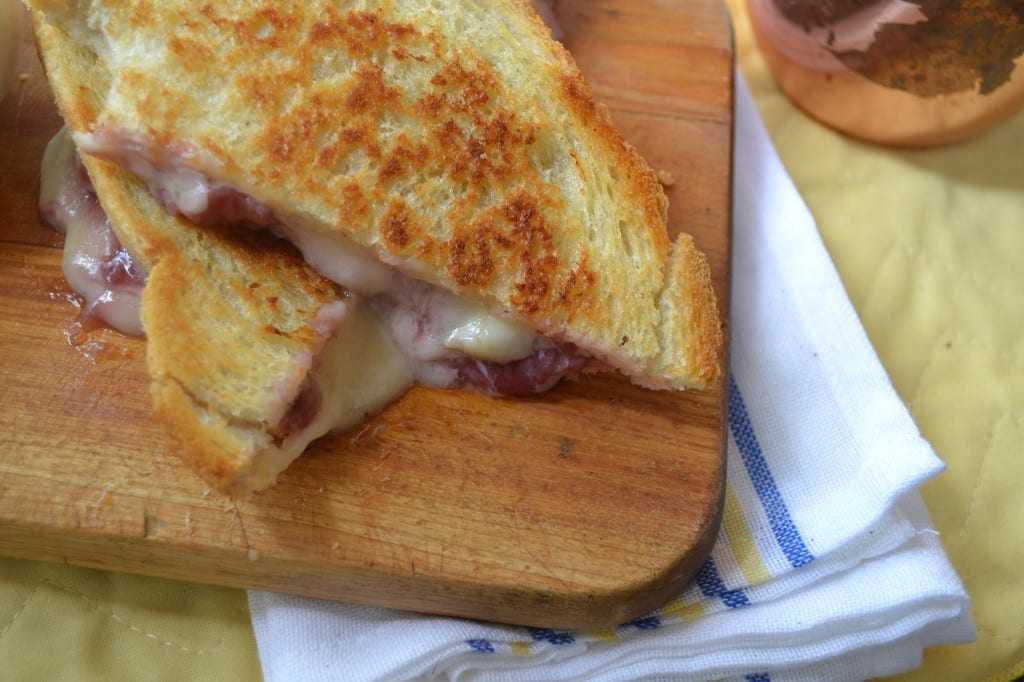 I have no idea why this thought never crossed my mind before. Somehow it just makes sense.
First bite of this sandwich and you are immediately reminded of the flavors similar to strawberry pancakes or a strawberry bagel with cream cheese.
While I was making the strawberry-red wine jam, I kept sampling spoonful after spoonful. I kept thinking "Mmmmm, jam."
I had to hide the jam in the back of the fridge under a to-go container of buffalo chicken tenders. I felt like Joey from Friends, just eating spoonfuls of jam right out of the mason jar.
So, if you aren't a grilled cheese kind of person, which if you aren't I don't even know why you even read my blog, at least you can pour the jam over some toast or some pancakes.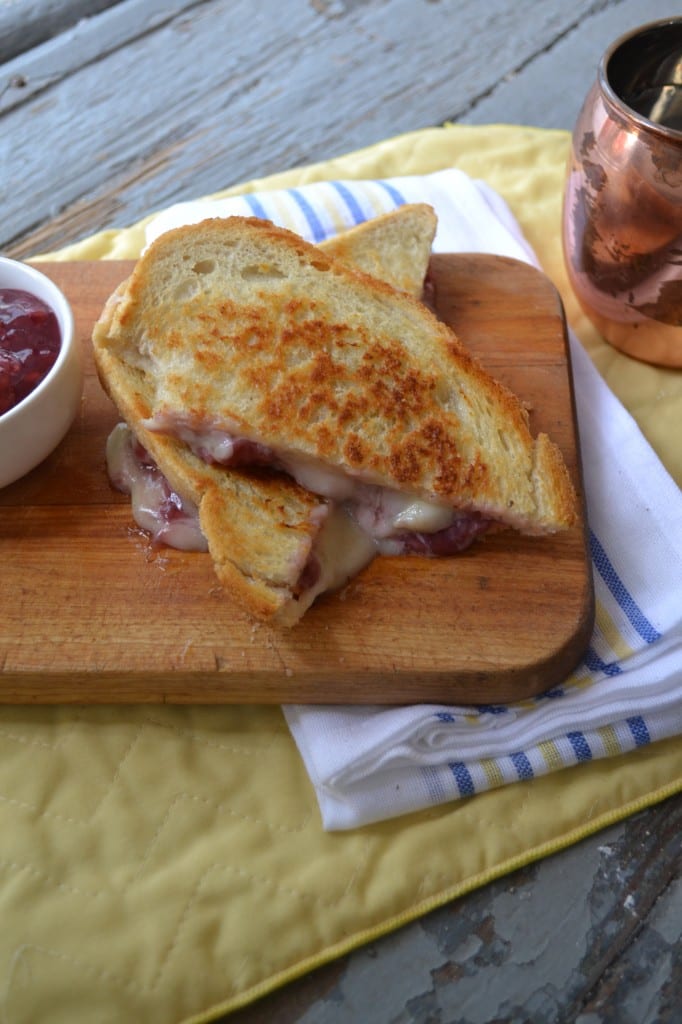 Ingredients (Makes 2 Cups of Jam and Two Sandwiches)
1 Cup of Red Wine
½ Cup Water
¼ Cup Sugar
Pinch of Salt
½ Pint of Strawberries, sliced
3 Tablespoons of Corn Starch
1 Tablespoon Butter
4 Sliced of Sourdough Bread
A Wedge of Brie, sliced
Add the red wine, water, sugar, and salt to a small saucepan. Bring to a simmer over medium heat. After three minutes of simmering, add in the sliced strawberries. Let them simmer for another minute.
Meanwhile, create a corn starch slurry. Combine the corn starch with just enough cold water to dissolve it in a small bowl. Add the slurry to the saucepan. Mix until the liquid starts to tighten up and look more like a jam. Add the jam to a bowl and refrigerate for at least two hours before serving.
Butter one side of each slice of sourdough. Place the slices of bread in a large skillet or griddle, buttered side down. Add the slices of cheese to the bread. Cook over medium heat with the lid on the skillet until the cheese starts to melt. Once the cheese starts to melt, add a tablespoon or two of the jam to one of the slices. Place the other slice of bread on top of the jammy slice (that's right, the jammy slice aka the slice with the jam on it) and cook for another minute until the bread is golden brown.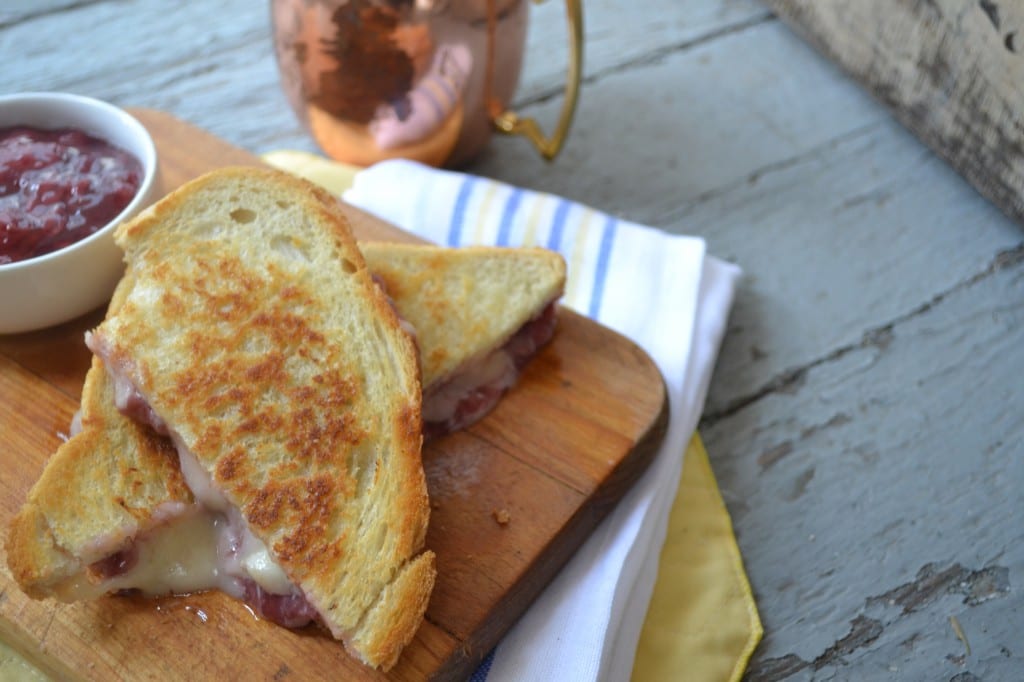 In true Joey fashion, serve sandwiches with a little bit of extra jam on the side. I can't wait until the next time I have breakfast/brunch guests!!!