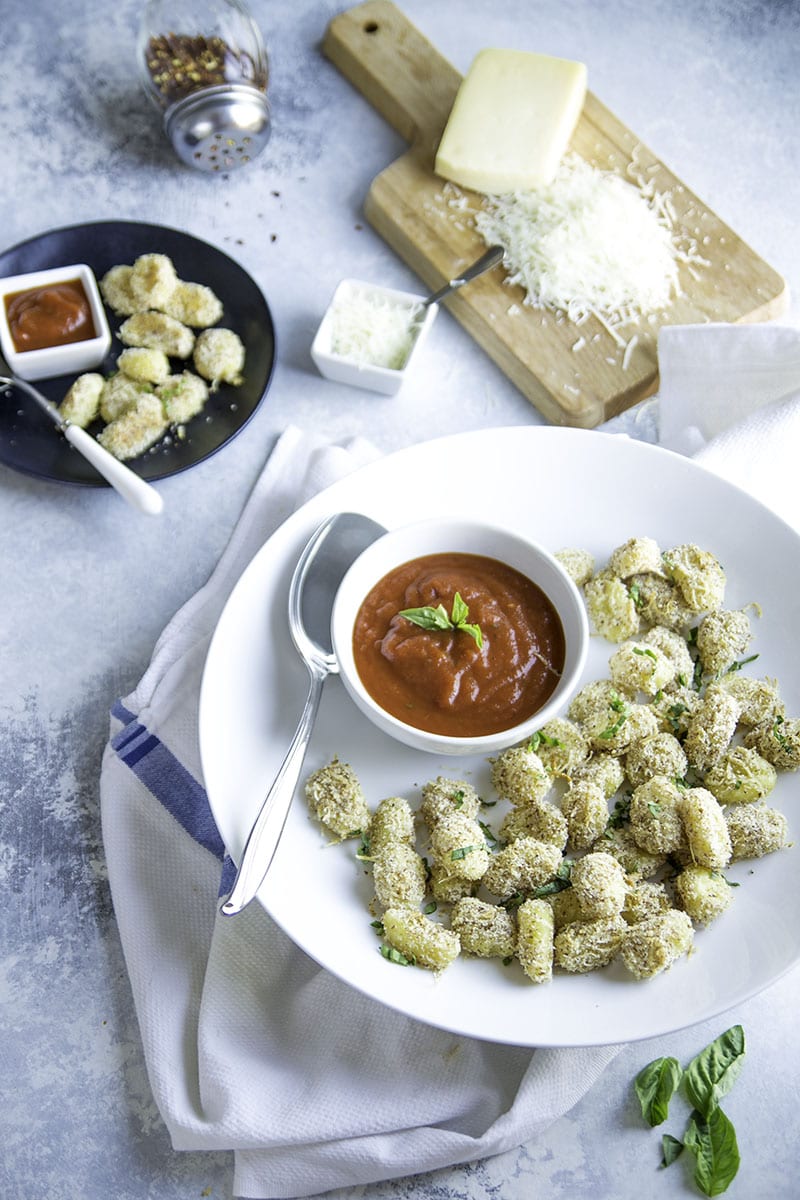 I love foods that bring me back. Back to a different place and time. Foods that drum up memories of simpler times. Don't you? I mean, isn't that what food is supposed to do?
Cue the sappy serenade.
Now, I had never eaten these toasted gnocchi until just recently, so memories I speak of are not of this food.
You guys are familiar with toasted ravioli, right? [Read more…]