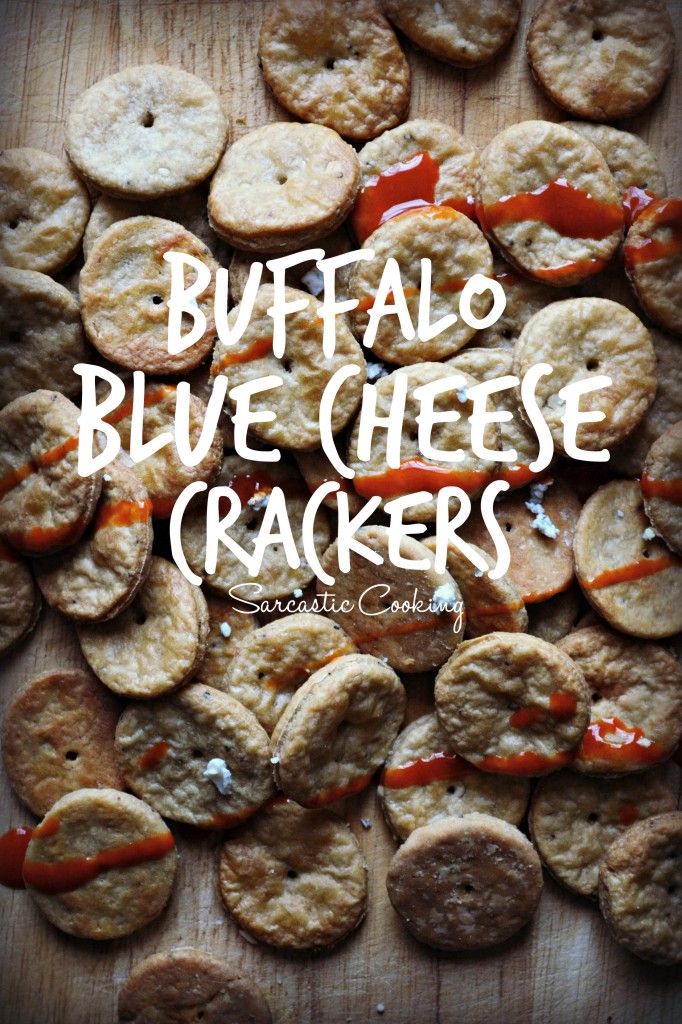 This week Mike is on spring break from his teaching job, which means I am on spring break from Andy. Sorry sucka!!! Orrrr at least that is what I thought yesterday. But, as with most things, life had other plans.
Andy was not wanting to nap, and then it decided to rainstorm just when I finished the sweet dessert I was supposed to photograph and share with you guys today. Luckily, I had this cracker recipe in my back-up arsenal.
I created just enough "Mikey snacks" ahead of time to keep him happy while he is wrangling the little gremlin. It's not that I had to bribe him. He loves to spend time with his son…it is just that a few snacks never hurt.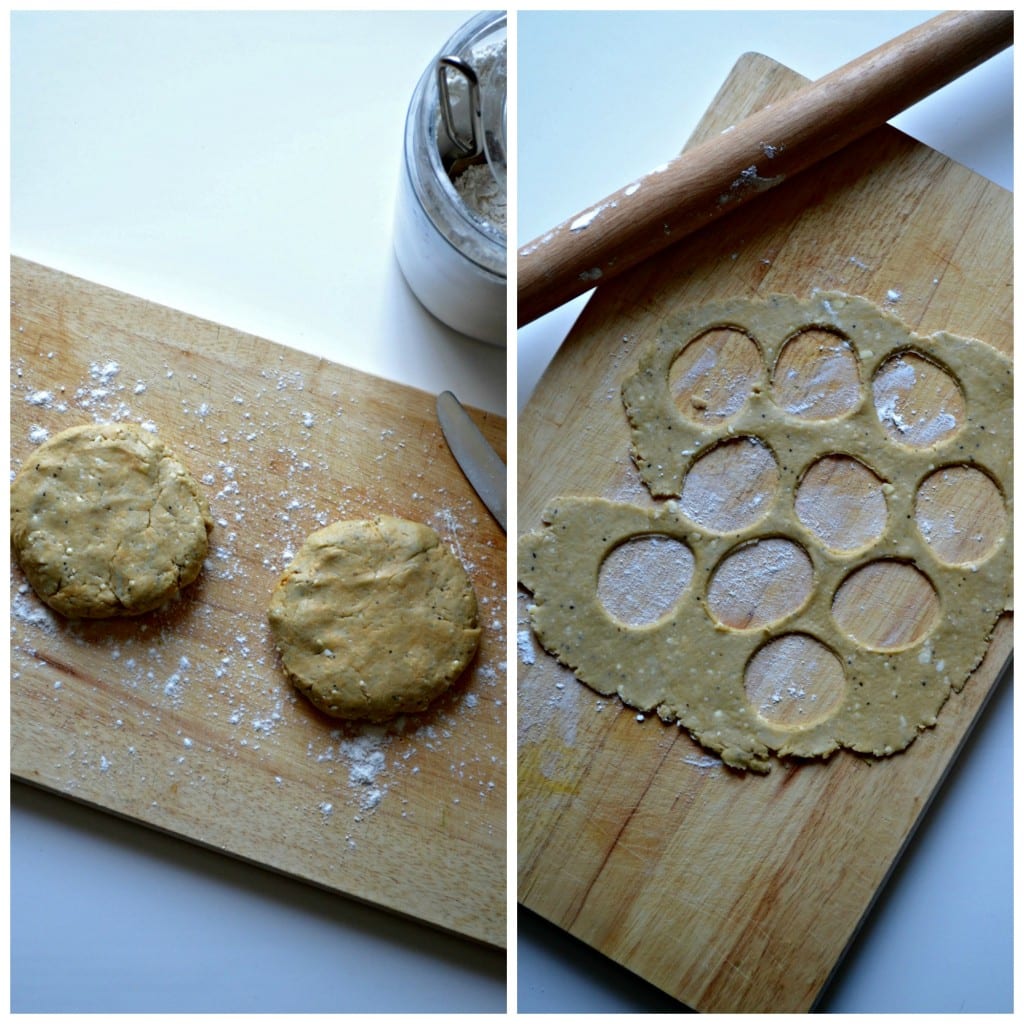 Overall, aside from that little hiccup in the day, I was happy that Mike was home (we will see if I still feel that way at the end of the week) and the weather was nice long enough for us to go for a long family walk.
I promise, promise, promise to share a sweet recipe with you Thursday! In the meantime, snack on, my friends!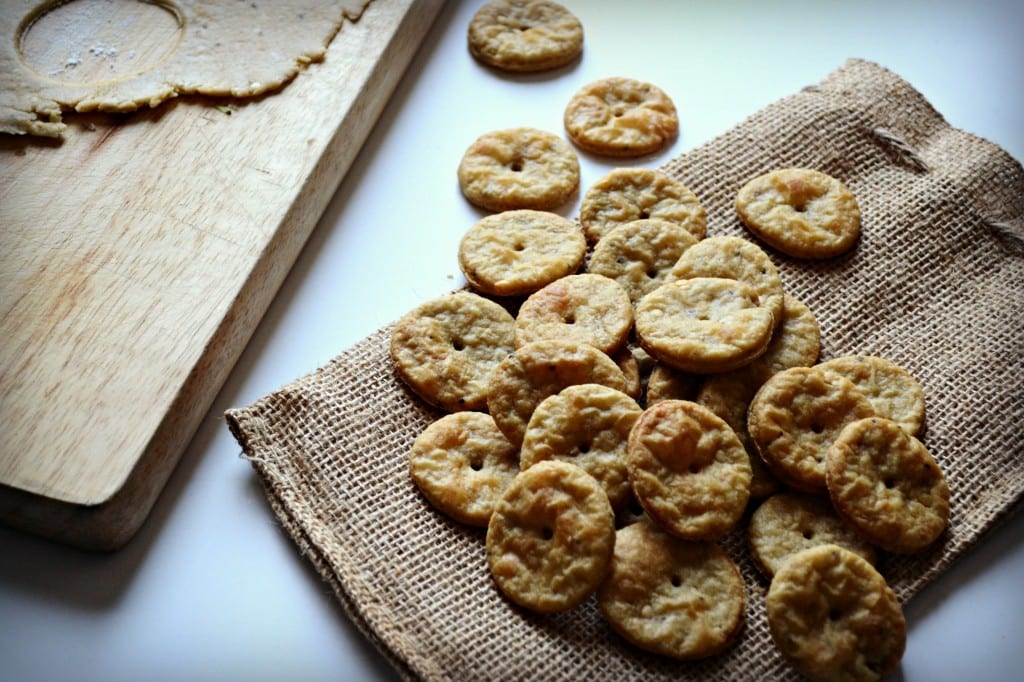 Buffalo Blue Cheese Crackers
Make your own "Cheez-It" crackers that combine buffalo sauce and blue cheese!
Yields: 70-80 Crackers
4 Tablespoons Unsalted Butter, room temperature
8 Ounces Blue Cheese Crumbles
½ Teaspoon Salt
¼ Teaspoon Black Pepper
1 Cup All-Purpose Flour
3 Tablespoons Cold Buffalo Sauce
In the bowl of an electric stand mixer, fitted with the paddle attachment, cream together the butter, cheese, salt, and pepper.
With the mixer on low, slowly add in the flour. When the flour is incorporated, add the buffalo sauce. Mix on medium/low speed until the dough is a soft, sticky ball.
Divide the dough in half. Press each half into a flat disc. Wrap each half in plastic wrap and refrigerate for 40 minutes to an hour.
Preheat the oven to 375 degrees F.
Roll each disc out on a well-floured surface until about 1/8 of an inch thick. Use a 1-inch cookie cutter or shot glass to cut circles out of the dough. Use a toothpick to pierce a hole in the center of each cracker. Place the crackers close together on large baking sheets lined with parchment paper. Bake for 12 – 15 minutes until golden around the edges.
Crackers last 3 – 4 days at room temperature in an air-tight container.
Preparation time:

50 minutes

Cook time:

12 minutes

Total time:

1 hour 2 minutes