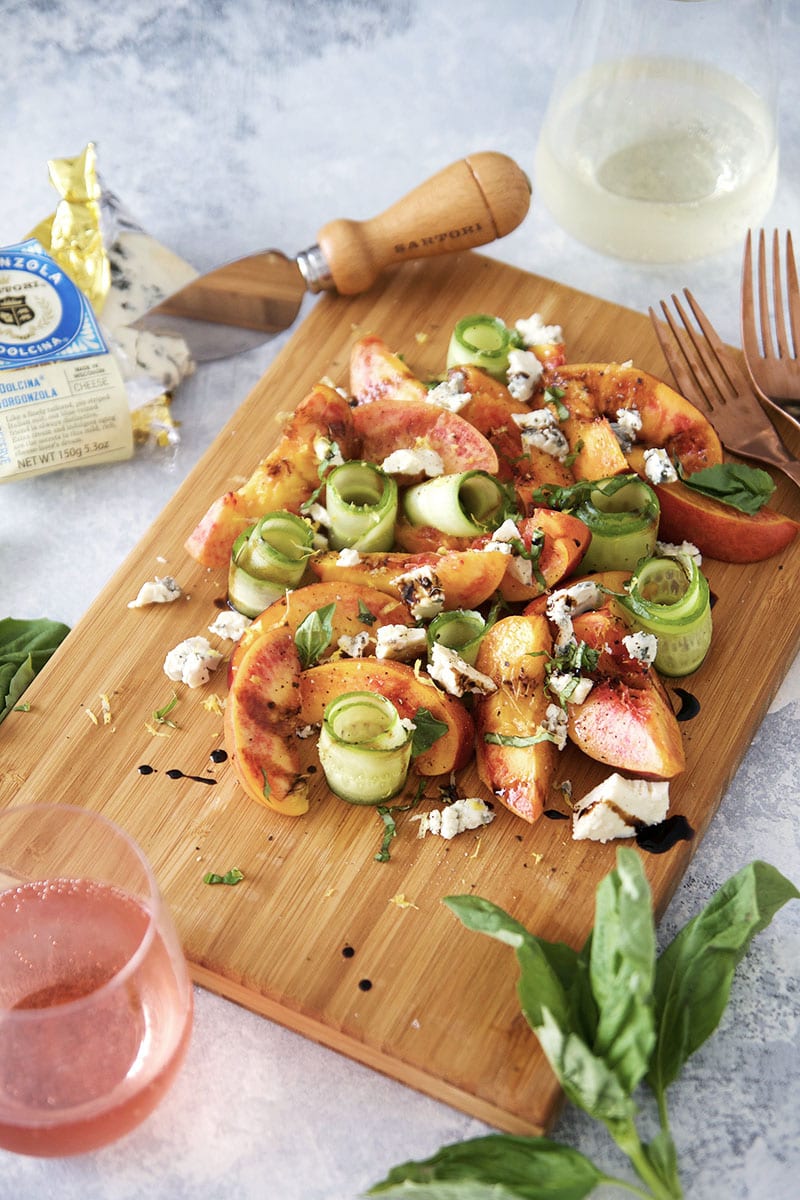 This! Nectarines, cucumber ribbons, and little dollops of gorgonzola. Yes, this salad is probably what kind of balance I should have had going into my fat mouth all summer long, instead of all the pizza, burgers, and beers. Oops! I guess there is no better time to start than now, since summer is practically over.
Cue all the crying emojii faces.
Speaking of crying and end of summer, my oldest baby starts preschool next month!
Either it hasn't really hit me yet, or I am in denial about the whole milestone. Who knows? Let's talk about happier things, like summer ending. Makes total sense, right? [Read more…]