-AKA-
The Tale of the U.S.S. Lasagna
This year, my friends and I decided to start a new tradition. The busy holiday season makes it difficult to get everybody together on the same date. Some of us have two to three Thanksgiving dinners to attend with family. So we figured, why not add one more dinner to the weekend of gorging and celebrate Thanksgiving with each other.

The original plan was to have a traditional Thanksgiving dinner: turkey, mashed potatoes, stuffing, gravy, etc. However, when talks were leaning towards a "Turducken," we knew the menu planning got a little out of control. We snapped back to reality and realized we are not hosting our own Friendsgiving Day special on the Food Network, and decided to make lasagna.
Unfortunately, I had already cooked ten pounds of potatoes for the original plan of a traditional Thanksgiving Day dinner. Oh, well. In the grand scheme of things, mashed potatoes and lasagna sound like a perfect pairing, right? A little extra carbo-loading never hurt anybody!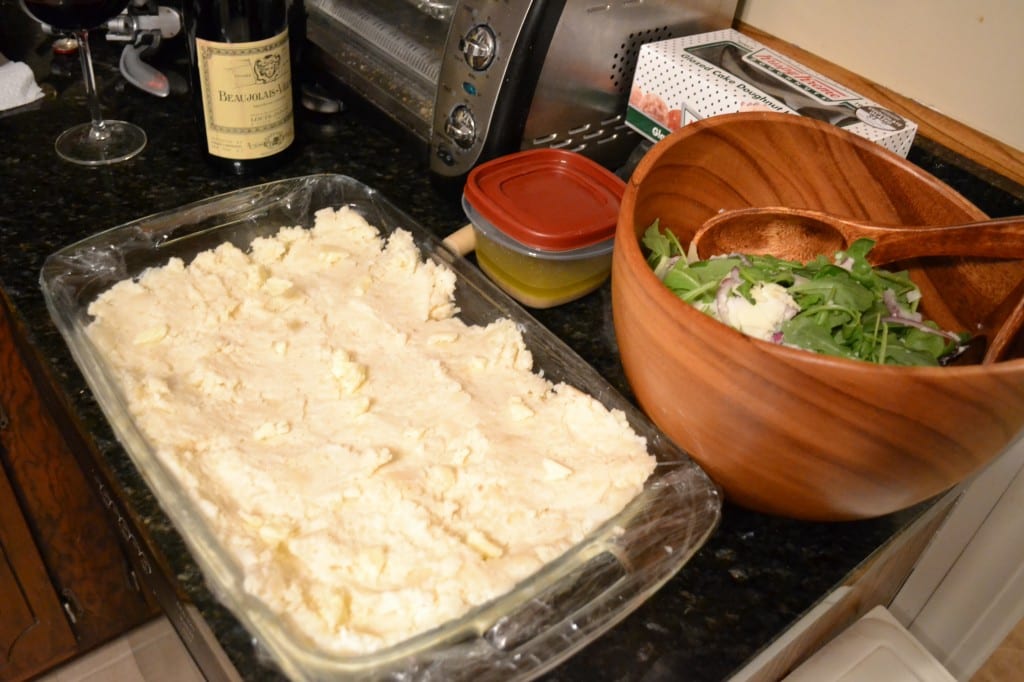 There were ten of us total for the first Friendsgiving. We enjoyed a massive, seven layered lasagna filled with a blend of cheeses and a homemade three meat sauce. My contributions of homemade sourdough, a warm arugula and spinach salad topped with lemon pancetta dressing, and mashed potatoes seemed like nothing in comparison with this behemoth of a lasagna (the thing was cooked in a large roasting pan for God's sake!).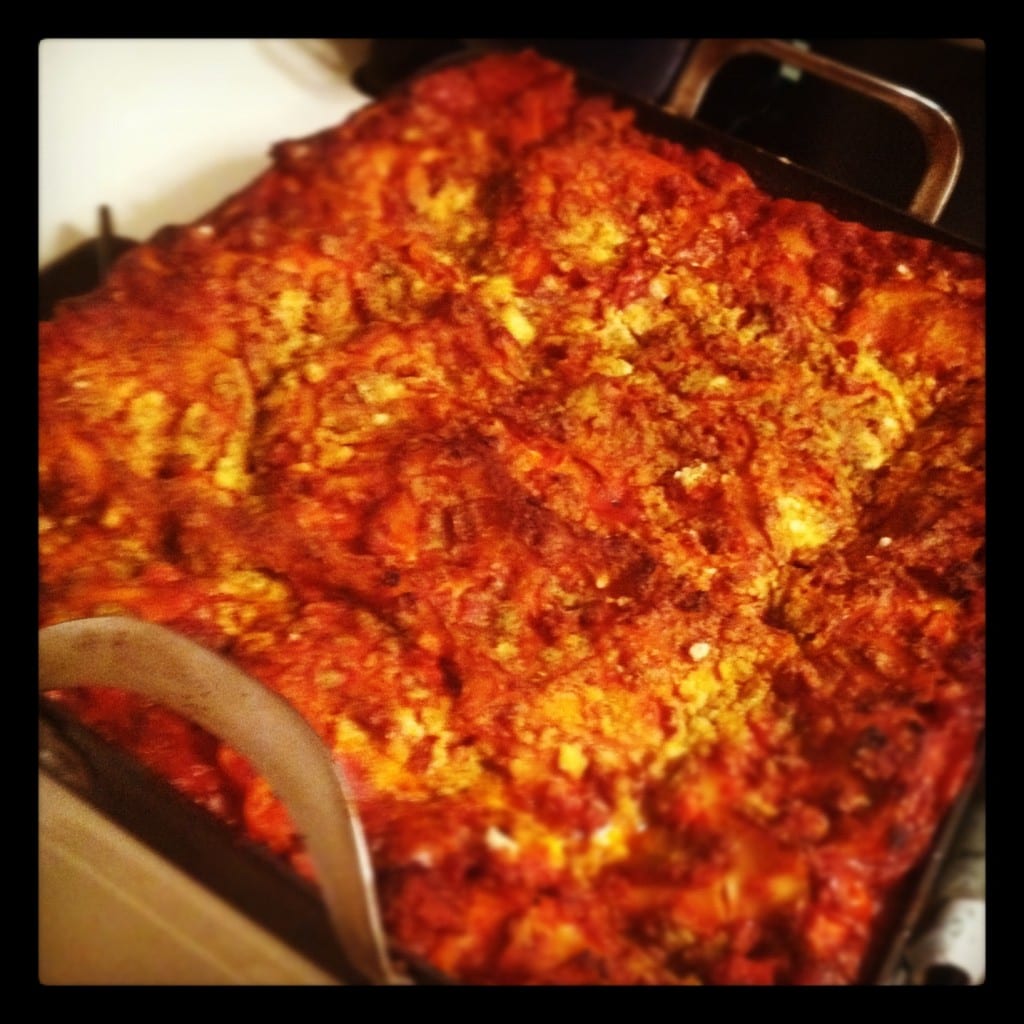 By the time the first slices (measuring 6" W x 6" D x 4"H) were dished out our calm and low key Friendsgiving suddenly turned into a Man vs. Food challenge. The men were sweating and breathing heavily trying to finish these giant slices while the women of the group shook their heads in disgust and ate their lady sized portions.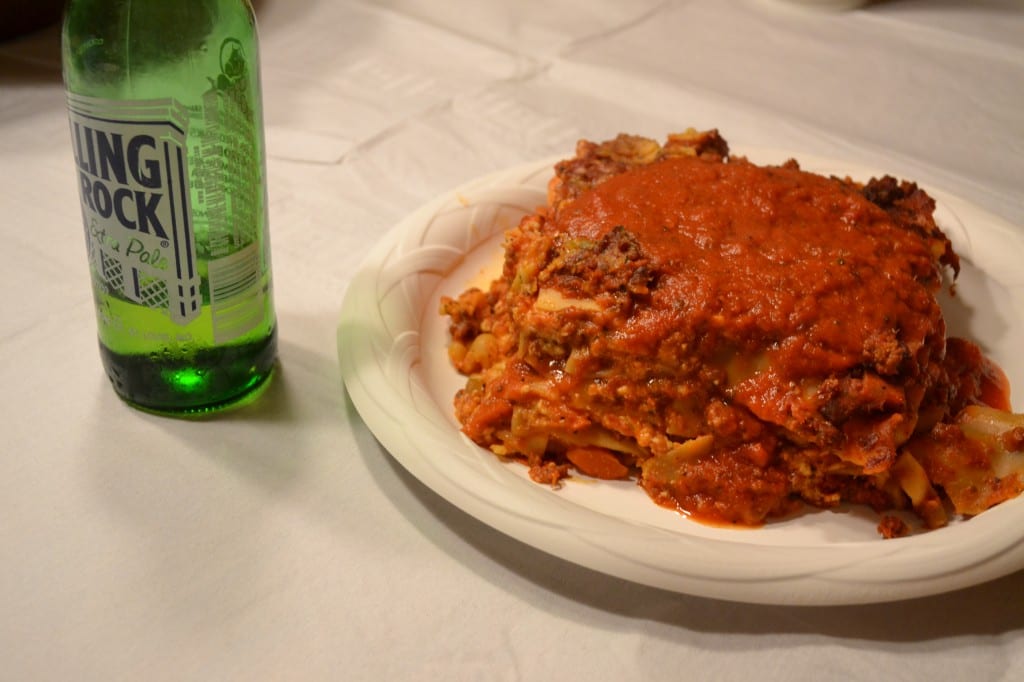 When dinner was over, we played The Game of Things. Which if you have never played, you simply must! It is like Apples to Apples except you make up your own answers. Playing in mixed company, women and pre-pubescent man-children, definitely led to some funny and inappropriate answers.
During a round of the game, somebody's bad handwriting was misread as U.S.S. lasagna instead of less lasagna. The nickname stuck and our first Friendsgiving will forever be known as the tale of the U.S.S. Lasagna.
Related posts: