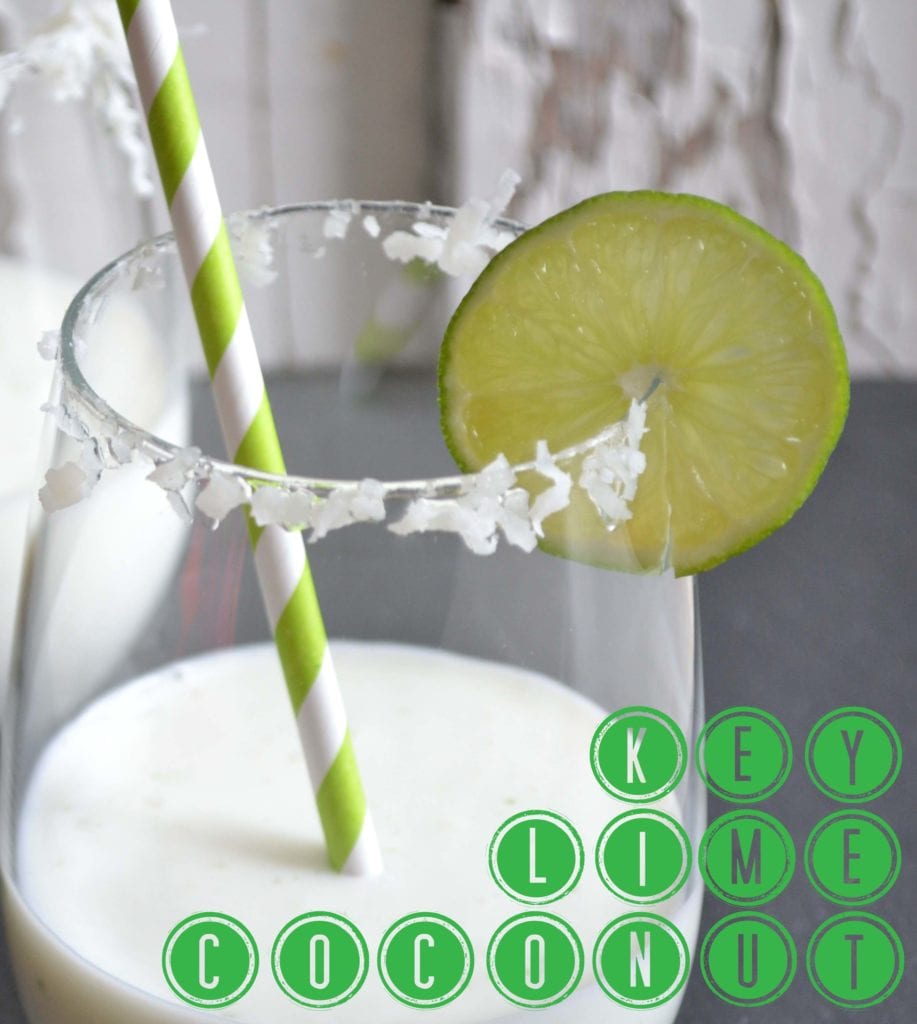 A while ago, I worked on a recipe campaign for Wave Vodka. I had to develop some recipes for frozen drinks and milkshakes featuring their vodka. I consumed waaaaaayyyy too much ice cream and frozen yogurt. But, it was sooooo worth it.
Some people may doubt the awesomeness of boozy milkshakes. Sorry, those people are just wrong! I drank all that booze and ice cream just for you guys.
This recipe is one of my favorites. It combines coconut milk, frozen Greek yogurt, and fresh lime juice. It makes you long for summer, am I right?
Key Lime-Coconut Frozen Drinks
Author:
Prep time:
Total time:
Ingredients
½ Cup Canned Light Coconut Milk
3 Ounces WAVE Coconut Vodka
2 Teaspoons Lime Zest
1 Tablespoon Lime Juice
2 Cups Plain Frozen Yogurt, about 8-9 scoops
Shredded coconut and lime slices for garnish
Instructions
Combine ingredients in a blender. Blend until smooth. Combine a little bit of honey and water on a small plate. Add the shredded coconut to a different small plate. Dip the rim of each glass into the honey and then the coconut. Pour the shake into each glass. Garnish with lime slice.
Related posts: