-Or-
Why George Clooney is Like a Good Piece of Steak
Have I ever had a bad steak? I'm sure I have. Maybe one that was over cooked or even undercooked, but for some reason I just can't remember when or even where these so called "bad steaks" were eaten.
In the food world I would liken a nice piece of steak to George Clooney. Everybody loves Clooney. I mean, really…can you remember a truly bad Clooney movie?
Every time I make this recipe, men and women alike fall for its charms. (Sorry, vegetarians/vegans! I know you probably like Clooney too, but I'm on a roll here, so just pretend I'm talking about potatoes.)
Doesn't matter if it's flank, filet, or even skirt…. It's still Clooney!
Even when Clooney makes a movie that makes you think, "Hmmm… really?" You still go, watch, and comment on how the movie wasn't a total loss or how this is just a new direction for George.
He gets better with age. He can be playful and funny, dressed up, dressed down, or serious. He can stand alone or be paired with a hot foreign (or native, these days) side dish. But any way you cut it, it's a classic.
So, grab yourself a glass of red, give some credit to the hot girlfriend of the moment (because, guys or girls, you'd be lying if you said you wouldn't want to hang out with George in his Italian villa), and enjoy my take on some classic Clooney.
Ingredients
1 piece of skirt steak or flank steak
3 TBSP Coffee Grounds
1 TBSPCayenne
1 TSP Crushed Red Pepper
1 TSP Salt
1 TSP Pepper
1 TSP Garlic Powder
For the Polynesian Slaw AKA Clooney's Hot GF
2 Jalapenos, diced
1 Bag Coleslaw Mix
1 Red Pepper, cut into thin inch long matchstick size strips
1 Carrot, peeled and shredded
½ Cup Diced Onion
1 8oz Can Pineapple Chunks
1 Green Onion, chopped
1 TSP Sesame Oil
1 TBSP Sriracha
1 TBSP Low Sodium Soy Sauce
Juice and Zest of 1 Lime
1 TSP Honey
½ Cup Vegetable Oil
1 TSP Salt
1 TSP Pepper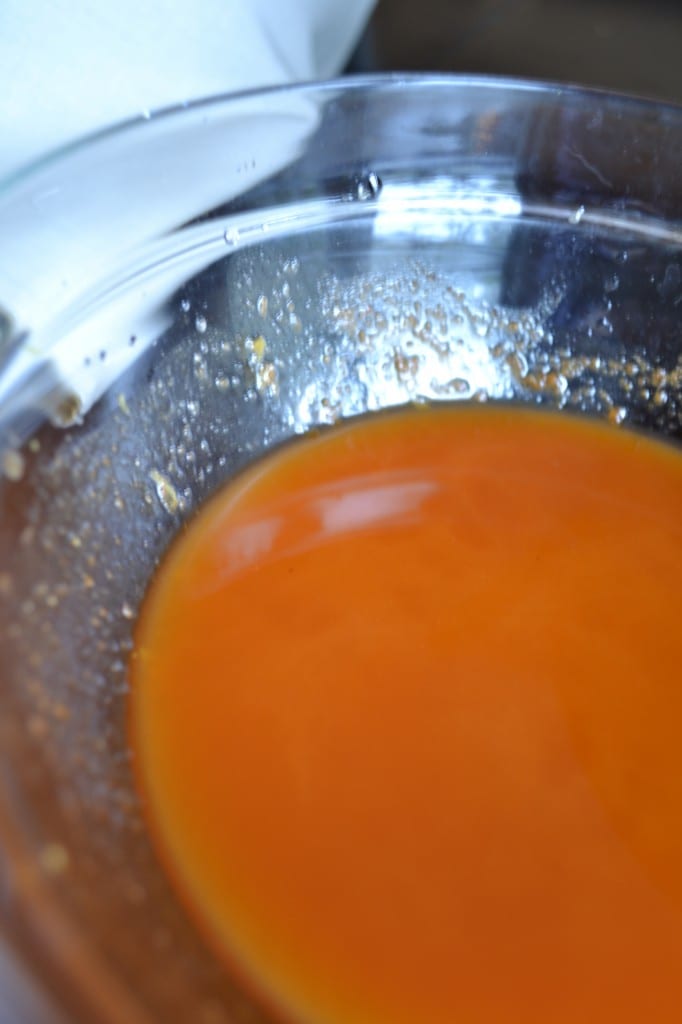 Mix the sesame oil, lime juice, lime zest, sriracha, soy sauce, honey, salt, and pepper together in a bowl. Whisk the vegetable oil into the dressing. Add the dressing to the mixed slaw.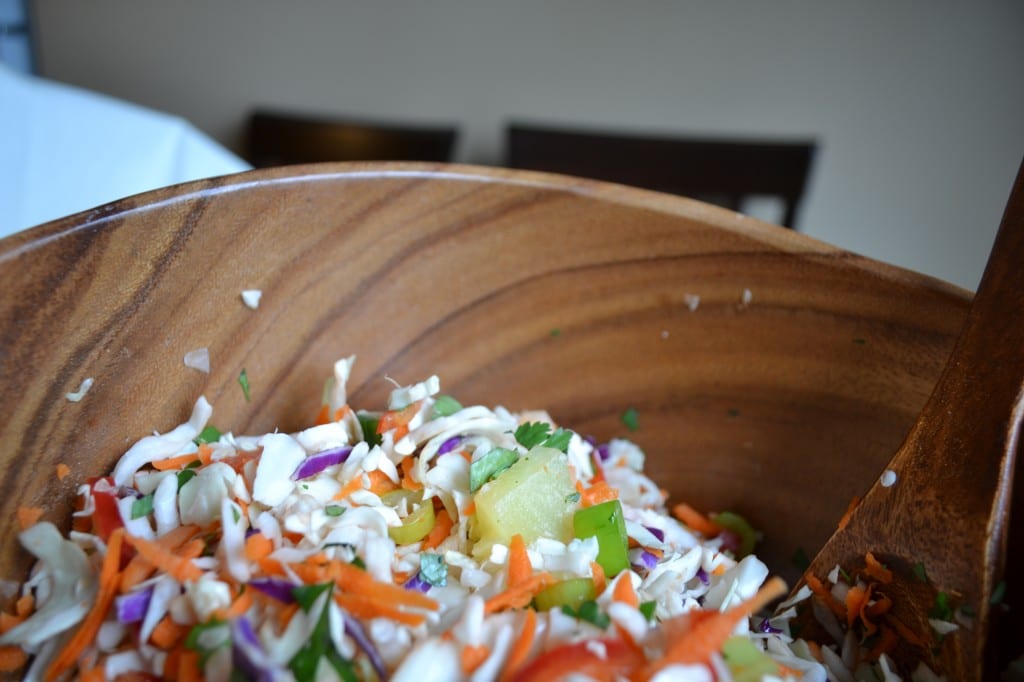 Let the slaw sit in the fridge for an hour before serving to allow all the ingredients enough time to combine.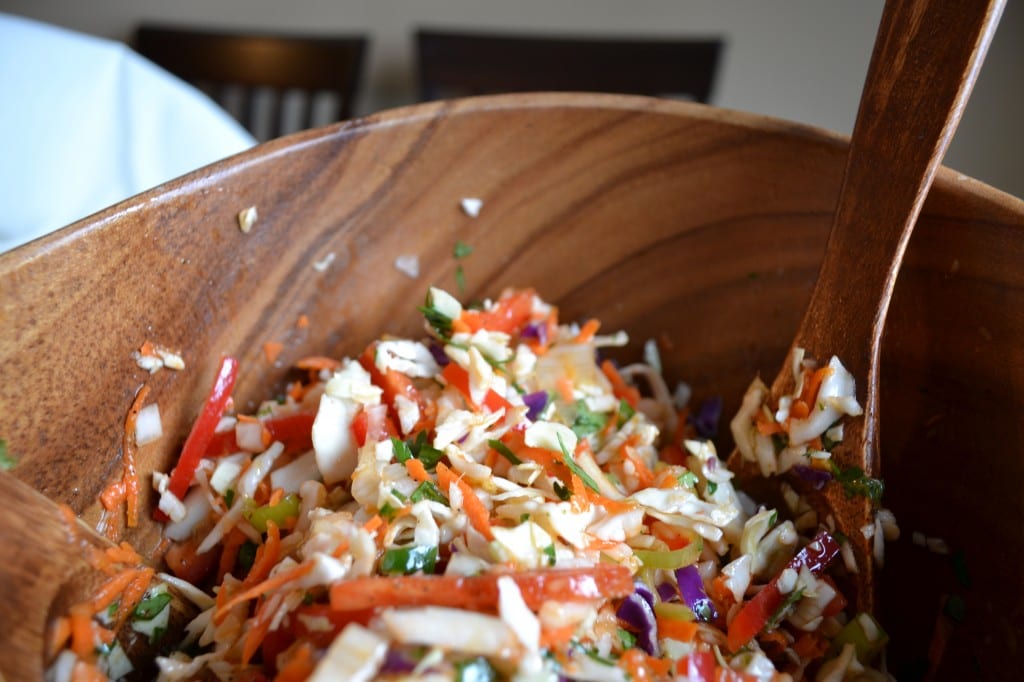 Oh, Clooney, she's beautiful! You have such good taste! Hot and colorful…. A great compliment to you!
 Combine all spices in a small bowl. Rub the spice mixture all over the steak.
Let the steak sit for 20 minutes.
 In a large pan, over high heat, sear the first side for three minutes. Flip the steak and turn down the heat slightly.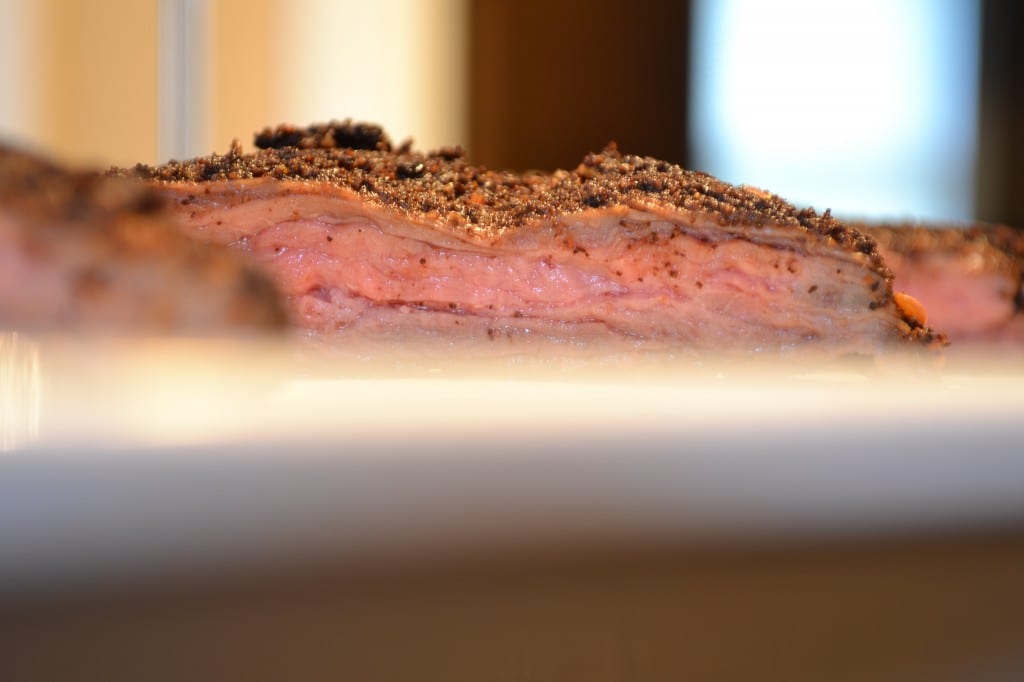 Cook the second side for 4 minutes. Then remove steak from the pan. Let steak rest for 10 minutes before cutting and serving.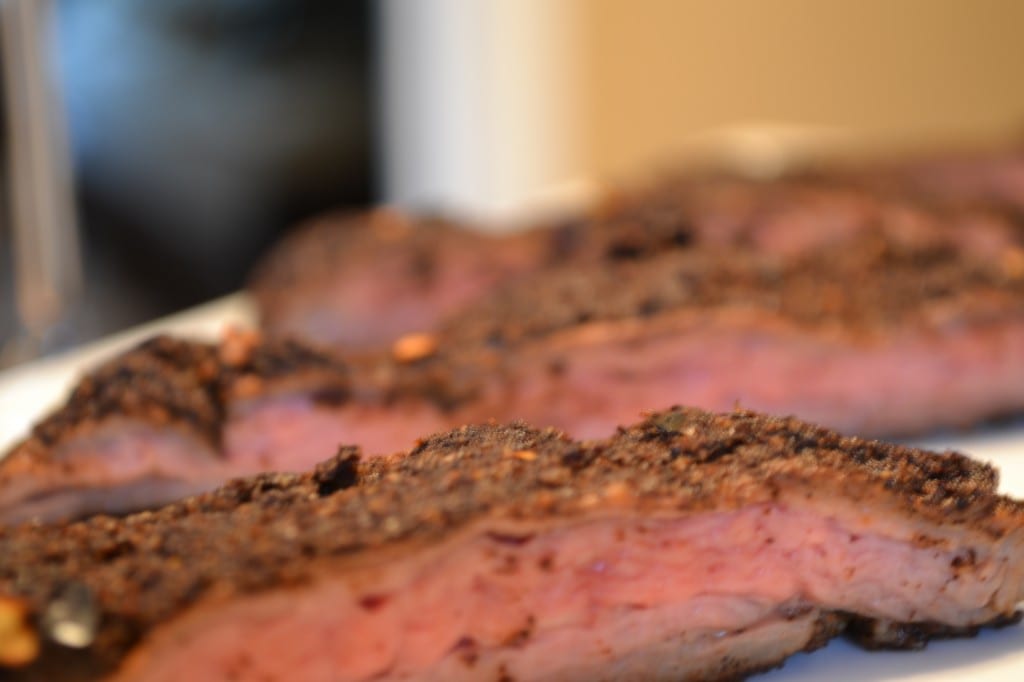 The steak can also be done on a large grill pan or on the grill. I like my steak medium. If you like the steak more well done, cook for about 5-6 minutes on each side, depending on the thickness of the steak.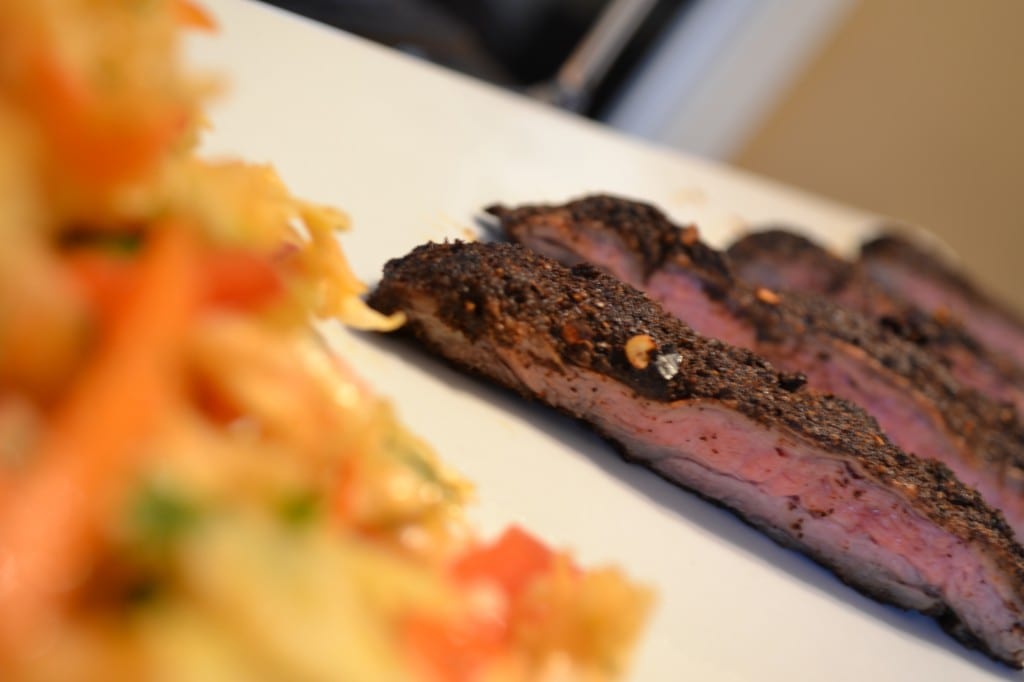 Oh, sir, you have never looked better!
A word of advice: a glass of red wine a day, keeps Dr. Ross away (so be sure to make it two!)
See you all tomorrow, one day closer to Friday and time for some tortilla lime crusted fish tacos!!!
Related posts: